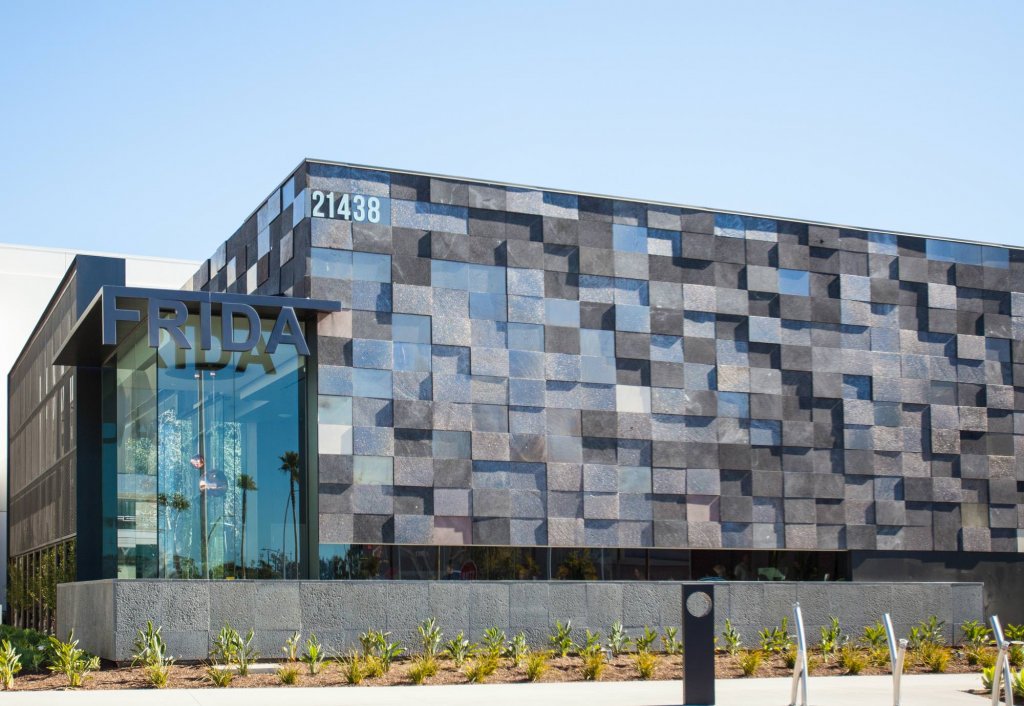 When you're born and raised in the United States, it's easy to forget that our colorful culture has origins that began elsewhere. Often times, it comes as a reminder just how diverse of a melting pot this nation is when we see the striking differences firsthand — like traditional garb, uncommon practices, and unpopular beliefs. Yet in the most obvious form of cultural diversity, when it comes to food, ignorance is bliss. It's likely that an American who has never traveled outside of our borders will misunderstand authentic cuisine from another country — even seeing it as third worldly; and even more ironic, how indigenous people view our "Americanized" versions of cuisines with amusement and confusion.
In the American life, it's not hard to become accustomed to the frequent bombardment of second-rate, imitation cuisine, to the point that we must make an effort to explore authenticity abroad, or find it at high-end restaurants at home. But it isn't often that you find a place at home where the authentic, artisanal flavors of a foreign land, immerses you deep into a cultural experience — as if you've taken a virtual excursion to the tropical paradise of Puerto Vallarta, Mexico. With 4 locations currently around the Los Angeles area, Frida Mexican Cuisine offers all of this and more without breaking the bank or requiring international travel. Follow me on my adventure to feel the freedom of exploration, cultural understanding, and the tasteful beauty of Frida's "gastronomic journey through Mexico."
The exterior of Frida in Beverly Hills.
The interior of Frida in Beverly Hills.
The interior of Frida in Beverly Hills.
I had the unique opportunity to enjoy a 3 course meal — complete with cocktails and beverages, as well as a visit to three of Frida's incredible locations: Beverly Hills, Torrance, and the newest branch, Cerritos. (A fifth location in Sherman Oaks is coming soon!) Though all of the restaurants have their own "sabor" (flavor), the full experience of each was complete with Mexican artistry, cantina, dining, and music. All foods and drinks at Frida are made from scratch, and ooze insurmountable authenticity. The experience is further solidified by a live mariachi band on some nights, including during Sunday brunch at select locations. The flagship Beverly Hills restaurant has a sleek traditional Los Angeles boutique presentation, while the other locations immediately mesmerized me with captivating architecture, inviting design, and exotic decor.
Appetizers in Beverly Hills
The restaurant's cozy, intimate setting felt great for my small group, and is surely perfect for families and dates. The room was draped in warm artificial lighting, and accentuated by the natural sunlight that poured across each table. There is a beautiful marriage between modern and traditional decor as reflected by a dreamscape mural on the wall, the dark wood panel ceiling, and globe-shaped contemporary light fixtures. Traditional table cloths and neatly folded cloth napkins punctuate the table with elegance and a kiss of Mexico. Almost immediately after being seated and absorbing the atmosphere, I was greeted with kindness, and offered one of many intriguing cocktails.
Margaritas:
Watermelon & Jalapeño Margaritas
The bartender prepares drinks.
Jalapeño, Watermelon, & Skinny Margaritas
Featured, were the Jalapeño, Skinny, and Watermelon Margaritas — a trio of unique, icy drinks with evolving characteristics. The Skinny Margarita is a traditional mix of Patron Silver Tequila and fresh lime juice. The Watermelon Margarita is a sweet, but natural thirst quencher, accented by a chamoy rim and watermelon wedge, while the Jalapeño Margarita likens to a Bloody Mary, with it's savory base and spicy kick. The Jalapeño and Skinny margaritas also come with a complementing salt rim, and are garnished with a slice of jalapeño and lime, respectively. It's also worth noting that both alcoholic and non-alcoholic versions of the drinks were extremely close in taste — an achievement that not all restaurants can boast about. So if you're not a drinker, you don't have to worry about missing out on the flavorful fun!
Mini Sopes, Tostaditos, and Taquitos:
Moving into my assortment of appetizers, it began with a table-side hand-crafted guacamole, created by an enthusiastic manager, who warmly greeted my table. He combined the ingredients in a beautiful volcanic rock mortar, and brought freshly made tortilla chips to seal the deal of tasteful authenticity. With the first bite, I knew I could expect nothing less from the rest of my day at Frida Mexican Cuisine. Frida's team brought out dish-after-dish of artisanal appetizers reminiscent of the finest finger-foods at a red-carpet event. A variety of delicious platters quickly filled the table with bite sized teases like mini chorizo and black bean sopes, or picaditas – a traditional Mexican dish that originated in the central and southern parts of the country. Resembling an overstuffed pie with their usually pinched sides, sopes are circles of fried masa topped with vegetables, meats, and cheeses. The other version of this mini appetizer was a more traditional style with beans, cheese, tomato, sour cream, lettuce, and onion. Each bite of a sope is satisfying, as the experience can only be compared to putting a whole burrito in your mouth, and tasting all of the contents at once. No burrito filling sloshing around and sinking to the bottom here!
Tostaditos de Camarones
Mini Sopes
Guacamole en Molcajete
Pollo and papas taquitos topped with mole.
Another bite-sized companion I enjoyed were the tostaditos de camarón (shrimp) and atún ahumado (smoked ahi tuna). These cracker-style hors d'oeuvres are toasted corn tortillas topped with avocado, shrimp, and a chipotle sauce, while the other is topped with guacamole, chipotle sauce, and a fine slice of ahi tuna. Both meats on these tostaditos are cooked by way of denaturation with lime juice. Finally, I enjoyed crispy chicken tinga and potato taquitos, smothered in a green mole and brown mole sauce — made from a reduced pumpkin stew, and chiles & chocolate, respectively. The crunchy shells were the perfect complement to the smooth, savory ingredients.
Completely stuffed from the incredible appetizers at the Beverly Hills restuarant — which certainly stood in their own spotlight — it wasn't until I arrived at Frida's Torrance location, 30 minutes away, that I experienced the highest elevation of my palate through their main course options.
Main Course in Torrance
The Torrance setting has a superlative, state-of-the-art facade, intricate artful decor, and has also mastered the open-air style, which involves plenty of space — while not feeling empty — and somehow meshes the essential elements of an outdoor experience with indoor comfort. Despite the beautiful trees and surrounding foliage, you may still forget that you're outside because of the intimate design of ambient natural lighting. The open-air style of this location made me feel both relaxed and curious, as I eagerly read through the creatively designed, red and white, hard-cover menu book.
Frida's outdoor menu.
Interior view of the restaurant.
Interior view of the restaurant.
Frida's bright red menu.
While here, I also met the generous and welcoming founder and CEO of Frida Mexican Cuisine, Vicente del Rio. This culinary genius was born and raised in Mexico City, and later moved to Los Angeles, California, where he started the flagship branch of Frida Mexican Cuisine 15 years ago. One year later, the Frimex Group was also born, and since then Vicente has worked on growing this enterprise to what it is today: a fully incorporated hospitality group, both nationally and internationally acclaimed.
Margaritas:
Various ingredients for drinks.
Margaritas ready to be served.
Various ingredients for drinks.
After a kitchen tour, which allowed us to see first-hand just how much work goes into making Frida's fresh taste, hand-crafted, and made-from-scratch cuisine, I arrived at my table, greeted with tamarind margaritas. Just like the margaritas at the Beverly Hills restaurant, these margaritas were also exceptional. The candy-sweet drink was paired with a salty and spicy chamoy straw, which were made for one another. Give the drink a stir, and you can feel like a kid again as your margarita changes colors, and even becomes more flavorful!
Preparation of green mole.
Meat being prepared for a catered event.
Frida's drink menu & bar.
Salad, Steak, Shrimp, Mole, & More:
My main course included a special style of Frida's Arrachera Norteña: Tender marinated charbroiled skirt steak served with a chicken enchilada covered in mole sauce, guacamole, rice, refried beans and fresh handmade corn tortillas.The steak was definitely the hero of the dish, that still left some spotlight for the harmonious flavors of it's traditional sidekicks, rice, guacamole, and beans.
Next, a delicate and delectable salad of mixed greens, grapes, chopped mangos, caramelized walnuts and goat cheese, with a passion fruit dressing — Resplandor de Mango. This salad is something out of dreams, with it's subtle undertones of passion fruit, and is perfectly balanced in flavor so that nothing is overpowering, while also maintaining freshness and nutritional wealth. It may be popular belief that salads are a boring diet food, but Frida can surely change that misconception, whether you're on a diet or not. In addition to this salad, Camarones Al Ajillo made a great companion with it's layers of flavor: sautéed prawns in garlic, white wine, butter and lemon juice, and served with white rice. But it's not just any plain old white rice! Frida's white rice is beyond any rice you've ever tasted.
Arrachera Norteña
Resplandor de Mango
Molcajete Frida
The last round of our main entree involved a hot tub of tomatillo salsa occupied by chorizo, chicken, skirt steak, panela cheese, cactus, avocado, and cilantro — Molcajete Frida. Served in a bowl made from volcanic rock, this piping hot meal brought on numerous flavors, textures, and impressions as I wondered what the surprising elements of this dish were. And to contrast the variety in the Molcajete Frida, the final dish, fried plantains, were simple, hot and crispy on the outside, yet soft and sweet on the inside. With their caramelized exteriors, rich in flavor, each plantain felt like the perfect dessert to wrap up a marvelous meal… But this voyage wasn't over yet! Dessert at Frida's shiny new Cerritos branch was a little more than 30 minutes away — the perfect amount of time to make a little extra space for more food.
Camarones Al Ajillo
Fried Plantains
Dessert in Cerritos
Frida's newest branch in Cerritos.
Artful lighting fixtures inside of the restaurant.
Frida's mariachi poster in front of their waterfall wall.
While each location I visited had it's own way of living up to Frida's high standards, the experience at the newest location in Cerritos seemed to borrow the best from both the Beverly Hills, and the Torrance restaurants. The Cerritos location fused together an open-air atmosphere with the traditional intimacy of Beverly Hills. The familiar tones of ambient natural lighting also made an appearance, while the inside areas relied more on the artistic flare of modern light fixtures. An accent wall, which illuminated the room with an iridescent blue glow, and was steeped in an intricate metal design pattern, offered guests a calm and curious environment. The patio area (separated by double doors) felt exclusive, but not isolated. In an amazingly executed design, the bar stood as an island centerpiece — accessible to both indoor and outdoor diners.
The interior dining area of Frida's Cerritos branch.
The bar of Frida's Cerritos branch.
Frida's own 100% agave tequila lines a shelf near the bar.
Coffee, Cake, Flan, and Ice Cream:
In this final marathon of feasting, picturesque desserts were presented: Churros that held a surprising trace of berry and caramel delight; Bola Especial hid vanilla ice cream inside of a volcano-shaped chocolate mousse, which was was topped with powdered cocoa and peach sauce; the traditional Flan Napolitano, a Mexican caramel custard that tantalized my tastebuds; and Pastel de Tres Leches, a delicious sponge cake soaked in three different milks, extravagantly decorated, topped with berries, and set in a berry sauce.
Flan Napolitano and Churros
Bola Especial and Pastel de Tres Leches
Cafe Cappucino
Surely a day of eating, travel, and some L.A. traffic wouldn't be complete without a coffee or latte. And for those who also enjoy a little alcohol with their coffee, Frida offers a variety of options to cap off any meal, including Cafe Mexicano, Cafe Con Piquete, and Cafe Carajillo — coffee with Patron XO Cafe, Baileys, or Licor 43. ¡Aclamaciones!
Coming Soon: Sherman Oaks
The owners and masterminds behind Frida and Frimex Groups have done so well with their current locations that a great deal of curiosity and amazement sets in as I begin to wonder what the next locale will look like. And besides it's visual aesthetic, what will it feel like? Is it possible to experience an even deeper immersion into the traditional Mexican culture and heritage that Frida's foundation rests on?
I look forward to what the future will bring for Frida Musician Cuisine, and can't wait to take another virtual dive into a world full of uniquely authentic tastes. It is opportunities like this one, where I hope that we can find an appreciation for one another, and be grateful for the diverse cultural contributions that we've made to the American culinary experience. There is a fundamental lesson that all of us can learn, and it is that genius, innovation, and creativity — especially when it comes to food — know no boundaries.