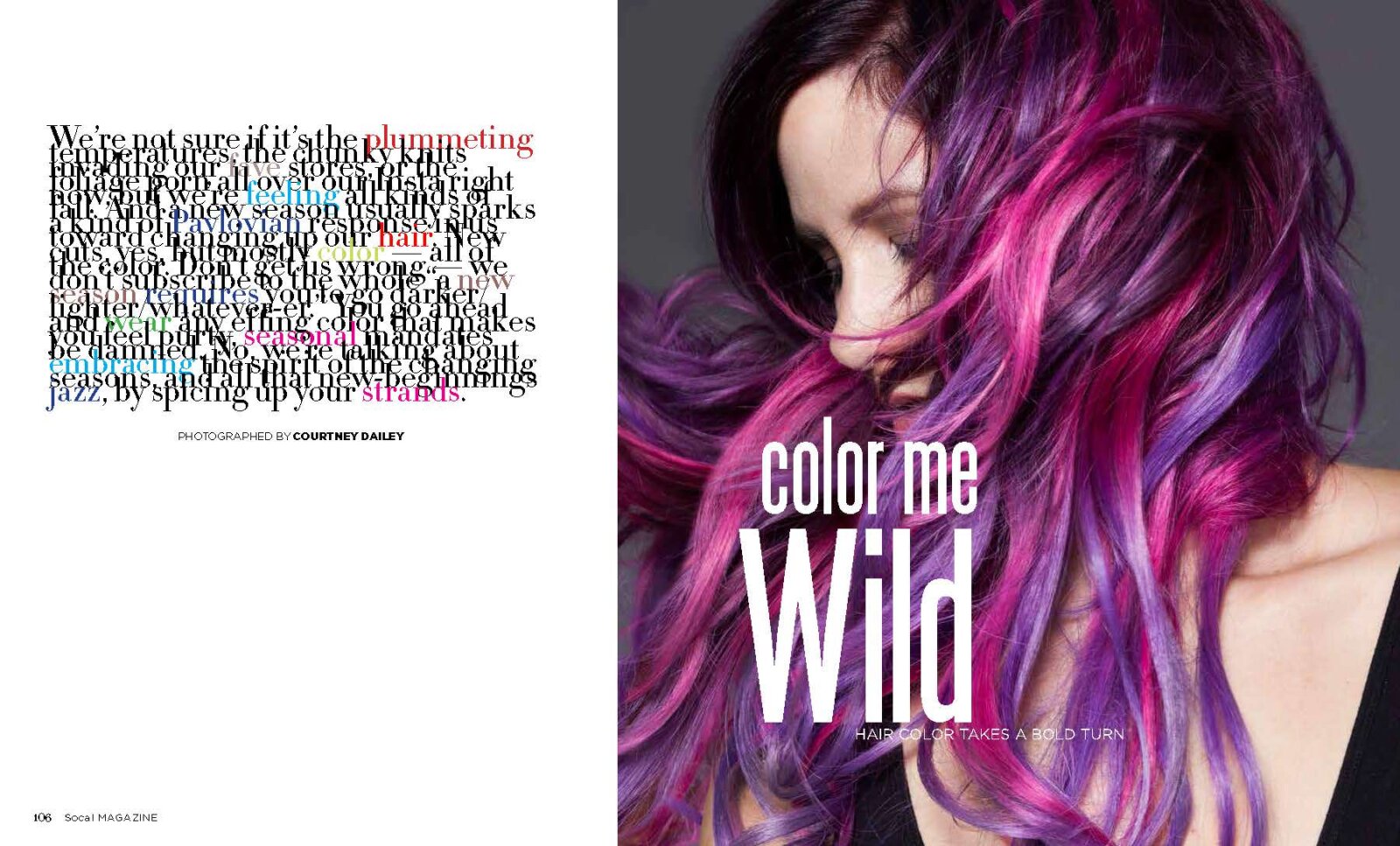 Coloring your hair can be daunting. We asked Jack Winn, Founder and CEO of Jack Winn Color for his recommendations and insights on how to not damage your hair. Jack Winn Color produces high quality professional hair color, and shares the profits with the hard-working stylists who deserve it. Having been a hairdresser, educator and salon owner for fifteen years, Winn wants everyone to…wait for it…win.
With the help of Toni Rose Larson, hair designer/salon owner at Hairitage Salon in Carlsbad, our models received a colorful infusion.
SCM: Is dyeing your hair bad for the health of your hair, especially if ammonia is used to bleach when you change your color.
JW: The great thing about direct dye colors like Jack Winn Color Ignite is they can be changed often without continued degradation of the hair because they are depositing. Going to a professional hairdresser, and using a lightener (what most people call bleach), you will find that if you want yellow, you have to lighten the hair to a certain degree. If you want orange or red, you don't have to lighten the hair as much. But if you want blue or pink you'll have to take the hair all the way to white. Lightening the hair will always damage it. You're removing something from the hair – pigment. For that reason using a lightener that works quickly and gives even results like our Brilliant Lightener will leave the hair as healthy as possible.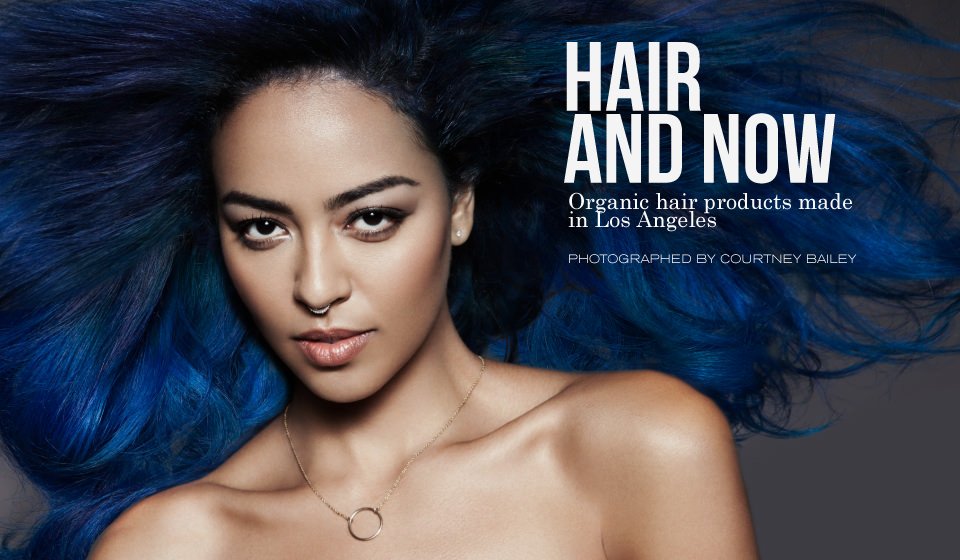 SCM: Is it better to go to a salon or can home bought hair treatments be as effective?
JW: It is always better to go to the salon. When a hairdresser uses their expert training and experience to determine what is best for the hair, you will get a better result. They have product knowledge that will create the underlying canvas for the best condition to hold color. Toni Rose Larson (@colordollzbytoni on Instagram) says "I need to get my hands into their hair before I know what is going to work best." A hairdresser is concerned with how the color will hold and how it will fade – and they can make the best assessment when you come in with damaged or pre-processed hair.
SCM:  Can you swim in a pool after dyeing your hair?
JW: As a hairdresser, I think beautiful hair color is a joy that I can create for you, but I never want to be the hairdresser who takes the joy away from people who like swimming in a pool or the ocean. So to me the key is to teach them tricks. One of these tricks is (and you can quote me on this) is to wet your hair with non-chlorinated, or non-oceanic water before you have your swim. Hair is like a sponge. When a sponge is dry, it will absorb the first thing it comes into contact with. If you fill that sponge with something else – in this case, clean water – it will help to keep the pool or ocean water off the hair. Or you can put it in a braid (still wet). People who are really committed to keeping their vivid color fresh, wash with a sulfate-free shampoo around twice a week (and use dry shampoo in between). Or use a cleansing conditioner instead of shampoo. Using water that is as cold as possible is a key tactic in reducing fade, as well.
SCM:  Any preferred shampoos for dyed hair?
JW: I love the Diamond Dust shampoo and conditioner from Label M.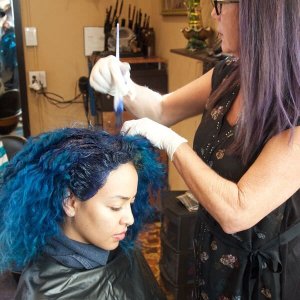 SCM:  Anything else that our readers should know?
JW: Ultimately people who love vivid colors also like changing their hair color regularly. "Embrace the fade" has become a mantra. A hairdresser that can create a look for you that gracefully fades – and looks good while it fades – is part of the vivid color experience. The key is listening to the conversation you have with your hairdresser. They will share with you how soon you need to come back and what your fade is going to look like. I love when a color gets softened over time. Because Jack Winn Color Ignite derives its pigments from the best places around the globe, we have pigments of many sizes in every color. So the larger pigments in the top layer that fall out first will expose something beautiful and similar in the medium-sized pigments in the middle. And as they fall out, you'll be left with the smaller pigments inside the hair, all part of what makes Ignite so special.

Photography by Courtney Dailey
Colorist: Toni Rose Larson
Makeup: Whitney Gregory & Sandy Goldstein
Hair Stylist: Lucy Gedjeyan
Models Raina, Ebonique & Onch