12 SoCal-Inspired Brunch Recipes for a Weekend at Home
Aah. There's nothing like a lazy Sunday when you can take your time getting out of bed, then rock your PJ's all day long. It doesn't matter if it's a rainy day indulgence or a planned Netflix binge day for you and your SO. You'll eventually need to eat!
When your stomach starts growling, it's time to whip up a to-die-for brunch. You don't have to bother with pants to look restaurant-appropriate. You can design a spread worthy of the Four Seasons with these recipes.
The trickiest part of this recipe is making the homemade hollandaise sauce, but it's no more complicated than making mayonnaise. If you have a partner in crime, one of you can poach the eggs while the other handles sauce duty. The result? A decadent dish rich enough to star on many exclusive brunch menus — including the one served at Casa de You.
What says decadence more than lobster? Guess what? This white meat isn't only for dinner anymore! By adding eggs and potatoes, you can create a tasty hash that will fill you up all day long. This dish is a snap to make because the potatoes primarily cook themselves. And because you're getting a dose of lean protein, you'll fuel your muscles. You know, in case you do something vigorous later on — like returning to bed.
Brunch isn't complete without bread — why not make your bun a rich and savory indulgence with this recipe? If you feel a cold coming on, the thyme in this meal may help ward it off — the herb contains a potent mix of vitamins and minerals to boost your immunity. The cheddar cheese keeps these buns moist, even if you don't add a pat of butter when they finish baking.
You can prep these the night before and leave them in the fridge overnight. Then, when the morning comes, preheat the oven, and enjoy fresh-baked goodness in minutes.
Waffles are a classic breakfast staple for a good reason. Because this recipe contains flax seeds, it's ideal for shiny hair and supple skin. If you have a sensitivity to the gluten in wheat, you can substitute an ancient grain, such as quinoa or amaranth. You can freeze the leftovers — making this dish perform double-duty as a quick weekday morning snack. You can top these with maple syrup or any variety of your favorite fruits.
The horseradish sour cream steals the show in this recipe, which you can modify to include nearly any type of meat. If you have allergies or a sinus infection, the heat from this meal will open swollen passages. The lemon juice helps to detoxify your body, as do the fresh herbs. Radishes add a refreshing crunch and help balance out some of the heat.
If your response to "cheese" is "yes, please," then this dish is for you. The blend of ricotta, mushrooms and spinach elevates this recipe well beyond your basic omelet. In approximately 15 minutes, you'll have a brunch delight fit for a king or queen.
Nothing says So-Cal more than avocado, but this isn't your mama's standard toast. The curry powder adds an exciting flavor, and the turmeric contained in the spice is a potent anti-inflammatory. Plus, the vitamin E in avocados supports healthy joints, so if you have arthritis, make this dish a brunch-time favorite.
Banana bread is delicious at any time of day, but it adds a hint of sweetness to your morning meal. Plus, because this recipe uses no animal products, it's friendly for the vegan in your life — or yourself, if you follow the lifestyle. The coconut sugar won't spike your glucose levels as significantly as ordinary cane sugar does, helping you ward off a mid-afternoon crash.
Paleo is all the rage these days — but who wants to live their life without waffles? Indulge without blowing your diet by whipping up this recipe. The coconut flour lowers the glycemic load of this meal, making it safe for your eating plan. Topping it with a low-glycemic fruit like raspberries reduces the sugar level.
Who doesn't adore parfait? You can whip up this dish in a jiffy with no need to heat the oven or stove. Layer granola, Greek yogurt and strawberries in a glass. Add a drizzle of honey, and you're ready to indulge!
Lazy weekend brunches make it okay to do a bit of day drinking. Plus, if you overindulged the night before, this recipe serves as the ideal hair-of-the-dog. It has the precise amount of spice to open your sinuses, although you can go heavier on Tabasco if you like to sweat.
Hey, you don't have to include alcohol to have a fun, foo-foo drink with your weekend brunch! Skip the tequila and enjoy this flavorful mocktail that won't leave you craving a nap by noon. You'll get heaps of vitamin C, perfect for battling off any cold or flu germs.
MEET THE AUTHOR: JENNIFER E. LANDIS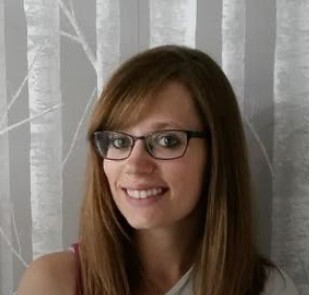 Hey there! I'm Jennifer. I'm a writer, mother, and healthy living blogger living it up in Central Pennsylvania.
I am a fan of food (obviously), distance running, and almost every type of tea there is (except red tea…which is gross).
I'm also excited by yoga and setting new fitness goals.
Toddlers are a challenge but, my family is the cutest, so that makes up for all of the crazy.
Interested in a weekly dose of mindfulness – sign up for my newsletter!