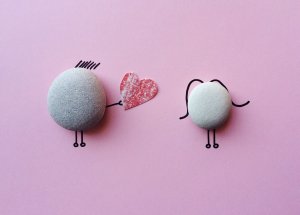 It's probably one of the corniest holidays in existence, because without fail, February becomes a month filled with heart-shaped balloons and candy, endless amounts of chocolate boxes and bouquets, and stereotypical nods to cheesy eroticism through red silk boxers paired with bow-ties. Seriously, give it a rest. Now, I'm not trying to be completely cynical, but when I think about Valentine's Day and how commercially warped it is, I quickly lose interest. I want to celebrate Love everyday of the year, but if I'm going to dedicate a specific day to demonstrate it, then I'm going to do it in a very special way.
Typically, Valentine's Day gifts are more novelty in nature: We're talking teddy bears, rose bouquets, themed underwear, and dinner at either a too fancy or too crowded restaurant. I think it's time we step it up and not only think smarter about these gifts but also add the element of an experience that you and your special someone can share together. (Sidebar*, Love doesn't have to only be celebrated romantically. Your friends and family can share this day with you too.) Here's a list of 20 experiential Valentine's Day gifts that will help create memorable moments rather than forgettable, novelty riff-raff.
In no particular order:
Atlas Coffee Club, is a travel-themed coffee club that explores the world of coffee and culture!  From Papua New Guinea to Peru, Burundi to Brazil, each month they highlight a new country! (Retail: Gift Subscriptions starting at $60)
---
2. Nostalgia Electronics Waterfall
The Nostalgia Electrics Chocolate Waterfall creates a steady fountain of edible chocolate. Perfect to dip cakes, fruit and marshmallows. A great addition to your dessert spread for your and your valentine to enjoy together. (Retail: $49.99)
---
3. LATHER Sweet As Honey Kit & Road Warrior Men's Survival Kit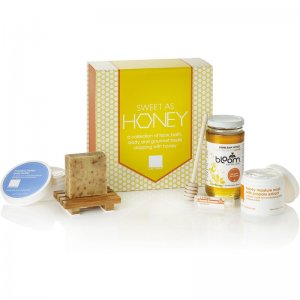 Indulge in a collection of face, bath, body and gourmet treats, made with nature's candy – honey – an excellent source of nourishing antioxidants, amino acids, vitamins and minerals. And for the guys, Lather created a survival kit for men on the go, with travel sizes of their favorite face, body, and hair care essentials. (Retail $48-$58)
---
4. Feast Laguna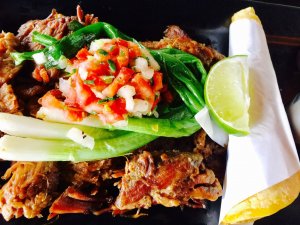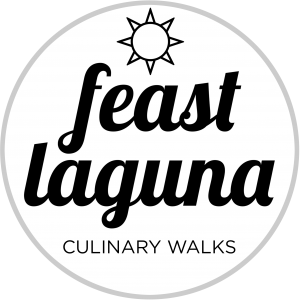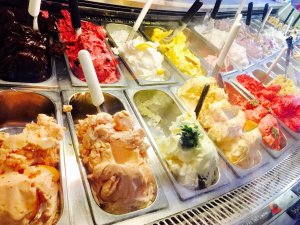 Flowers and jewelry are always romantic gestures but what's more fun, entertaining, and memorable than spending a delightful afternoon or evening with your significant other, enjoying delicious food and being immersed in stunning works of art and beach culture? Feast Laguna is a culinary/food tour operator based in the beautiful beach community of Laguna Beach, CA. They offer tasty and entertaining food tours that are expertly led by knowledgeable and friendly Laguna local guides. (Retail: $75-$79)
---
5. LOVE Gem Water Bottle by Vitajuwel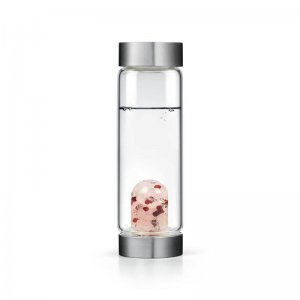 For the crystal lover in your life, Vitajuwel has updated their original Love Gem Water Bottle to include garnet and clear quartz. If you're a deeply romantic soul looking to inspire love, and deepen devotion, this latest incarnation of the Love gem-water blend awaits… (Retail: $98)
---
6. Basic Outfitters' Create-a-Drawer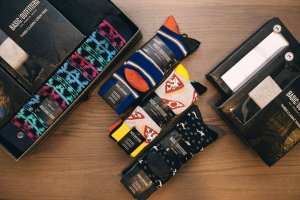 As seen on season 8 of Shark Tank – Basic Outfitters' Create-a-Drawer allows guys to ditch their worn out attire and replenish their wardrobe with up to 17 pieces of high-quality basics in under two minutes with a collection of high quality and fashionable socks, underwear, tees, and joggers delivered right to their door for only $60 (a $120 value).
---
7. ISlide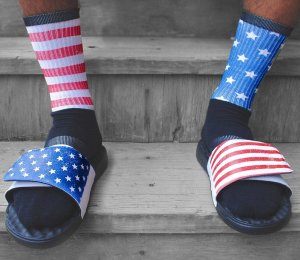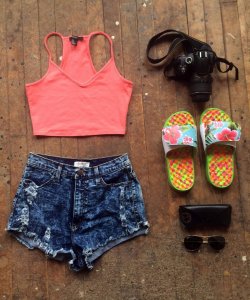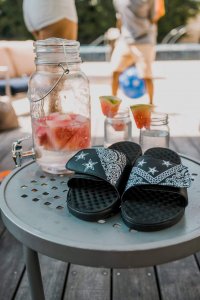 ISlides are the only fully customizable, sought-after slide sandal sweeping the world on the feet of athletes and celebrities like Madonna, Dwyane Wade, Justin Bieber, Kim Kardashian, Diddy, and many more. Maker of DJ Khaled's famous "Bless Up" and "Another One" slide sandals, ISlide fuses fashion with athletics and has partnered with Neiman Marcus, the NBA, and a number of other teams, brands, and organizations for custom designs. ISlides can be designed to match anyone's personality with pictures, phrases, emojis and more – or choose from hundreds of pre-designed collections from French Montana, Nickelodeon, NCAA colleges and more. (Retail: $49.99)
---
8. PediPocket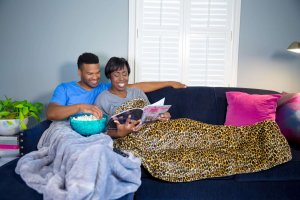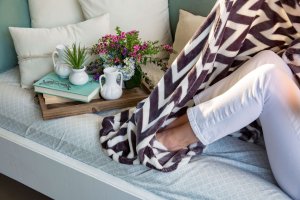 As seen on Good Morning America, PediPocket is 6 feet of super soft microfiber fleece that has a clever foot pocket to keep your toes toasty. Use it at home, at the office or take it while traveling. Plus, it's machine washable and dryer friendly. Perfect for cold winter days spent snuggling up on the couch with your Valentine. (Retail: $39.99)
---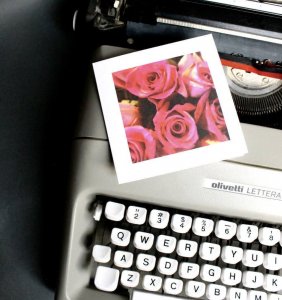 Among all the texts and tweets, send your Valentine a meaningful handwritten message with the original line of modern photo greeting cards from Tell It Well Cards! Each card is 4 x 4 square (Polaroid size) and is printed on sustainably sourced and recycled paper that is certified by the Forest Stewardship Council. 10% of sales go to provide small business microloans to women in poverty in the US and around the world for the Whole Planet Foundation. (Retail: $4 – $20)
---
10. Gratitude Glass "Love" Jar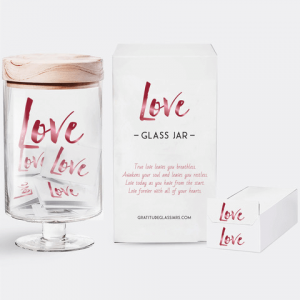 Show your friends and family how much you care with the Gratitude Glass Love Jar. Fill the jar up with love notes that can be enjoyed all year long! Named "the gift that keeps on giving" by Oprah and featured among the 102 gifts of Oprah's Favorite Things 2017 List, the Gratitude Jar from Gratitude Glass Jars has driven a movement – inspiring others to love themselves and the people around them. (Retail: $45)
---
11. HelloFresh Sweetheart's New York Strip Steak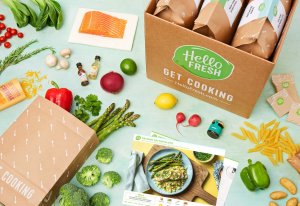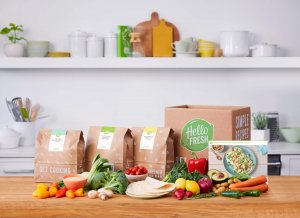 During Valentine's Day week (Feb. 10-16) we'll be offering a special Sweetheart's New York Strip Steak with Sweet Potatoes, Brussels Sprouts, and Blood Orange Sauce. The recipe takes only 35 minutes to make and fool-proof for even the most novice home cooks. As one of HelloFresh's Premium recipes, this dinner is undeniably special. With strip steak, brown sugar mashed sweet potatoes, and roasted Brussels sprouts, this dish has tenderness, sweetness, and warmth—just like any solid relationship. It's topped off with cranberries and a sauce based on blood orange—two fruits that have a romantic red hue. (Retail: $59+ for a 3 meal box for 2 people)
---
12. BOXFOX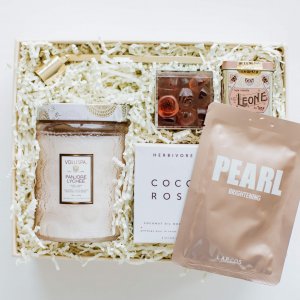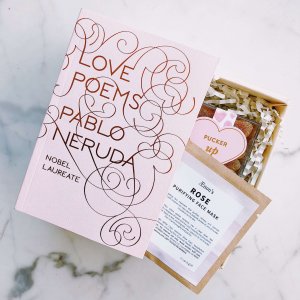 Do Valentine's Day differently this year with BOXFOX and their limited edition 2018 collection of pre-curated themed boxes. Available online until Feb. 18, each box is a thoughtful assortment of gifts that allows you to show you care on the most romantic holiday of the year. If you want to really show your creativity, you can curate your own custom BOXFOX with their BUILD A BOXFOX platform and and select whichever items your heart desires. (Retail: $30 – $200)
---
13. SouFeel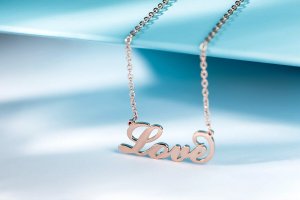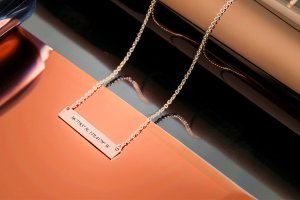 Customized gifts are always a great idea. Soufeel Jewelry's personalized pieces are your easy solution. For once, you can find the perfect gift for everyone on your list without having to sacrifice meaning or thought! (Retail: $19.95 – $49.95)
---
14. The Mondrian Staycation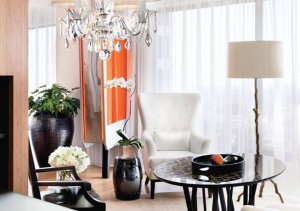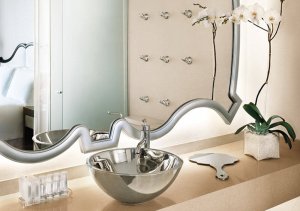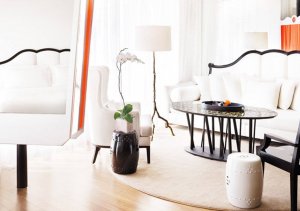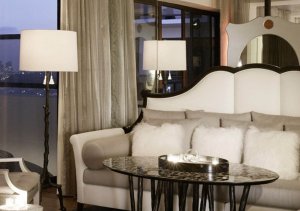 Being in love never felt so good. Celebrate your romance with this package that includes an in-room couple's massage and dinner at the Doheny Room ($150 sbe gift card provided). Followed by a nightcap for two at Skybar. Then end it all with a turndown service including champagne and rose petals. Price point for the hotel stay plus the package is ($800)
---
BONUS:  Barefoot Bubbly Pink Moscato & Brut Rose
Think Pink this year for Valentine's Day with Barefoot Wine's Bubbly Pink Moscato & Brut Rose selections. Everything is better with wine, and Barefoot is trusted and true for this occasion. This is one of SoCal Mag's favorites!