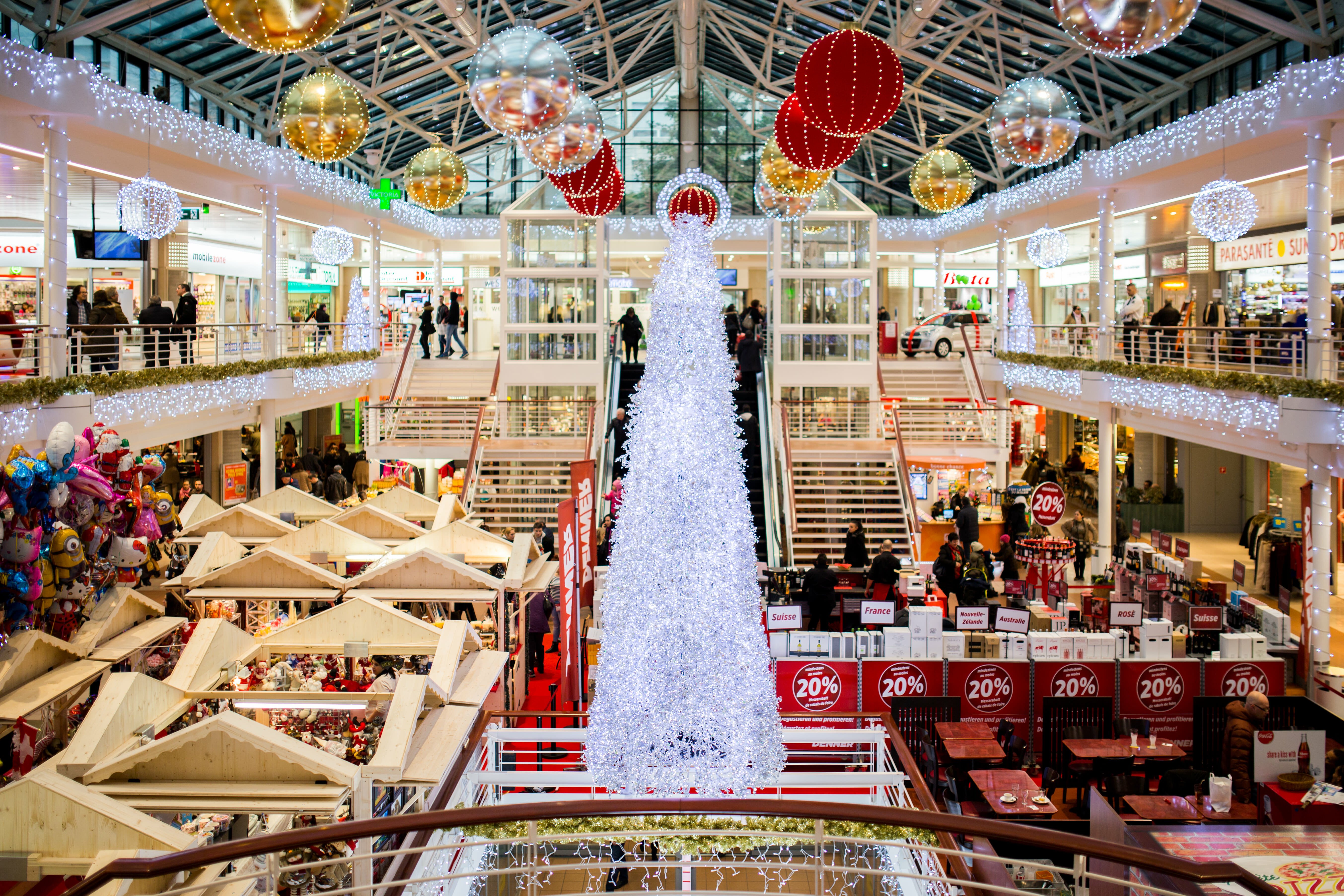 Every year, without fail, a handful of people from your holiday gift list slip through the cracks and you're left scrambling to find the perfect gift. It's bad enough that the hectic shopping environments of the holidays can be pretty stressful, trying to figure out a good gift on top of that can be quite tedious. SoCal Mag wants to put some ease on the last few days leading up to Christmas day, so we've compiled a list of 20 affordable and fun gifts that almost anyone on your list would be sure to enjoy. In no particular order, check out our top picks below.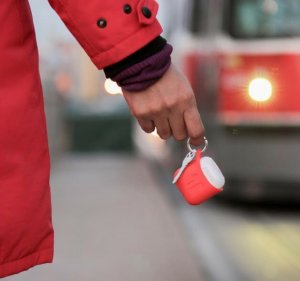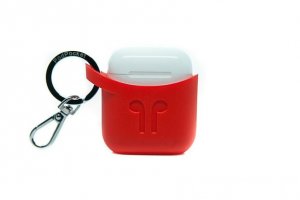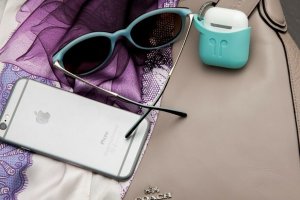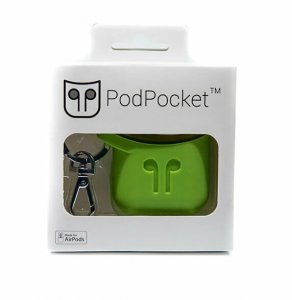 The PodPocket is designed with the Apple customer in mind; those who appreciate both form & function. The pocket is precision molded from high grade silicone to provide a secure fit for the AirPods charging case and it comes with a premium key ring and clasp so that it can be attached to a bag or keychain and the open access along the bottom allows charging while the AirPods are still in the PodPocket. A small investment to protect a larger one & the perfect Home For Your AirPods. (Retail: $19.99)
---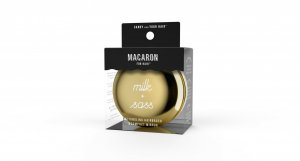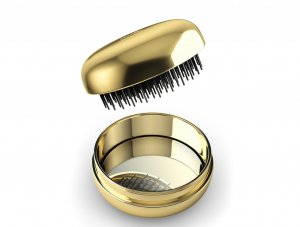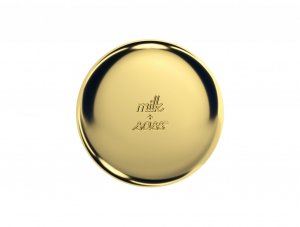 Macaron for Hair®, a travel-sized Parisian-chic detangling brush and mirror compact that is every bit novel as it is functional. Perfect for every age, gender and hair type, it comes in a rainbow of "flavors". The removable cover protects bristles from being bent, broken and dirtied inside your bag, and offers a compact mirror for easy styling on the go. The ergonomically designed shape allows for optimum comfort and balance in any hand, compared to conventional hairbrushes. Not to mention it's shaped like a delicious macaron! (Retail: $12.99-19.99)
---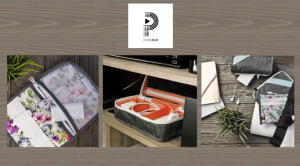 PortePlay
is an amazing new tech accessories line designed to organize all of your cables, adapters, chargers, memory cards, phone and all of your electronic gear! Even better, all prices for PortePlay accessories retail under $20.00!
• Durable Textured Fabric. Crafted from long lasting materials, including heavy duty zippers and sturdy fabrics.
• Easily accessible and created to travel with you so you can stay connected on the go.
•  View items at all times through the zippered mesh compartments and customized elastic loops without having to pull everything out of your bag.
---

Earlier this year, Pacific Shaving Company disrupted a decades old industry by releasing a breakthrough grooming product — Single-Use Shaving Cream Minis, a proprietary formula of rich shaving cream encapsulated in single-dose water-soluble "pods." These unisex Shaving Cream Minis are the first commercial cosmetic product to use this technology. Just wet, lather and shave. No mess and zero waste. Perfect for stocking stuffers. (Retail: starting $7.99)
---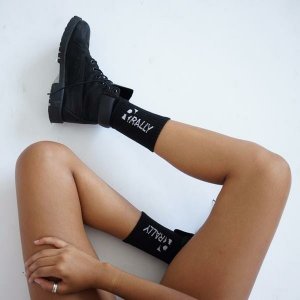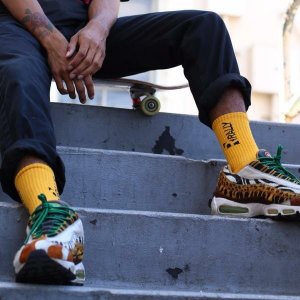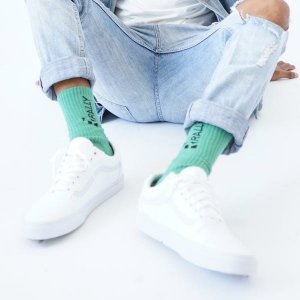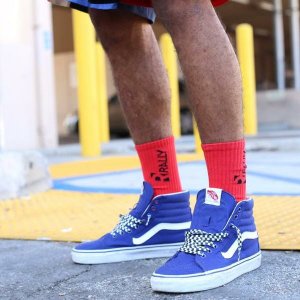 Based in Los Angeles, California, 
RALLY
makes unique monochrome socks, beanies, tees, long sleeves and other skate wear. For every 
RALLY
 sock sold, one is donated to America's homeless youth through our charity partner, 
My Friend's Place
. My Friend's Place is a Los Angeles based non-profit that supports Los Angeles' homeless youth population through meal services, housing and job programs, and other social services. On each visit to My Friends Place, a young person accessing services receives a new pair of socks. Socks help a young person experiencing homelessness feel cared for, and can prevent foot ailments caused by walking all day in cold or wet weather. Our 2018 Goal is to provide My Friend's Place with 20,000 pairs of socks, which would cover their supply for the year. (Retail: $15.00)
---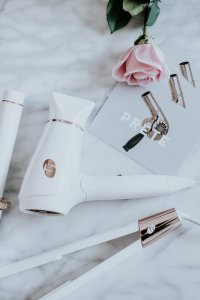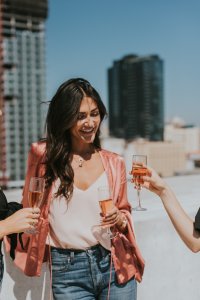 PRÊTE is a membership for blowouts at the best salons in the city, located in Los Angeles, Orange County, and San Diego (as well as others across the country) and expanding every day! They are great gifts for the last minute shopper because the gift certificate is completely digital so there is no need to worry about shipping. Prices are as follows:  One Blowout for $35 | Three for $99 | Five for $145 | Ten for $285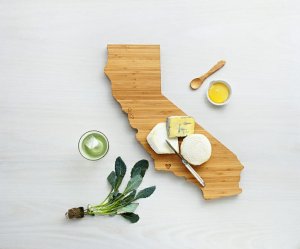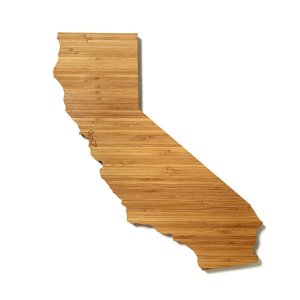 For the kitchen enthusiast in your life, the state shaped collection from American Heirloom is perfect as a gift. Available in full-size and mini versions of all 50 states. (Retail: $38-48)
---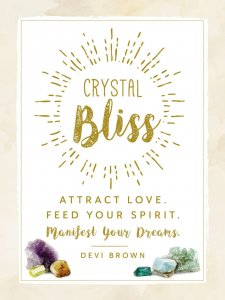 In the spirit of The Soul Searchers Handbook, this guide offers a fresh approach to healing crystals with advice for selecting, preparing, and using crystals for meditation and energy healing. If you're feeling worn out, uninspired, and unmotivated, you can change your energy with the help of crystals. Crystal Bliss provides you with everything you need to harness the innate energy and vibrations of crystals. This guide walks you through the process of selecting crystals, cleansing and preparing them for use, and incorporating them into your meditation and energy healing process. With the help of Crystal Bliss, you can learn how to boost your own energy, beat back negative vibes, open your heart to love, manifest wealth, and promote good health. (Retail: $14.00)
---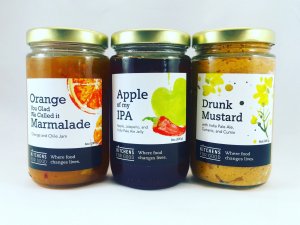 San Diego nonprofit 
Kitchens
for
Good
 (KFG) has created a new festive Savory Spreads Gift Set
which is now available on its web site, just in time 
for
 the holiday season. More than just jars of mustard or jelly, each purchase of Kitchen's 
for 
Good
's Savory Spreads Gift Sets supports KFG's mission to break the cycles of food waste, poverty, and hunger in San Diego. Perfect 
for
 a holiday present, or simply 
for
 flavor and spice enthusiasts, Savory Spreads Gift Sets include three of the organization's most popular retail products launched earlier this year at local farmer's markets: Apple of My IPA Jelly, Drunk Mustard, and Orange You Glad We Called it Marmalade. The Holiday Gift Set comes in a festive box with gold confetti wrapped in gold ribbon. (Retail: $22.00 + shipping)
---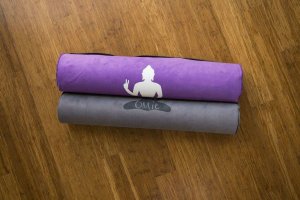 The only yoga mat and towel that become one. The OMie Mat and Towel Set is built to go everywhere and do everything with you. Our product is all about performance. It is a favorite among hot yoga and vinyasa flow enthusiasts. Our durable and lightweight mat is made from natural rubber, so it's eco-friendly and nontoxic. Its nonslip design provides excellent traction through every Sun Salutation. The soft, absorbent microfiber towel gives you perfect grip, even when wet. Durable zippers quickly and easily secure it to the mat on both sides, so you can keep your focus on your practice.(Retail: $39.99-149.99)
---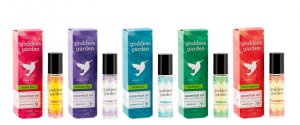 Goddess Garden, known for their high-quality, certified-organic sunscreens and facial care, introduces a new line of essential-oil roll-on perfumes and aroma therapy bracelets, just in time for the holidays. The perfumes are scented with pure essential oils, and are free from synthetic fragrances, phthalates and mystery chemicals. The new Aromatherapy Bracelets and Bracelet Blends use the benefits of essential oils in combination with energetic stones to help wearers find their own desired state of mind.(Retail: $14.99)
---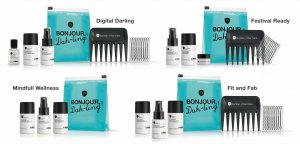 This holiday season, Number 4 High Performance Hair Care makes holiday shopping quick and easy with four Mini Darling hair kits. Each petite product collection has been designed to complement the lifestyle needs of anyone you may be shopping for – the health and wellness expert, the festival flower child, the fitness fanatic, and even the savviest social media maven. You can find something for everyone in your inner circle and beyond! All Number 4 High Performance Hair Care Mini Darling Holiday Gift Sets are available at fine salons, spas, and retailers nationwide and online. Each include a mix of Hydrating, Volumizing, Styling and Essential products with Anti-Aging, Color Protecting, Vegan, Paraben/ Gluten/Sulfate Free formulas, fine fragrances and organic botanicals. (Retail: $20.00 – 25.00)
---
13. BevMo! Nickel Wines

BevMo!'s 5 cent wines are quality wines at a great value. You buy one at retail price and the second is just a nickel. You can either keep one for yourself or kill two gifts in one trip! Some of the most popular 5 cent wines in their Southern California stores are: Coppola Chardonnay Director's Cut Sonoma Coast, Unruly Line, Matchbook Chardonnay, Dolce Vita Prosecco and James Bryant Hill Pinot Noir. (Retail: $20 + $.05)
---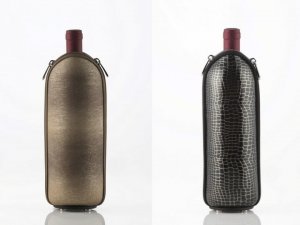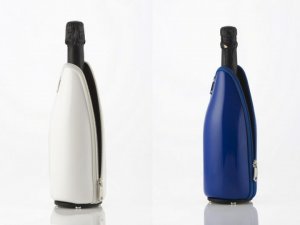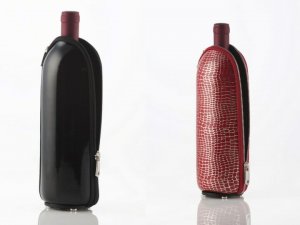 BRINA insulated leather wine sleeves are chic, innovative, and is a perfect Host + Hostess gift to any holiday party. No need for any more messy ice buckets! All BRINA sleeves are made in Italy and come in three sizes: Wine, Sparkling, & Water/Beer. (Retail: $65.00 and up)
---

The Alikay Naturals Gift Set includes 1 luxury soy candle & 1 Deep Conditioner, an excellent humectant based deep treatment for getting maximum moisture into dry damaged hair. Penetrates deep into follicle to nourish and revitalize weak, dry, thirsty hair using benefits of natural ingredients such as Babassu and Sage, while Extra Virgin Olive Oil adds shine and softness. This Product is 100% Natural and 90% Organic. This luxurious candle features pure essential oils and wax produced from soybeans grown 100% in the USA. The exquisite glow creates the perfect ambiance for relaxation and rejuvenation after a long hard day at work. The natural biodegradable soy wax assures you receive the full quality over the entire 40 hour burn time. Relieving stress has never been so easy! (Retail: $35.00)
---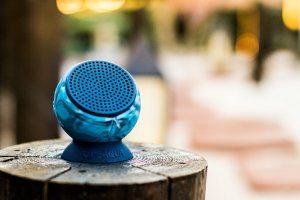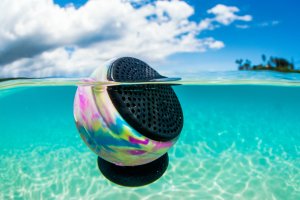 The 

Barnacle

 +
 by 
Speaqua
 is the world's first 100% fully waterproof, floatable speaker with a 4GB built-in flash drive that can store up to 1,000 songs. It is designed to float with the speaker side facing up to always keep your tunes afloat, and allows for hands free calling, so, that you don't have to be tethered to your phone to take calls (especially helpful if you're using your 
Barnacle
 in the pool/ocean/bathtub!). It comes in a variety of colors and designs, and has basically merged convenience with functionality to redefine the possibilities of waterproof speakers.  
With the built-in suction design, users can stick the speaker to any smooth surface, and bring their music anywhere – on your surfboard, in the shower, in the pool, on your bike, etc. And, with the small size, you can easily stash in your bag, and go. (Retail $39.99 – 64.99)
---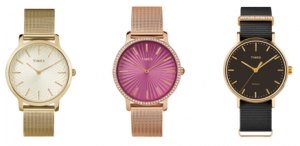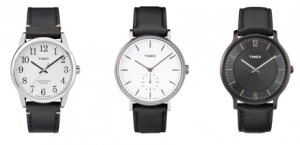 Watches are timeless, and Timex offers a timepiece assortment for everybody on your list. Whether it's for your classy BAE, stylish BFF, jet-setter sibling, comic-loving nephew or the extraordinary "rents", Timex is the perfect gift. (Retail: $69.00 – 105.00)
---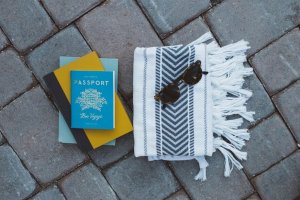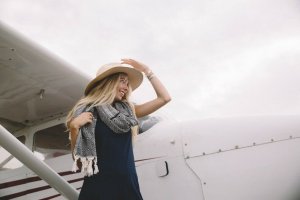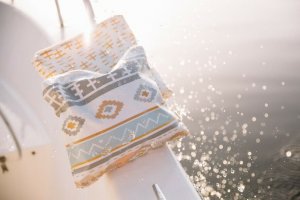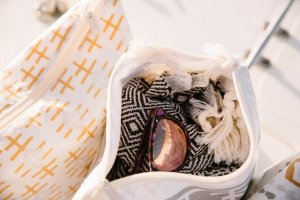 Any seasoned road warrior can appreciate quality goods that are beautiful and function with multiple purposes! Take Case + Drift's towel, a new twist on a Turkish classic, this compact, stylish piece will double as your scarf, beach towel, picnic blanket, yoga mat, sarong & more! Ever throw a wet swimsuit or muddy shoes in a plastic bag and hope it doesn't leak in your luggage? Never again with the Drift Wet Bag. Pack wet clothes, toiletries & valuables to keep dry and safe while on your next journey! (Retail: $40.00)
---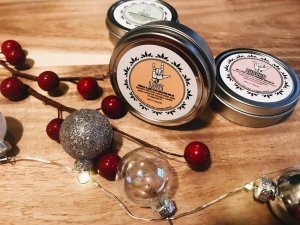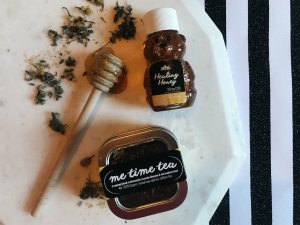 FLWRFOOD strives to create innovative health & beauty products that you can seamlessly merge into your every day life. They proudly use all organic and natural ingredients including their secret weapon CBD! CBD, or Cannabidoil, is one of the 100+ Cannabinoids that make up the plant. Unlike the widely known THC, it is non-psychoactive so it does not produce a high .. however, it does pack a powerful punch! Accounting for up to 40% of the plant's extract, it carries high antioxidant and anti-inflammatory properties and has shown great promise in its use for conditions such as anxiety, pain, psoriasis, seizures, cancer and more. (Retail: $16.00 and up)
---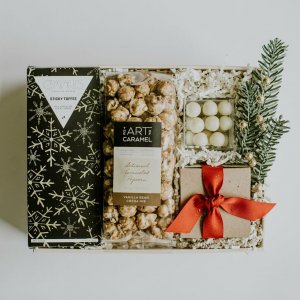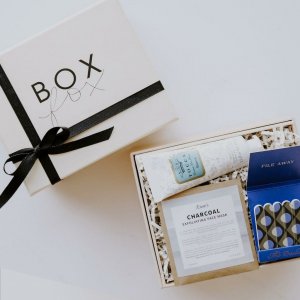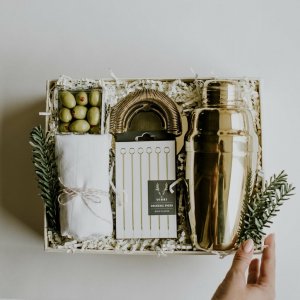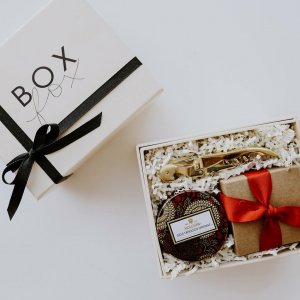 Our favorite selection is the uniquely curated gift box, BoxFox. 'Tis the season for gifting and what better way to look like a gift-giving pro, than with the BOXFOX holiday collection. Now available in small, medium and large sized boxes, each pre-packaged holiday BOXFOX takes the guesswork out of guessing what to gift someone with a selection of items for the home, kitchen, office, and beyond. (Retail: $41.00 – 157.00)
---
Happy Holiday Shopping!