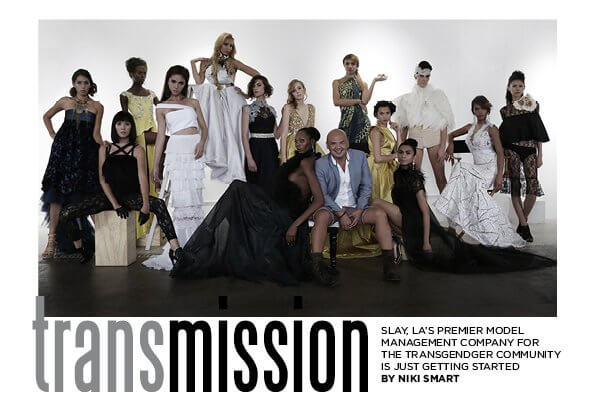 "We're here to Slay and We're here to Stay!"
Transgender really "came out of the closet" in 2015, as Caitlyn Jenner, The Danish Girl and Transparent, all brought transgender awareness to the forefront. What great timing for SLAY Model Management, the first exclusively transgender modeling agency, to open their doors in DTLA.
SLAY's founder and chief talent scout, Cecilio Asuncion, started his involvement with the transgender community a few years ago while directing his documentary "What the T?"  CC, as he calls himself, immersed himself in the transgender world, wanting to make a documentary from the inside out, not from the outside looking in. During his time scouting, mingling and filming, CC formed a deep bond with the transgender community. After his documentary won him the Outstanding Filipino American Award for LGBT Advocacy in 2012, CC wanted to continue advocating for the transgender community and opened SLAY. Out of 485 applicants, CC whittled it down to 15 girls, as he is very particular about the models he wishes to represent: "Models must have the right height, measurements and a drive like no other! We're competing against the world's top girls. We're not asking clients to give our models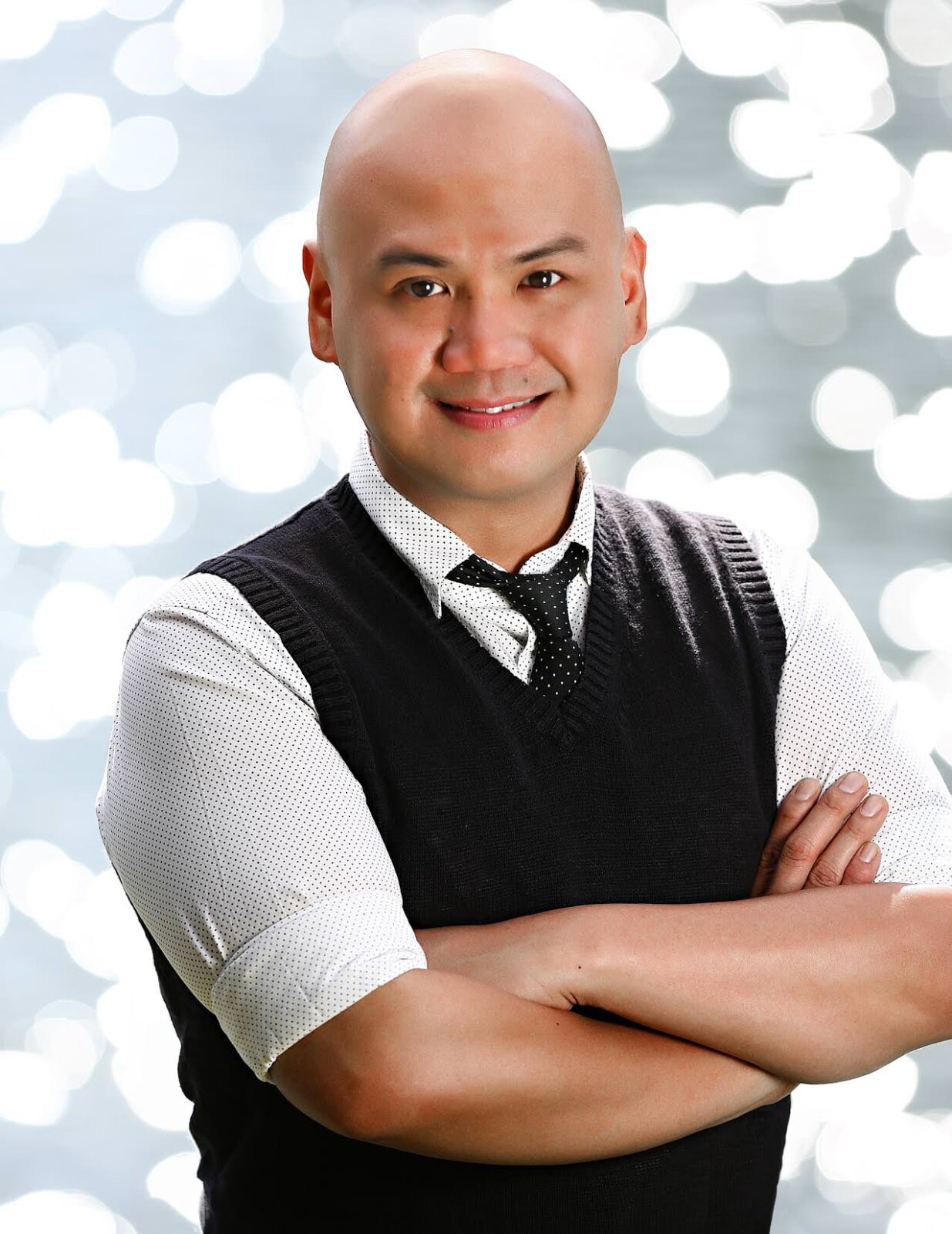 special treatment. We're simply saying, if transgender models can do the job, let them do the damn job".
Although transgender models have been around for ages, up until now, they've felt fearful to reveal their gender identity. The backlash and negativity towards them has not been easy. Today, as society's attitudes change, more transgender models, like those represented by Slay, feel safe enough to reveal their gender. CC hopes to find acceptance and success for his business, and wishes for his models to infiltrate the commercial market. The SLAY models strive to represent the trans community in a very positive light – each step on a fashion runway, and every modeling job landed, is a move in the right direction – and a win for transgender rights and awareness.
What drew you to opening a modeling agency solely for transgender models?
In 2011, I started my documentary on transgender. I don't know why, but I was drawn to making the doc. I saw a young trans being interviewed on the Anderson Cooper Show, and knew I wanted to do a film that showed trans women in a positive light. A film that would inspire young trans people to know they can be who they are. I sought out the trans community – I visited the bars and restaurants they hung out in. And as I scouted for talent, I became part of their group.
What kind of modeling jobs are they called on for?
At SLAY we teach the girls to walk, how to do test shots, and we work on developing their books. This builds their self-esteem and gives them a print opportunity. They need employment, and they need to be treated fairly. I'm very protective over the models. My girls have walked in LA Fashion Week, and at the Oxford Fashion Showcase, plus Arisce, formerly with Ford Models, and perhaps the most recognizable face on the roster, has been featured in Vogue, Germany.
How old is your youngest model?
Our youngest is 12-years-old, Alex. Her mother says she signed her daughter with us because she's more comfortable with her daughter's participation in the fashion industry being represented by an exclusively trans agency. Usually, trans know at a young age that they are not in the "right" body. It's very important to have supportive parents, as the suicide rate in LGBT is high for teens. Our next youngest is Amber, who is 15. Her parents are also very supportive, and she is home schooled to circumvent any problems at school.
Has the recent Caitlyn Jenner story helped your cause?
Absolutely. 2015 has been a year of progress for the trans community, with many exciting breakthroughs.  There was the reality show devoted to Caitlyn Jenner's life and transition.  Laverne Cox of "Orange Is the New Black" was on the cover of Time Magazine. And there's Raffi Freedman-Gurspan, the first transgender appointee in the White House. The more high profile transgender people we have, the less fearful and more accepting society becomes. First there is conversation and awareness – acceptance comes last.
INTERVIEW WITH SLAY MODEL, SABEL

CC discovered Sabel when she won runner up at the world's leading transgender pageant "Queen of the Universe Pageant". Sabel has been with SLAY for several months and is grateful for the opportunity. Next year, Sabel hopes to represent her country in the most prestigious transgender pageant: the "Queen of International". What is it like to be a trans model? Well, we asked Sabel.
How old were you when you realized you weren't comfortable as your birth sex?
I was very young, about 6 years old. I was more comfortable with girls and girl toys. Most trans know at a young age.
Did you tell your parents? Were they supportive?
My mom was against it, but I mainly grew up with my grandmother, and she was supportive.  I was a very pretty boy and my mother wanted me to have children.
Now that I'm a model in America, I'm the breadwinner for my family back in the Philippines. I support my grandma and my uncle who is disabled, plus my 3 young cousins – I pay for their schooling. So my family thinks differently about me now.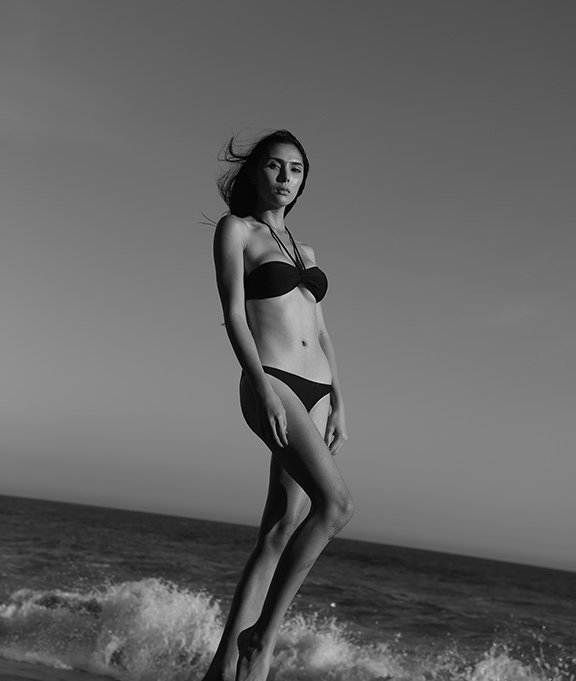 What was the experience of childhood/teenager/young adult like for you?
I loved being in the theater and became a performer for a transgender theater in the Philippines. It helped me learn to be more open, and soon the community got to know me as a trans. I started my transition at 20. I started growing hair and felt happier; more free, and felt I had added opportunities. While at college, I entered a trans pageant – The Queen of Flowers that aired on TV. I won that pageant and my mom saw me on TV. Now she is proud of me.
What advise would you give young people that are currently having gender issues?
My advice to parents is to be open with your children. My advice o the young trans is be true to yourself and focus on your career and studies. You are the only one who can help yourself.  Don't be scared of society. Every time I'm discriminated against – it makes me stronger. I respect myself for who I am.
Anything else you'd like to add?
SLAY helps me a lot. As a kid at school I filled in a questionnaire that asked, "what do you want to be when you grow up?" And I wrote "a runway model."
And after 10 years, here I am! I love being a model  – and hope to be an inspiration for others.