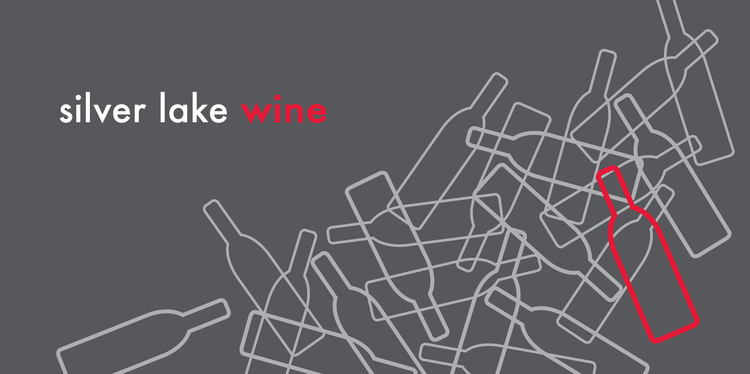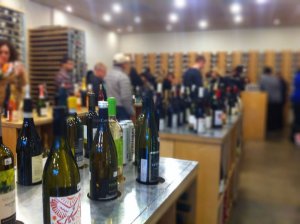 The pour was as heavy as the rain at Silverlake Wine store's "Sunday at Three" wine tasting hosted by Randy Clement and his band of merry sommeliers. Who wouldn't want three charming white wines and two reds to go along with a Sunday afternoon? And if that wasn't enticing enough—just try to refuse the resplendent hors d'oeuvres by Annie Miler's Clementine in Beverly Hills. A glistening penne pasta salad speckled with olives and parmesan arrives as the legs of your J Brix "Rougarou" wine from San Diego drips seductively before you. As you take your first bite, Randy embarks on outlandish wine tangents and general chat about all things related to each eclectic wine—selected by type, in this case California Rhone, for the afternoon. For example, did you know you can remember a wine by the varietal nostalgia it evokes? Say your first sip reminds you of your Grandfather's Garage—the intoxicating mix of turpentine and soil? That is your personal vinology—your landmark in the world of wine to mark your interpretation of "bouquet" and "full body." If a good wine evokes a time and place, a great wine brings people together. A Sunday Funday awaits you, rain or shine.
A great place for wine tasting and meeting new friends. Plus there is another branch in the Arts District (213) 335-6235
Reservations are required for Sunday Wine Tastings and there is a set start and end time.
Reservations can be made either by emailing info@silverlakewine.com or by calling 323 662 9024.
All bottles from tastings are available at a discount.
Date: 

One Sunday a month

Time: 

3PM

Location: 

Silverlake Wine

Price: 

$25 per person

http://www.silverlakewine.com