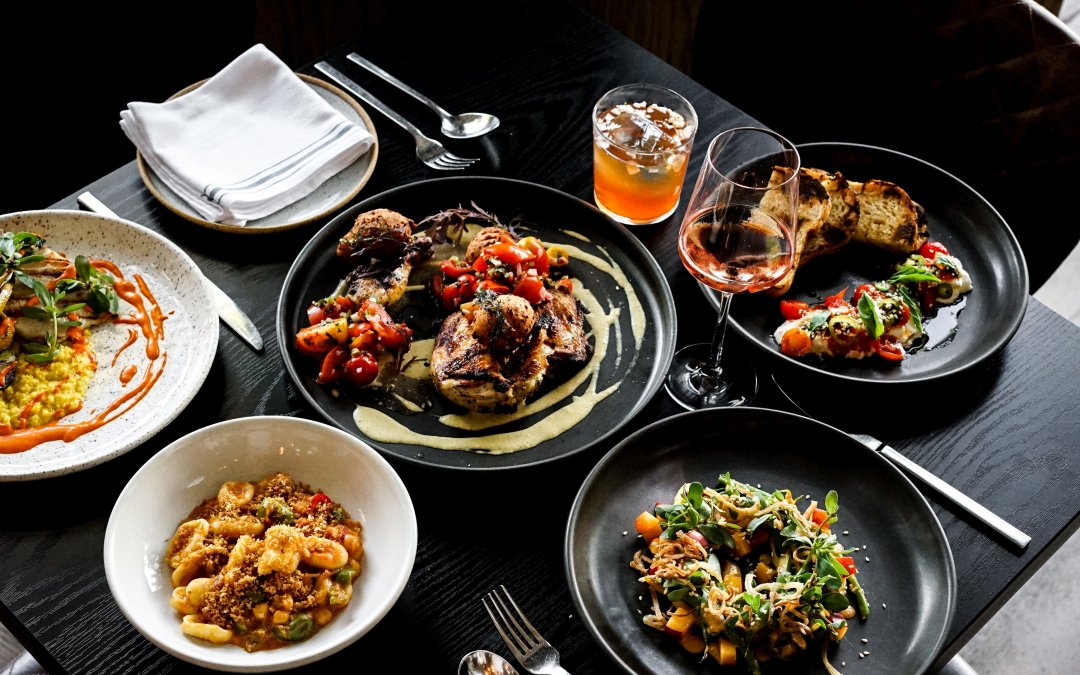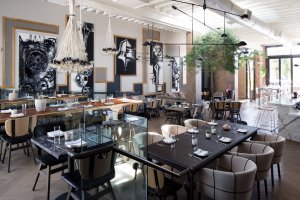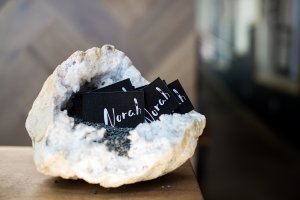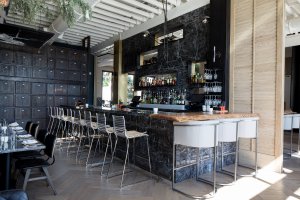 At the core of West Hollywood is the slightly hidden gem known as Norah, a lovely stone walled restaurant popular for its seasonally curated menu and minimalist garden decor.  Last week, Norah unveiled a beautifully crafted menu inspired by the Southern California tones of summer.  Norah organizes its menu in the traditional course style, outlining a perfectly designed selection for a full course meal.  When asked about an overall theme for this season's menu, head Chef, Mike Williams, says, "Our menu as a whole is really eclectic as it pertains to the flavor profiles we use.  We like to call it Eclectic New American.  We're always sourcing the best products and that's generally where the theme stems from.  You can see through the use of the fresh tomatoes, corn, and the peaches resonating throughout some of the dishes as compliments to the theme overall."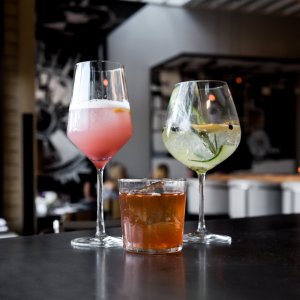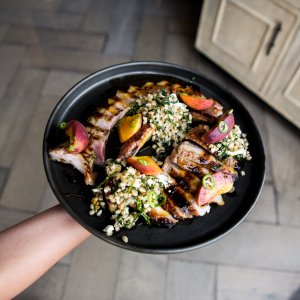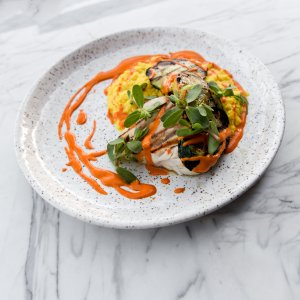 During Norah's Summer Tasting event, SoCal Mag editors were treated to some shining stars from the menu like the Crispy Octopus paired with squid ink caramel, herb salad and toasted rice powder; the Green Beans & Stone Fruit were absolutely delicious prepared with charred corn dressing and purslane; and the Heritage Pork Tomahawk Chop was an excellent main course dish featuring a cider glaze, farro salad, and pickled peaches.  The wine and cocktail selections complimented each dish, especially our favorite, the Summer Spritz made with strawberry, cappelletti, bubbles, and thyme.  Naturally, no meal is complete without dessert, and Norah's vegan Peanut Butter Ice Cream was the perfect culmination to the evening.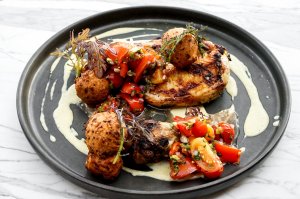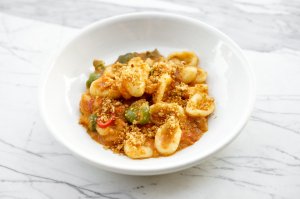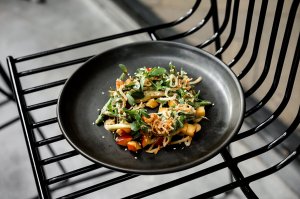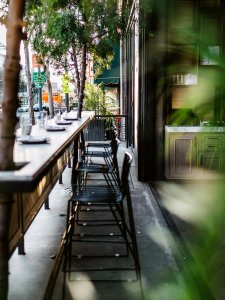 Norah truly developed a summer menu that not only compliments the light and artsy air of its decor, but also feeds into the vibe of West Hollywood lifestyle.  What else could the eatery add besides its menu to make the dining experience even more special?  A newly renovated patio for outside dining.  Restaurant owner Rohan Talwar says, "We've been open for about a year and half now, and we really wanted to amplify our space by adding a beautiful patio for people to enjoy our food in SoCal's wonderful weather.  It was a natural thing for us to do given the restaurant's success over the past year.  We're excited to see it open before the summer is over."
Norah is located at 8279 Santa Monica Boulevard, West Hollywood, CA 90046 and is open for brunch on Saturday and Sunday from 11am to 3pm and for dinner nightly from 6pm to midnight.  You can view the complete menu and make a reservation at Norah's website here.