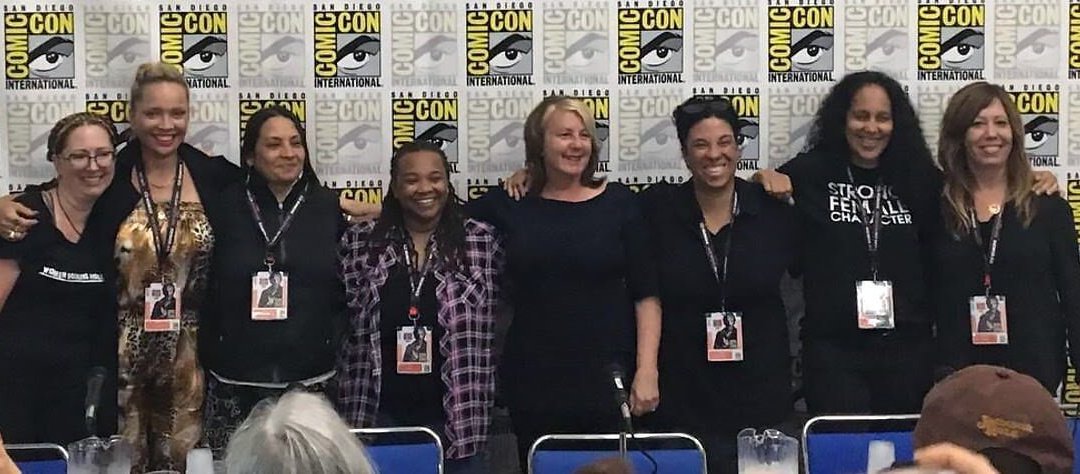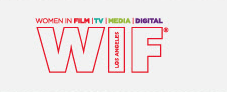 SoCal Mag asked permission to repost Women In Film's Executive Director, Kirsten Schaffer's account of the awesome "Girl Power" building momentum in Hollywood.
Why did we ask? Because we totally support gender parity in front of and behind the camera.
Here is Kristen Schaffer's most recent weekly newsletter for her WIF supporters.
"This weekend brought San Diego Comic-Con, one of the largest pop culture events in film & television.
I was delighted to join the panel "WOMEN ROCKING HOLLYWOOD: WOMEN DIRECTORS CHANGING THE FACE OF FILM AND TELEVISION" and to be in the company of visionary, talented storytellers who talked candidly about how they got to where they are and where they are going next!
The tide is beginning to change for women in action. In the superhero world alone, we have seen WONDER WOMAN and its Director, Patty Jenkins, bust through the glass ceiling as the official highest-grossing movie of the summer ($389m domestic and counting), the announcement that Brie Larson will be playing the title role in 2019's CAPTAIN MARVEL, and the huge news that Gina Prince-Bythewood will become the first female director of color to helm a tentpole franchise movie with 2018's SILVER & BLACK. In the greater science-fiction world, there is an incredible amount of buzz for Disney's big budget adaption of the beloved children's book A Wrinkle in Time, directed by powerhouse Ava DuVernay, as well as the new action film from Focus Features, ATOMIC BLONDE about a British spy named Lorraine, starring Charlize Theron. In her Comic-Con panel, Charlize demurred on the thought that she could play the first female James Bond with "I'm fine with leaving that over to Daniel or to Idris- who I think would be a frickin' awesome Bond- and I'll do Lorraine."
Perhaps the most interesting casting news came from the recent announcement of Jodi Whitacker assuming the role of the Doctor in "Doctor Who," a BBC series that premiered in 1963 and has seen 13 actors play the role-all of whom have been men. This announcement has been met with seemingly equal parts celebration and scorn in this fanbase, and has forced a greater dialogue about the misogyny (both hidden and obvious) in the science fiction community. For a genre that has been known to tackle social justice issues, it will be telling to see how these advancements for women, particularly women of color, will change the landscape of this corner of entertainment. And perhaps one day soon, we'll see the work of my favorite science-fiction writer, Octavia Butler, on the big screen!"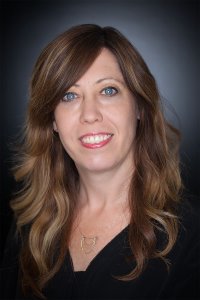 Written by Kirsten Schaffer      
Kirsten Schaffer is the Executive Director of Women In Film, Los Angeles the preeminent organization promoting gender parity in Hollywood. Previously, she spent fourteen years at Outfest, as Director of Programming before being appointed Executive Director in 2009. She is widely credited as having grown Outfest into the leading LGBT media arts organization that it is. During Schaffer's tenure at Outfest, she launched three new programs for the organization: The Outfest UCLA Legacy Project, the Fusion LGBT People of Color Film Festival and OutSet, the Young Filmmakers Project from the Los Angeles LGBT Center and Outfest. Kirsten has extensive experience in film programming, small business management and arts administration. She is a graduate of National Arts Strategies Chief Executive Program and the Wells Fargo New Executive Director Institute. Kirsten was named one of POWER UP's "Top 10 Women in Show Business," and was the recipient of a "Women in Business" Award from Senator Liu.