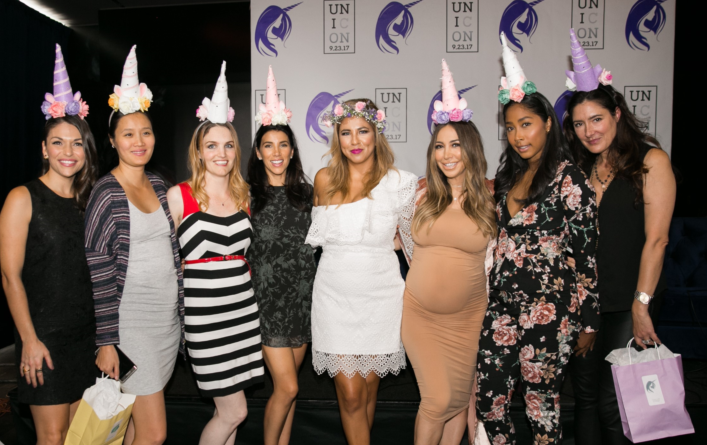 This past weekend, SoCal moms were treated to the first ever Unicon by founder, Maria Hunt. The event took place at the SLS Hotel on September 23rd and invited members of Unicorn Moms, an online community of more than 70,000 women, along with celebrity moms and media.  The event featured the announcement of the Unicorn Moms mobile app live today!
The Unicorn Moms app allows moms to embrace their individuality and connect with like-minded Moms in their area through increased geo-location capabilities.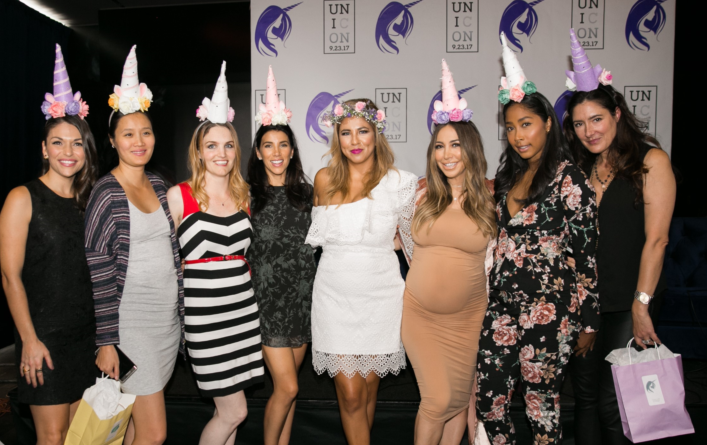 "There are a lot of online support groups, communities, and even apps on the market that target moms but most of those apps focus around your child with tips ranging from finding the best babysitter to setting up playdates for your kids. Unicorn Moms is different because we focus on the mom as an individual and on her identity outside of motherhood. Moms love our Facebook community and website because they find it to be a safe place where they are free to express themselves and talk about their hopes, triumphs, and struggles without fear of judgment. With the mobile app, we've made it easier for moms to connect while on the go and set up grownup playdates with other like-minded women in their area," said Maria Hunt, Founder of Unicorn Moms.
Both the Unicorn Moms site and app cover topics that Moms want to talk about, ranging from their favorite deals, cocktails, and recipes, to airing their dirty laundry or seeking advice on their career goals or marital challenges.
Unicorn Moms has one of the biggest national mom followings on Facebook. Unicorn Moms from all over the nation including Florida, New York, Texas, and San Francisco to attend the UniCon experience, with 300+ attendees in total.
We had the chance to sit down with Maria and ask her about founding both her company and the convention, as well as her experience with motherhood.  Check out our Q&A below.

Q) Why did you decide to focus on the "bad/imperfect moms" or moms that don't always follow the set rules with your community? Do you think taking that approach is what attracts people to your group because you transparent that parenting isn't easy?
I think we are all bad moms to a certain extent. It's exhausting and hard most of the time to be a mom these days. We are doing a lot more than our mothers did with us, it's more pressure, time and energy. So it's easy to be a "bad/imperfect" mom with all we have to do. Lunchables, TV & video game time, Youtube, ice cream for breakfast (yeah, I did it), etc. And despite what we see in social media, more and more moms can relate with this and not feel that they are failing because they are not the only ones. This is why I feel my group attracts so many moms, they can be themselves, get the support and the laughs.
Q) What do you love most about motherhood? What has been the biggest challenge?
Well, I love it being a mom. I love to see my sons develop their own personalities and to see them grow, even if at times it makes me sad. I can't wait for the day I can have a drink with them, instead of because of them.  The biggest challenge was trying not to lose myself in this whole mom thing. It's difficult when you have to do so much for your family and still make time for yourself. It's harder when our kids are younger, but like I always tell the group, your kids will leave you one day and then what? Make time, make friendships, and surround yourself with people that support you- your ideas and goals throughout this mom journey.
Q) How was the first Unicon received. What did you learn and what are your plans for the future of the con? 
UniCon was so well received; the turnout was amazing! The moms had this event to look forward to for months, and I am glad I didn't disappoint. I learned that it's very stressful to put on and event like this, but hearing how this group has helped so many moms in all aspects of their life made it all worth it. I plan to take UniCon across the country in the future and give these moms an experience they all deserve.
Unicorn Mom Founder, Maria Hunter.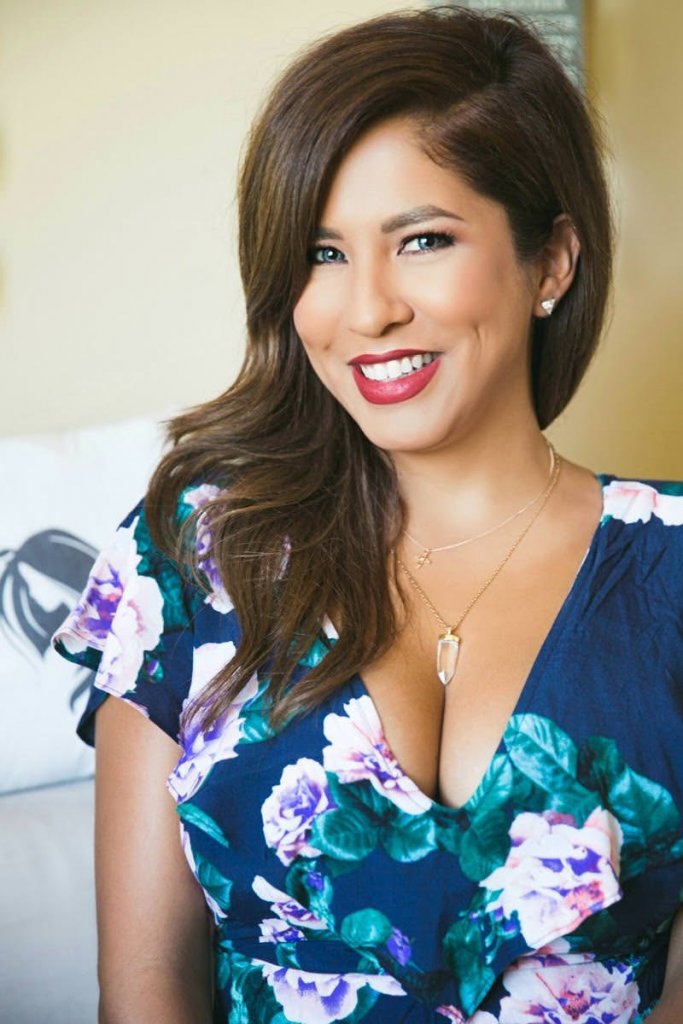 Ely Anne Vedar
Fashion & Lifestyle Editor
While California feels like it's always been her home, Hawaii, San Francisco, Las Vegas and the Philippines are just a few places Ely Anne has lived thus cultivating her lifelong appetite for finding, trying and sharing new adventures, especially through food and wellness activities. She loves how food can always bring people together – anywhere, any time – and that's what fuels her passion for public relations and marketing. Ely finds it invigorating to have a hand in seeing brands thrive in their community by using her PR, marketing and event production skills.