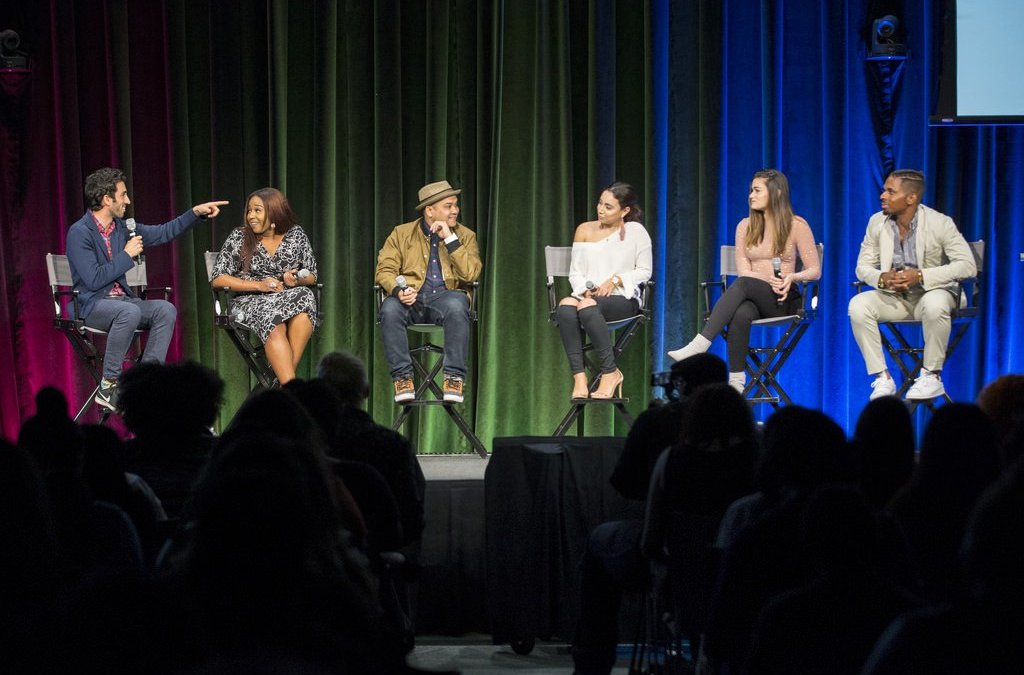 For it's third installment, the CS+X event series presented the Google Dress Code event at Google's Venice offices on a recent Thursday evening.
In collaboration with The National Center for Women & Information Technology (NCWIT), Miss Bella Graham Consulting, and Eileen Brown Kahn Consulting, Google presented a special event for high school students from the greater Los Angeles area that allowed them to explore how computer science can take many forms into our everyday lives, specially in fashion technology!
Students were than treated to Freeform's The Fosters' Cierra Ramirez introducing opening remarks by Google's Head of CS in Media Multicultural Strategy, Daraiha Greene followed by a Keynote Speech by Founder and CEO of PlayWerks and WhizGirls Academy, Lecturer at USC Viterbi and Gamer Shirin Salemnia.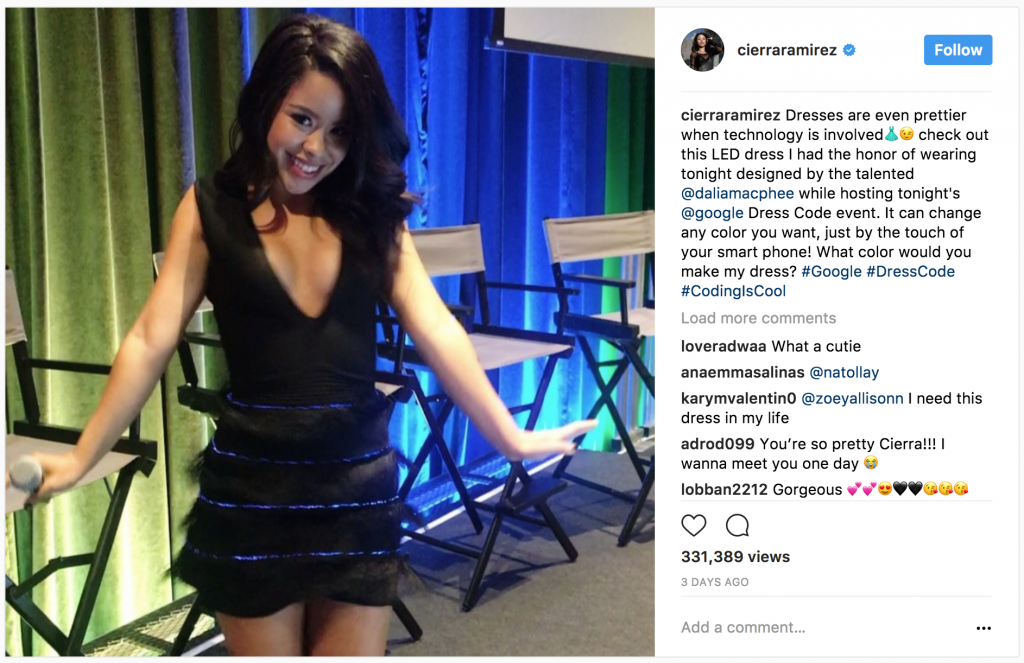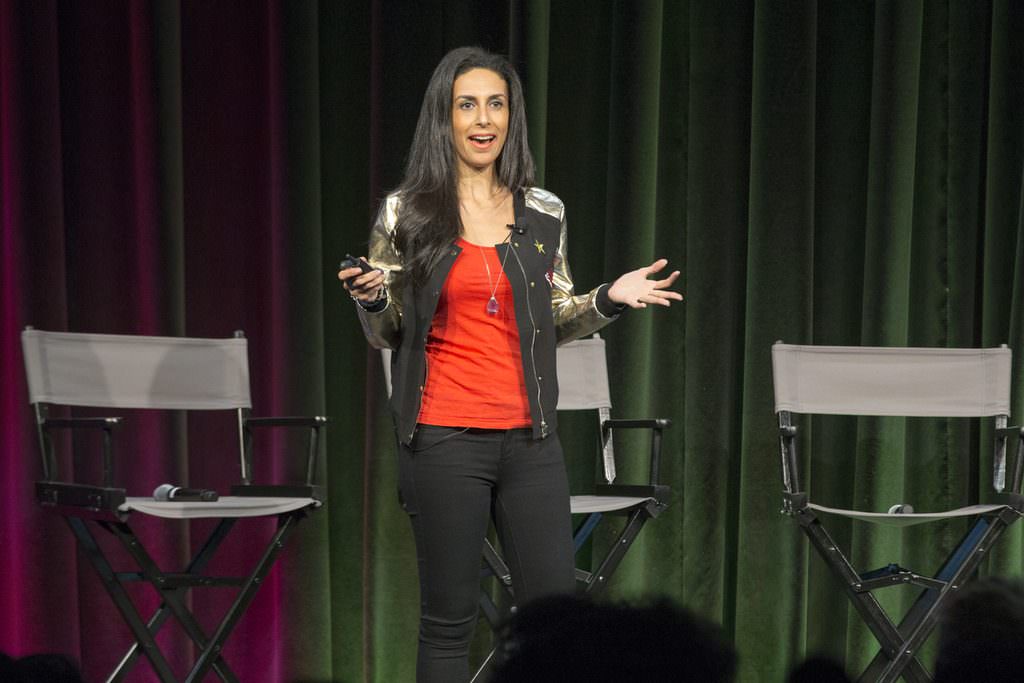 The evening's first panel, "CS+Fashion Industry Panel" treated students in attendance to life steering career advice from industry leaders (Pictured below left to right): 3D Designer, Entrepreneur, Digital Sculptor and Co-Founder, Pixsweet – Janne Kyttanen; Jacquard by Google's Experience Design Lead, Nina Walia; Dalia MacPhee, Celebrity Fashion Designer and Tech Innovator; 22 year old Nina Vir, Founder and CEO of Daily Dress Me; and Digital Media Strategist and Fashion Influencer, Ishmael Mayhew; Moderated by Bria Sullivan, a Software Engineer at Google.
The "Tech Style Influencers Panel" rounded off the evening with insights from (Pictured below left to right): Moderated by Jon Youshaei, a Product Marketing Manger at Google; Fashion Designer and Editor-in-Chief of Fashionlyfe.com and the BritxBrat2Fashion YouTube Channel Brittany Dke; Digital Media Strategist (Coding)/Fashion Branding Mentor, Jon Phenom; YouTuber and Owner of LA Sunnies, Ale La Chula; YouTube star, Cloe Couture; and Fashion, Lifestyle and Travel Influencer, Darren Moulden.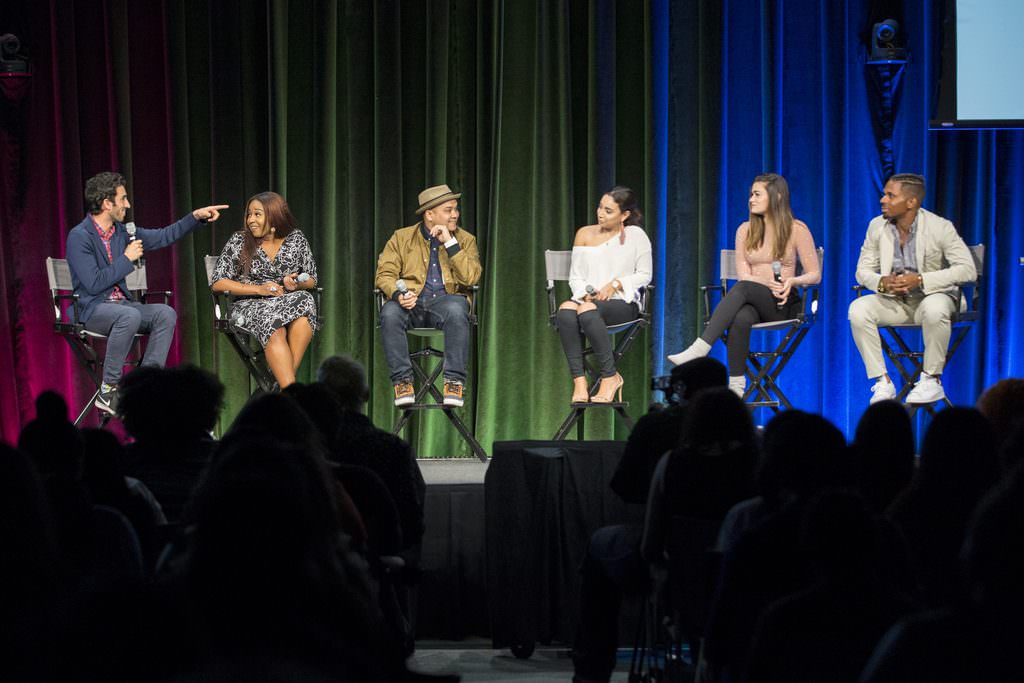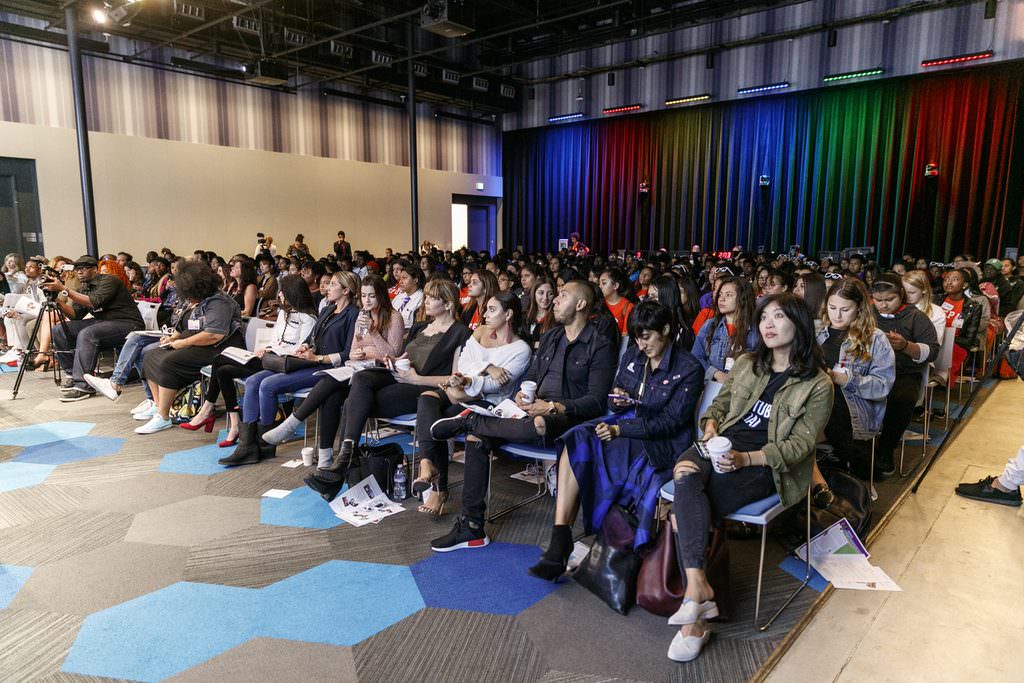 Visit g.co/csedu to learn more about Google's mission to increase CS opportunities for all – regardless of gender, ethnicity, geography, or socio-economic level – and aim to inspire young people everywhere not just to use technology, but to create it.
Ely Anne Vedar
Fashion & Lifestyle Editor
While California feels like it's always been her home, Hawaii, San Francisco, Las Vegas and the Philippines are just a few places Ely Anne has lived thus cultivating her lifelong appetite for finding, trying and sharing new adventures, especially through food and wellness activities. She loves how food can always bring people together – anywhere, any time – and that's what fuels her passion for public relations and marketing. Ely finds it invigorating to have a hand in seeing brands thrive in their community by using her PR, marketing and event production skills. ely@elyagency.com