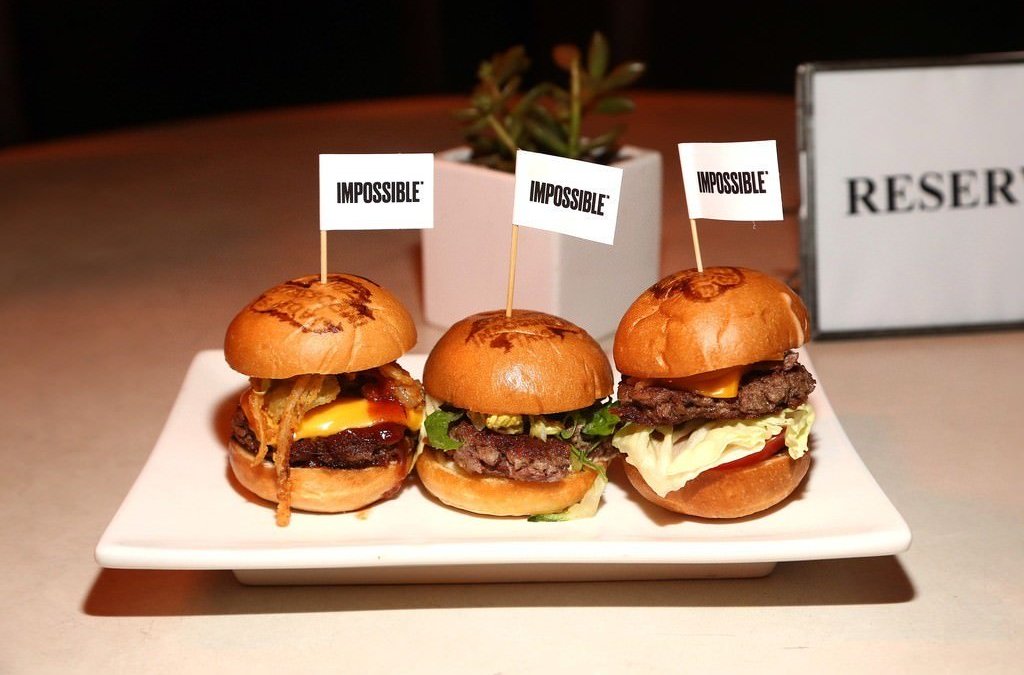 JADEN SMITH, JADA PINKETT SMITH, ERIC DANE, JORDYN WOODS, AND MORE CELEBRATE JADEN'S UMAMI BURGER X IMPOSSIBLE LAUNCH
Los Angeles, CA, October 11th – After swarming outside of Umami Burger at The Grove for hours, fans were relieved to finally see Jaden Smith arrive, where he was extremely friendly and chatted with everyone as he passed by — thanking them for their attendance to his special event. Jaden hosted his Umami Burger Artist Series launch party at The Grove to celebrate his Impossible Trio collaboration with Impossible Foods. Jaden's Impossible Trio – a brand new, environmentally conscious dining experience – will be available in participating Umami Burgers nationwide starting October 12th, with $1 from every sale benefitting American Red Cross hurricane relief efforts. SBE, Umami Burger's majority shareholder, hosted the launch party in partnership with Impossible Foods, JUST water, and New Balance to celebrate the collaboration with Jaden.
Guests were served the Trio, along with other Umami favorites including Sam's Crispy Chicken, Cheesy Tots, and mini chocolate milkshakes. Guests at the party sipped on a variety of signature cocktails including: Rande's Spicy Margarita, Maple Bacon Old Fashioned, Velvet Mule, and Casamigos Frozen Margarita while mingling and enjoying tunes from the DJ's set.
Not only did Jada Pinkett Smith arrive to support her son and celebrate his success, but so did a number of Jaden's closest friends, fans who follow him on Twitter, and notable influencers from YouTube and the social media world — totaling nearly 300 guests. Jaden was spotted laughing, chatting, and snapping photos with guests in between bites of the delicious burgers. Jaden and Jada were spotted celebrating with Daniel Del Olmo, CEO of Umami Burger, Gregg Frazer, COO of Umami Burger, and David Lee, COO of Impossible Foods — all super excited about the launch. Jaden was truly the spotlight of the night, continuously surrounded by friends, fans, and family!