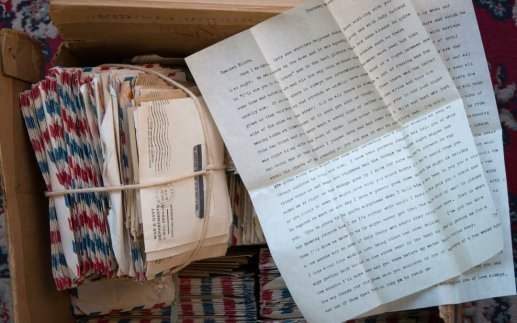 At age 10, Reggie worked at a grocery store earning 50c per shift, except on Saturdays, when he worked from 7am-7pm and earned $1. This was during the economic decline as America headed towards the Great Depression, so Reggie loved his job because any extra produce was his to take home. He would share his food with his family of 7, plus all his neighbors.
At 15, he worked in a theater parking lot from 6:30PM -1AM and would do his homework on the job. "It didn't bother me that I didn't get enough sleep, because it allowed me to take my mother to England on a ship. I saved up for 3 years to do that."
Indeed, by the time Reggie was 18 he had saved enough money to take his for 3 months to England via a cruise ship. That's Reggie – a generous spirit.
Reggie tells me that he was married to Millie, and that they never had a fight, not once, in their 77 years together. Millie, who was four years older than Reggie, lived until 103 herself. Together they lived harmoniously in mutual respect and shared a deep love of adventure and travel. Talking about Millie and travel, Reggie's eyes light up. These are the two things he loved most, and luckily, Millie loved traveling just as much as Reggie did. They traveled extensively, mainly on cargo boats, visiting almost every place on earth.
My favorite story was that at age 97, Millie looked at Reggie and said "there's a Norwegian boat headed for Buenos Aires in 10 days from now. I think we should be on it." And they were. They even extended their trip for a month long journey through South America. Reggie laughs, "People asked us, aren't you worried about running around in those cities – and we said "Why should we worry?"
That's what I love about this remarkable man: no squabbles with his wife, no reservations when traveling the world (literally and figuratively), no worries, no fears, and another thing, no medications. Reggie claims he has taken zero medications. He's also never had an auto accident, and though he bought his first car in 1928, he quips that, "no insurance company has ever paid out on me in all those years. Plus, I never had to take any tests because I'd never had an accident."
Reggie stopped driving at 100 of his own volition.
In keeping with his upbeat nature, as the interview was coming to a close, Reggie said "make sure you come to the lunch for my 105th birthday next year in June".
You got it, Reggie. I wouldn't miss it for the world.
What do you enjoy most in life? What is your favorite thing to do?
I love traveling. So did my wife. We went on numerous trips over the years, all over the world, but we never made a reservation in our life.
Where have you spent the bulk of your life?
I was born in Canada but moved to Los Angeles at the age of 2. I've lived in LA ever since then. That's 102 years in LA – I love this place. I've also traveled all over the world, my favorite place being Bavaria, though I Italy too.
What are the biggest changes you've seen to Los Angeles?
East LA had an alligator farm and an ostrich farm. There were fun houses and roller coasters, and the Red Street Car. And the thing to do on a Saturday night was go to the movies. They had a huge movie theater with plush chairs that had a wraparound balcony that held 1500 people. This was five hours of entertainment that started with cartoons, the newsreel, a live performance, then intermission and after that, the feature movie. It was 25c to go in, but for 15c extra you could have nicer chairs.
I would save all week to go to the movies.
Plus, I'd walk up Laurel Canyon, except it was a dirt road, and at the top you could see the city, and in 1918, there were 3 properties – all big palace style homes. All the streets were named after the owners of properties. The biggest change is in land prices. After the depression in 1936, we bought 2 lots of land – each cost $350. We put $3.50 down and repaid $3.50 each month. We sold them for about 30k, but they are probably worth over a million now.
What are some of the places that you've traveled to?
Thailand, Burma, India, Egypt, Europe, Bali, Alaska, Singapore, Iran, South Africa, all over South America…I got stuck for 30 days in Kenya. I've lived on a house boat in Kashmir. I spent Christmas in the heart of Afghanistan. We bought a new car in South America then spent 9 months driving through Salvador, Honduras, Panama, Costa Rica. We shipped the car to Columbia and drove down through Peru, Chile doing the Pan American highway. And I loved going on the cargo ships. You can go explore while they unload their cargo, and they're cheaper – especially the Polish ships, but you may be on a ship for 5 – 6 months.
You've lived through both World Wars, and the Great Depression. What was the scariest time for you?
On March 20th 1944, I was stationed in Pompeii as part of the air force, when Mount Vesuvius erupted. 138 aircraft were lost. We had to go to Corsica to get new airplanes, but sadly we lost them all as well.
Which was your favorite era?
They were all good. I traveled a great deal, and spent 8 years out of the country. I was drafted into service in 1942 and spent four years in the air force. I wrote to Millie almost every day for four years…and she wrote back.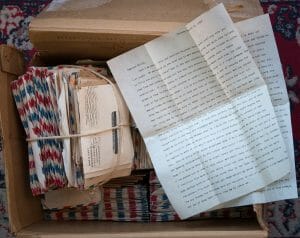 (At this point, Reggie brings out two boxes of beautifully preserved letters.
It's really a touching moment.)
Did you know you were going to live a long time?
My mother lived until 83, but my dad died of heart problems at 55. I never thought about it. I used to be live one year at a time; now I play with one month at a time. (Reggie smiles his winning smile)
We want to know your secret. Do you eat healthy, exercise, smoke, drink?
I've never smoked, and hardly drink. I may have a glass of wine at dinner. My meals are perhaps a little beef or chicken, but mainly I eat masses of veggies and fruit. I took care of 142 avocado trees at Wattles, and I was on their board for 33 years. I love vegetables. I still go every Saturday morning to tend the garden, if I can.
If you could tell young people one thing, what would it be?
I'd say don't worry about anything – life is too short to get in a fight or to argue
 LIVING LONGER
The proportion of people reaching 100 is growing over time – it was rare in the 1940s, but today, it doubles roughly every year.
The oldest person ever on record was Jeann Louise Calment who lived until 122.
The oldest known living person in the United States is Delphine Gibson, who is 114.
Oldest person to give birth: Omkari Panwar is the oldest mother in the world, gave birth to twins at age 70.
Country with most longevity: In Monaco people live to be nearly 90 years old (89.5, to be exact), which is four years longer than any other country and almost an entire decade longer than the average American. Monaco also happens to be one of the wealthiest countries in the world. Next on the list is Okinawa, Japan
Oldest driver on the roads: Fred Hale was issued with a driving license in 1995 at age 104, and drove until it expired on his 108th birthday in 1998.
At 98, Tao Porchon-Lynch, is the oldest yoga teacher in the world and Ernestine Shepherd at 81, is the oldest competitive female bodybuilder in the world.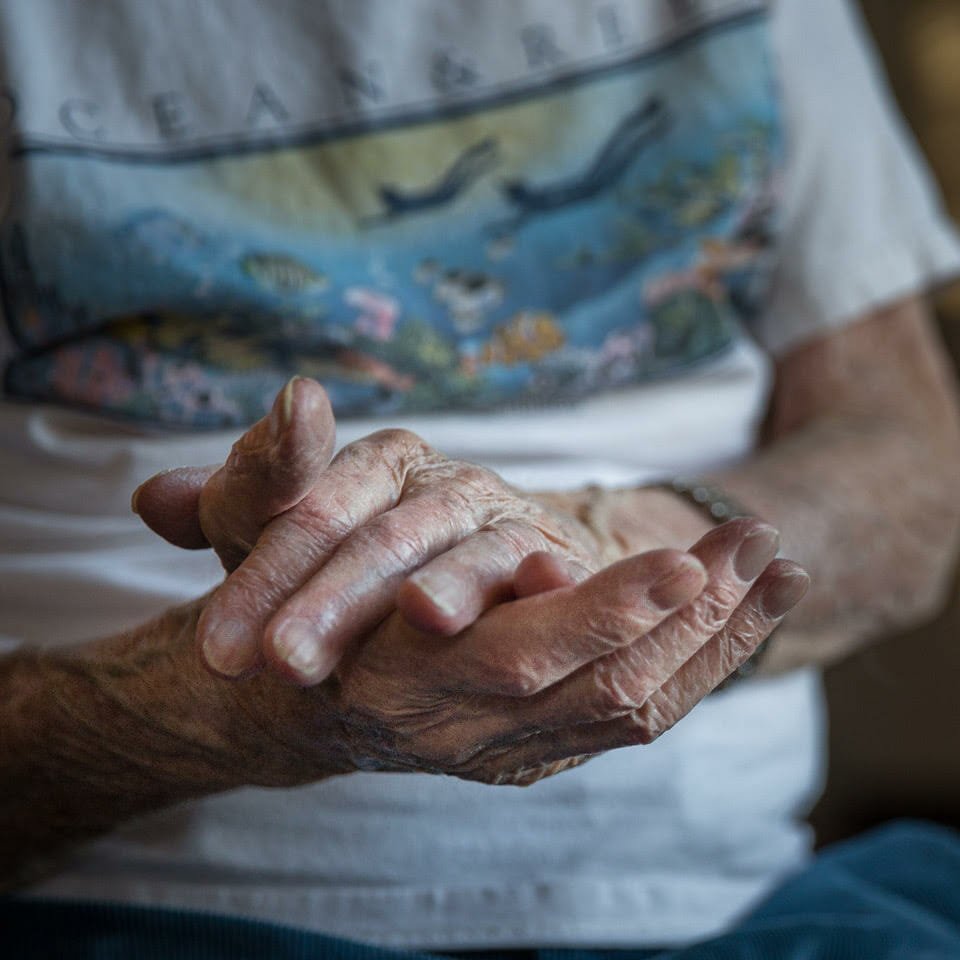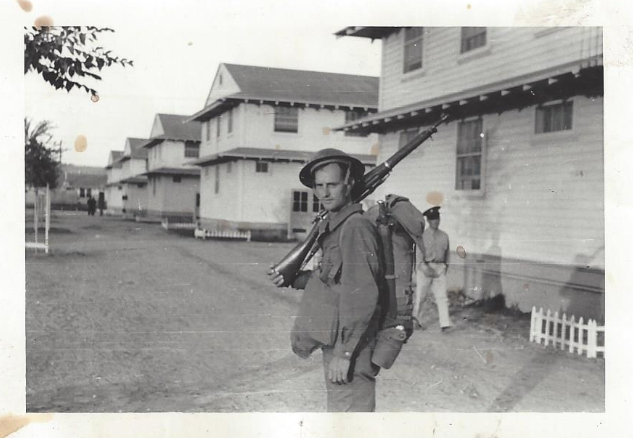 Camp Roberts, Paso Robles – 1942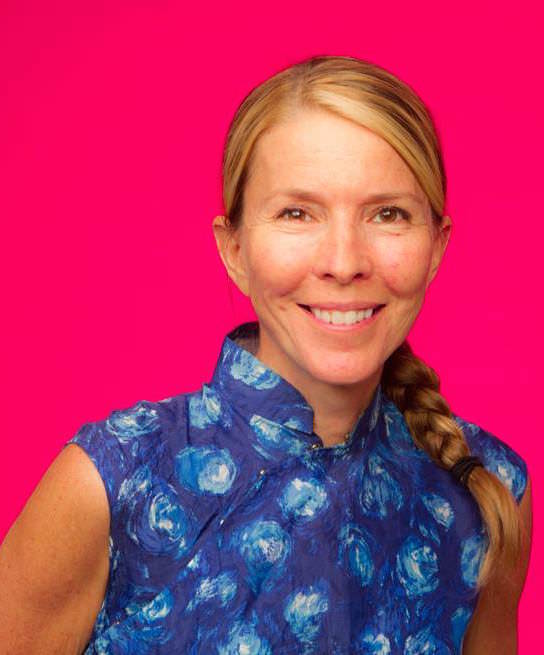 NIKI SMART |  managing editor

Niki Smart is a writer living in Los Angeles.  Her first memoir "Hell Camp" won her 2 x eLit Awards, an invitation to read at the LA Times Festival of Books, was a Top Ten Best Seller at local book stores, and garnered rave reviews from readers. Smart's second memoir is set for release in early 2018. Smart is currently the Managing Editor for the SoCal Magazine (previously managing editor for the LA Fashion Magazine), and her writings have been published in More Magazine, Laguna Beach Independent, Aspen Times, StuNews, The LA Fashion Magazine, SoCal Magazine, and the Gemeindezeitung.