SoCal Mag loves seeing female entrepreneurs in action, especially when they're creating experiences for Angelenos that wouldn't compare to other cities. Jenn Harris gave us a quick reflective interview about this year's past Food Bowl, and why it had such a significant importance on giving back. Consider this an LA event you no longer want to miss!
Q. Why is Food Bowl such an important culinary event for SoCal residents? Tell us about the mission and charity component.
A. This year we partnered with three really important charities: Midnight Mission, Food Forward, and LA Food Kitchen – all of them are doing really fantastic work in LA. LA Kitchen puts food that would go to waste to people that need it and help create job training programs. Midnight Mission is doing their best to feed the homeless here in LA. So Food Bowl is important because as much as we want to celebrate the great chefs and restaurants we have here in this city, we also want to shed some light on some of the serious issues that people face everyday.
Q. What can fans of this year's Food Bowl expect next year? Any returning chefs or new highlights not to miss?
A. We had the best chefs in LA this year – and we have even more next year. Josef Centeno was back doing events. Michael Samurusi from Providence headlined a sustainable seafood dinner in Manhattan Beach, which was phenomenal. We also had the brothers from Lasa which is a great Filipino restaurant in Chinatown. They did a huge outstanding in the field long table dinner at Night Market, which is also returning next year. It was our five-night food festival in Grand Park, where we just take over the entire park with food and restaurants. There are food trucks, entertainment, and that's going to be even bigger and better next year too.
Q. What is your day to day like at LA Times? What do you love the most about this position?
A. I think what I love the most is that I get to eat everyday. I basically get paid to eat, run around, and try new food. I meet new people and hang out with chefs and share that experience with everyone. I pinch myself everyday that I have my job. It's really fun.
Q. What are your favorite hotspots for dining that you'd recommend to anyone visiting SoCal?  
A. For out-of-towners, I always say you've got to go to Cassia in Santa Monica, because Chef Bryant Ng is doing amazing things with fresh produce and his flavors are just always on point. Any of Josef Centeno's restaurants in Downtown LA… I'd recommend going to the Far East Plaza in Chinatown and basically doing a little eating tour; hit up Howlin' Rays, hit up Chego, and hit up Lasa. There's a lot of great food choices here. Also, Langers in DTLA has the best pastrami ever, so I would definitely go there too.
Q. Anything else you want to add about Food Bowl?
A. Just that if you're someone who likes food and you're here in LA, then I think it is the perfect time to eat around LA. It really does give people a taste of the great chefs and the restaurants around here. It's a fun month to eat.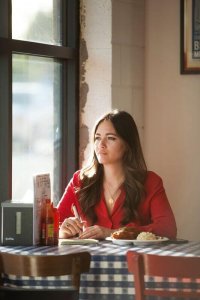 For everything about the LA Food Bowl coming in May of 2019, be sure to bookmark the official website and stay tuned!