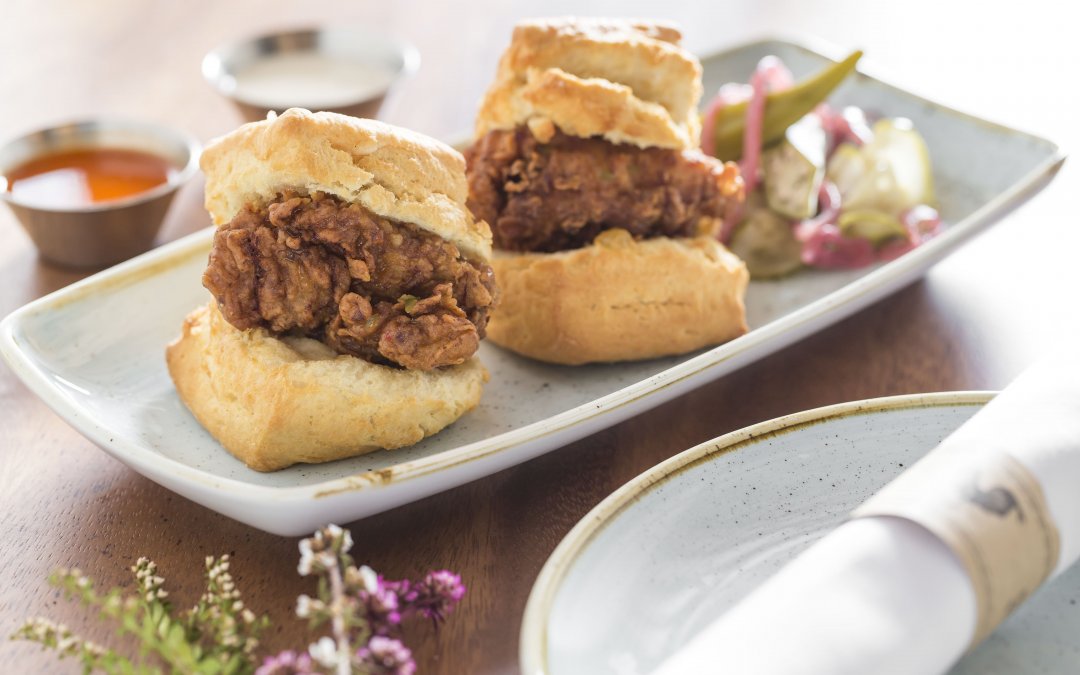 Story Contributions by Anthony C. Stafford
The highly acclaimed restaurant, Yardbird, launches its new happy hour this week – with $7 bites and cocktails – and what better way to celebrate the new offerings than with friends, family, and food lovers alike!?
The New Happy Hour Menu
The new happy hour menu, created by Chef Ryan Ososky, will be available from 3 pm to 7pm, Monday through Friday, and features 7 snacks for $7 each. What can you find on this 7 for $7 menu? The best of Southern classics combined, of course. The new happy hour menu will feature Yardbird "Disco" Fries, Smoked Brisket Biscuits, and Crispy Chicken Biscuits to name a few. If you like gravy, cheese, and anything smothered, this is just one Southern staple you will find at Yardbird, and their new happy hour menu reflects it.
Yardbird guests can also indulge further with $7 hand-crafted cocktails such as the Basil Caipiroska, Fresno Watermelon Mojito, and Old Fashioned, among others. Refreshing!
About Yardbird
Yardbird Southern Table & Bar is owned and operated by 50 Eggs Inc., a multi-faceted, full-service creative firm focused on developing irrepressible brands within the hospitality and entertainment industries. CEO, John Kunkel says, "We've been blessed with an extremely talented, intelligent and enthusiastic group of people who possess a roll-up-your-sleeves work ethic second to none. That has been, and will continue to be, the driving force behind our success, plain and simple. We have more concepts in the works and our goal is to continue to develop ideas that we're passionate about. We're proud to be developing, building and operating the kind of places that we want to share with our families and yours."
Location, Hours, and Contact
Address:
8500 Beverly Blvd, Suite 112,
Los Angeles, CA 90048
Telephone:
(323) 250-8034
Hours:
Monday-Friday: 11am-11pm
~Lunch: 11am – 4pm
~Supper: 4pm – 11pm
Saturday-Sunday: 10am-11pm
~Brunch: 10am – 4pm
~Supper: 4pm – 11pm