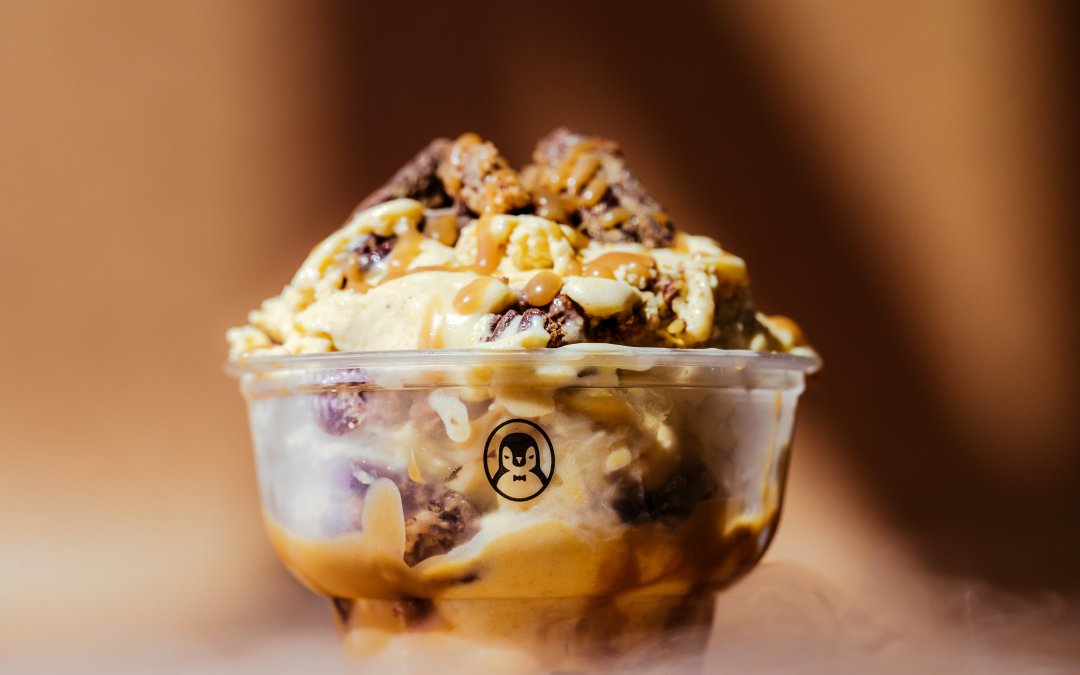 Limited Time Only!
Mr. Bones, L.A.'s premiere pumpkin patch, has partnered with iconic ice cream brand, Four Winters (@fourwinters), to create a limited edition flavor. Mr. Bones Pumpkin Harvest is the special flavor for the rest of October, with a base of pumpkin ice cream, spiced pecans mixed in, and finally topped with delicious house-made salted caramel. This decadent treat is something that everyone is bound to fall head over heels for! Visitors of Mr. Bones' patch will also receive a card for a 15% discount off their ice cream at Four Winters through December 31st — a win-win deal for everyone!
Ice Cream Like No Other
At Four Winters, each scoop of ice cream is made to order (frozen at -321º Fahrenheit!), and the brand's new approach to old fashioned, hand-churned craftsmanship produces remarkably smooth ice cream. Four Winters' 'magic' blends fresh ingredients and home-baked toppings with locally sourced and flavor-infused dairy, transforming it into delicious ice cream in front of their customers' eyes.
Founders Zeid Zabian and Omar Alkhawaja opened the U.S. flagship earlier this year to introduce local Los Angeles foodies to their unique taste on ice cream. "We wanted to continue to invite the neighborhood to experience and enjoy Four Winters' amazing, distinct flavors," states Omar. "We love taking our customers on a journey through the season with our evolving seasonal ingredients, and wanted to offer our fall menu and special flavors to the public so they can taste our new combinations!"
About Four Winters
U.K.-based ice cream brand Four Winters offers a fresh spin on dessert — making every scoop of ice cream to order! Four Winters' dedication to freshness, and new approach to old fashioned, hand-churned craftsmanship produces remarkably smooth ice cream. Each made-to-order scoop is blended with evolving seasonal ingredients and home-baked toppings. Behind the 'magic,' authentic hospitality, conscientious product sourcing, and elegant aesthetics blend to produce a distinctive experience.
FOUR WINTERS STORE INFORMATION: 
Address: 8065 West 3rd Street, Los Angeles, CA 90048
Sunday – Thursday: 12pm – 10pm
Friday – Saturday: 12pm – 11pm