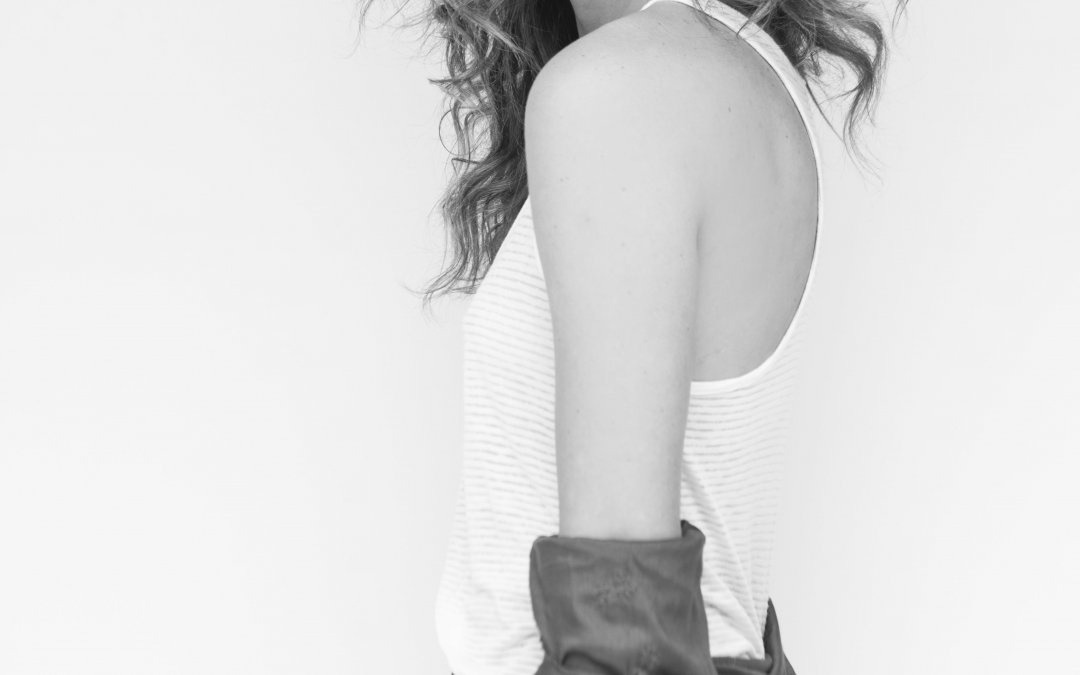 Contributing Editors: Anthony Stafford and Joshua Pinkay
In Los Angeles, it's no secret that millions of people move into the city to pursue their dreams of entering the world of entertainment. Little does everyone know, those who reach their success still have other dreams like the rest of us! Ivana De Maria is one of those successful individuals who grew up with an attraction to the entertainment industry, moved to Los Angeles to pursue that dream, and continued dreaming — pursuing an uncommon endeavor: an entry into the tech world using parts of what she already learned. Ivana saw an opportunity in something that each of us has – our stories. We sat down with her to find out more about her background, and to learn about her new dream to take the entertainment world by storm in the way aspiring dreamers will find new projects. Here's a peak into how your stories, our stories, and the world's stories will be revealed.
Q: What inspired you to enter the entertainment industry?
A: Since I was a little girl I was always very attracted to the entertainment industry. My great grandfather founded the first Radio and TV station in Mexico and my two oldest brothers have a production company as well. One of them is a producer and the other one a director. Growing up, I spent a lot of time on set with them, helping them in any way I could. I was always very enchanted by the magic behind creating a film.  I always knew I wanted to eventually work in the entertainment industry, specifically as an actress. However, I also had many intellectual curiosities, which I wanted to explore before focusing on my long-term career. I studied high school in Switzerland and after graduating I moved to Boston for College. I attended Boston University where I completed a bachelor's degree in Business and Law, always knowing that upon graduating I would focus on acting full time. Over the course of those four years, during summers while all my classmates would look for finance internships, I would attend acting school in NY and LA, and then during the school year I would enjoy learning the theoretical aspects of business and law, skills I felt would come in handy no matter what I did. Upon graduating I immediately moved to LA to pursue acting full time.
Q: What has been the biggest challenge you face working as an actor and producer in Los Angeles?
As soon as I got to LA, I starting the casting/rejection/waiting process, and the more I learned about it the more frustrated I got by the system. I hated the idea that my results would depend on so many factors that were not in my hands. I called my brothers and asked for advice. Their answer was "make your own short film". I had no clue how to do this, but my frustration with the industry was bigger than my fear of the unknown. I began writing my own characters, which then turned into my own stories, then my own projects and finally my own productions. I wrote, produced and acted in two short films, which to my surprise had great success in the festival circuit.
As an actor you accept a life of instability and this is the hardest part of it. Financial instability, physical instability and emotional instability. Because it is so volatile, one day you have a job and the next its back to square one. You have to be available at all times which makes planning anything very difficult. I found that my personality required a bit more structure that what acting offered, and so I decided to find other ways to make a living that would let me be selective with my acting jobs.
Q: You recently took on the tech world with the upcoming launch of your app StoryPlace? How did your background in entertainment influence your decision to start this business?
When I began creating my own content I learned everything about the process of telling a story. From writing, to producing, acting, editing, the business… and I fell in love with all of it. I realized that my generation had an opportunity: the industry was changing and the power was now in the hands of the creative. There was a new currency going around: STORIES. If you had a good story and knew how to tell it, you had a big opportunity. By looking closer at the story culture around the world, I realized that this demand for stories was not exclusive to the entertainment industry. Every industry, product or brand is founded on a story.
A couple of years ago I started developing projects based on real life stories and quickly became enchanted by the idea of finding these stories and bringing them to life, giving them a voice. I found a beautiful combination in social responsibility and film, and decided I would create entertainment content based on true stories, specifically those with messages, stories and voices that needed to be heard today. As I embarked on this journey to find extraordinary stories, I found that everyone's story had a lesson for me in some way. This led to a thought and an actual dream that that kept me up at night: "How many stories go unheard in the world?" I could not stop thinking of all the lost learning opportunities and decided I would do something about it. I wanted to create a place for these stories. Taking into account technology and generation trends, I decided to create a platform that would inspire people to connect through story sharing, to realize the importance of sharing and listening to stories. That is why I created StoryPlace, an egoless social platform that promotes empathy by connecting people through sharing and reading real life stories.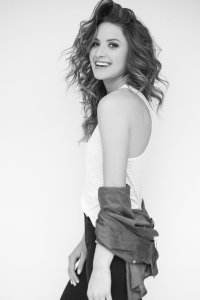 Q: Why is Southern California the perfect place to launch and grow your business?
Southern California is the hub of startups! It is a place that promotes entrepreneurship and Los Angeles is a city that is truly designed for the self-employed. Every street has cute café's and working spaces that help young entrepreneurs have a working environment without the need for a formal office. In terms of StoryPlace specifically, SoCal culture is very open and friendly, everyone is always open and excited to share his or her story!
Q: What advice do you have for someone looking to break into the entertainment or tech industries — two highly competitive fields?
I am a true believer that as an artist, it all starts with creating your own content, and therefore you own opportunities, so believe in your vision and don't be afraid to tell your own stories. Don't be afraid to fail and don't try to please anyone but yourself.Let your goal be making your own self proud, and then things will start happening. Furthermore, when they start happening don't question your "luck".Many times I would feel insecure or question myself when something went right and I got "lucky", but luck is where preparation and opportunity meet. So give yourself the credit for being prepared when that opportunity comes along. And most importantly, enjoy the path! 
Q: Where do you see StoryPlace going in the next few years?
Hopefully many places! I've learned that in the app world you never know what you're going to get. It can have 1 user for the first week or a billion users in one day. The entire team has been working hard on making sure that do everything we can in order to get those billion users, and most importantly we are ready to scale at any given moment.
My hopes with StoryPlace are that it becomes a leader of empathy in the world. Hopefully other industries will follow and people will be able to appreciate the power of empathy and storytelling. I would love for StoryPlace to eventually expand into more than just an app, a community, a festival, a book, a non-profit… who knows! The possibilities are endless.
Q: Do you have any local LA or SoCal spots that inspire you in your work?
I like to explore SoCal any chance I get and every time I do so I find new places that inspire me. What inspires me the most is meeting someone with a great story, and there are many of those in California!
I recently stumbled upon a small hotel called Moonlight Inn, which is in Moonlight beach. My boyfriend and I were driving and started getting tired so we decided to find a place to spend the night. Never did we imagine that this place would be an absolute oasis. It is a "WELL" hotel, which we learned meant that everything about it, from the design to the service, was tailored to promote wellbeing. This is just one example of all the incredible places I have found in SoCal. Every place you go has a story as well, its just a matter of listening.
Q: Anything else you want Angelenos to know about you or your company?
I'm always happy to hear stories and eager to discover new places! Contact me through my social media @ivanamaria and tell me your stories. More importantly, if you have a story to tell (which I know you do), download our app and StoryPlaceIT!