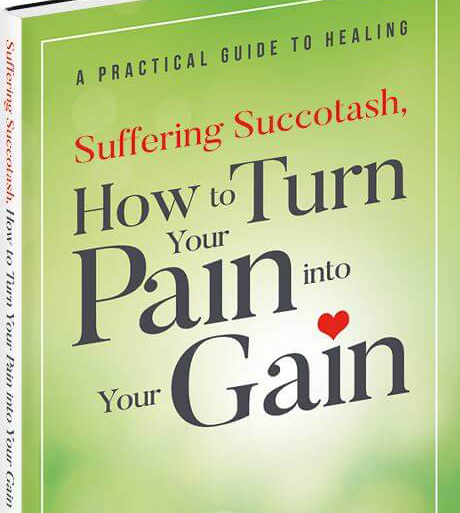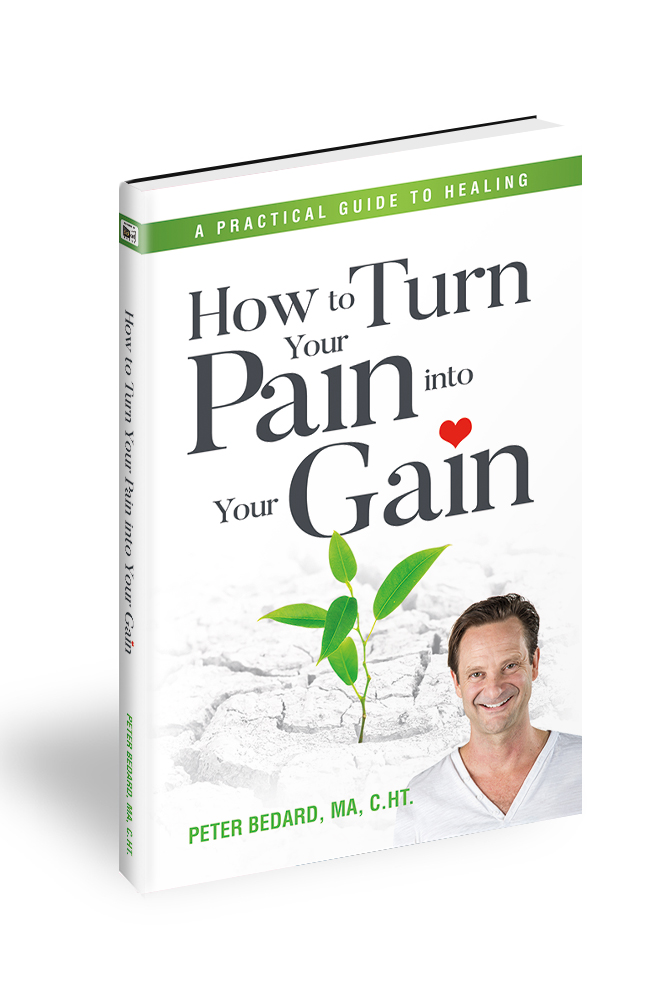 More and more the general public and even western doctors are realizing that all wounds have a physical AND mental and/or spiritual side to them. For example, the broken knee of a professional football player is only one part of the wound. For true healing to occur, the football player must address his panicked mind and his breaking heart. The same goes for depression and the growing pandemic of anxiety that seems to be consuming the industrialized world. Anxiety itself takes an enormous physical toll on the individual and those around them, including in their workplace, which costs corporations and individuals millions of dollars every year.
Local therapist and healer, Peter Bedard, MA, C.Ht., is set to publish his new book, How to Turn Your Pain into Your Gain, A Simple Guide to Healing. This straight forward, easy to read book will show caretakers how to live more in the present; cancer "thrivers" how to address the deeper causation of their illness; addicts how to be more tuned in to their recovery, and show everyone how to gain from the pain that they experience.
Bedard's book, coming late 2019, will reveal practical strategies for creating profound wellness. From addiction, to cancer, to healing obsessive patterns, internalized anger, and everything in between, how we think, what we feel, and the spiritual state of our hearts can create wellness or bring us to utter despair. This non-religious, practical, and heart centered approach to healing can supply you the tools you need to journey from suffering to satisfaction – to allow you to  gain insight and grow from your pain.
A limited number of FREE copies of How to Turn Your Pain into Your Gain, A Simple Guide to Healing are available upon release. To get on the waiting list, interested individuals should go to www.ConvergenceHealing.com and sign up to Peter's email list. Be sure to write "FREE BOOK" in the comments section! You can unsubscribe at any time!
I healed myself of all kinds of things the doctors told me could never be healed…and so can you!
– Peter Bedard, MA, C.Ht.
Peter Bedard, MA, C.Ht.
After a near-death experience, Peter Bedard was faced with the greatest challenge of all: Living a life in severe physical, emotional, and spiritual pain. The former dancer soon discovered that the anger and frustration he felt because of his injuries were not only keeping him in pain, but were waiting to teach him the greatest gifts of his life. Now, a celebrated author, consultant, international speaker, and healer, Peter helps thousands of people globally to live a life of full potential while integrating the lessons of pain into balanced living.
Peter has a private practice in Los Angeles, CA. He is a consultant at Stanford University, an international speaker, and the author of his previous book, "Convergence Healing, Healing Pain with Energetic Love" (Simon & Schuster, 2015) . You can find his podcast and several interviews at www.YouTube.com/ConvergenceHealing and his media page at www.PeterBedard.com.