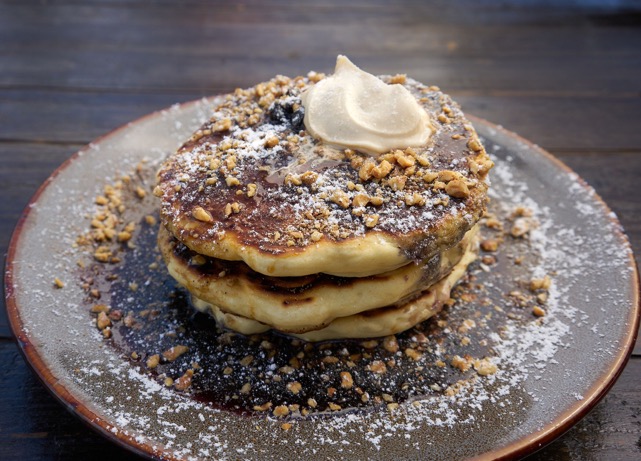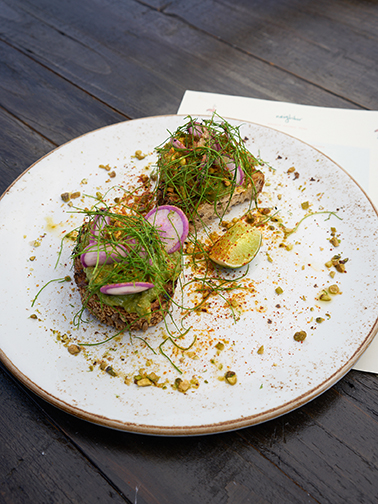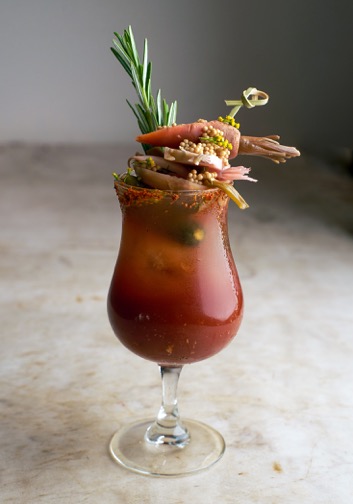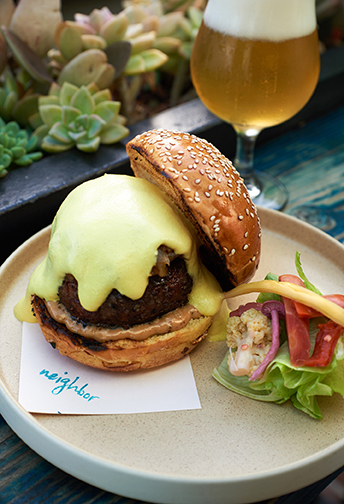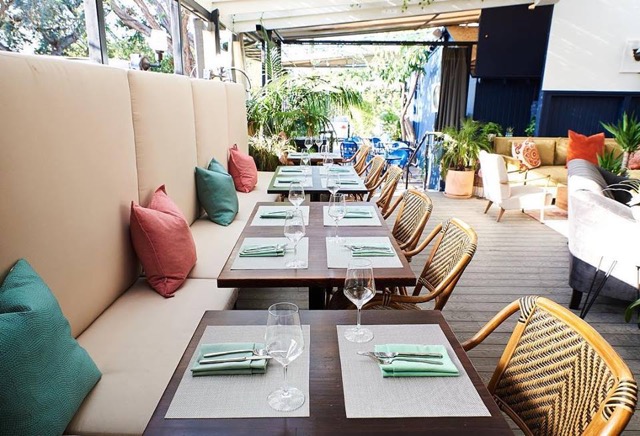 There is absolutely no shortage of brunch spots in Los Angeles, and why would there be? We're offered the best setting in the country to be able to enjoy this special weekend meal year-round. In the iconic beach neighborhood that is Venice, CA, we have the eclectic Abbott Kinney district, home to various restaurants, shops, bars and the like all encompassing L.A.'s unique experience. The pleasantly nestled Neighbor LA made sure to hold its own in the brunch offerings of L.A. by introducing a new menu that is sure to please foodies and weekend lush aficionados like myself well into the rest of the summer.
      Neighbor is a cozy garden bistro and cocktail bar nestled on one of LA's busiest streets, Abbot Kinney Blvd. Fashioned from an old house on Venice Beach's main drag, Neighbor is a fresh and charming social space, featuring a best in class coffee bar, cocktail program and a market fresh menu by Chef Joshua Luce.
Stepping into the warm and welcoming front lounge from the small brick stoop, guests are invited to choose their own adventure: settle in with a coffee, pull up one of the 20 seats at the marble cocktail bar, lean back in the garden lounge, or sit for a romantic dinner in the open air, backyard bistro. Neighbor's pastel walls and eclectic furnishings invite guests to enjoy good company in a cozy and cheerful atmosphere.
     The new menu includes items like "Uncle J's Fried Chicken" with cornbread, honey, & jalapeno or the California Avocado with seeded toast, pistachio, lime, radish, & chive blossom. Drink items include the Strawberry Rosemary Margarita made with tequila, lime, & agave, and The Baja made with tequila, stone fruit, basil, lime, & chili.
Make sure to check out these and all of the other brunch items at
Neighbor LA
at 1031 Abbot Kinney Blvd, Venice, CA, now serving Brunch, Lunch, Dinner, and Happy Hour.