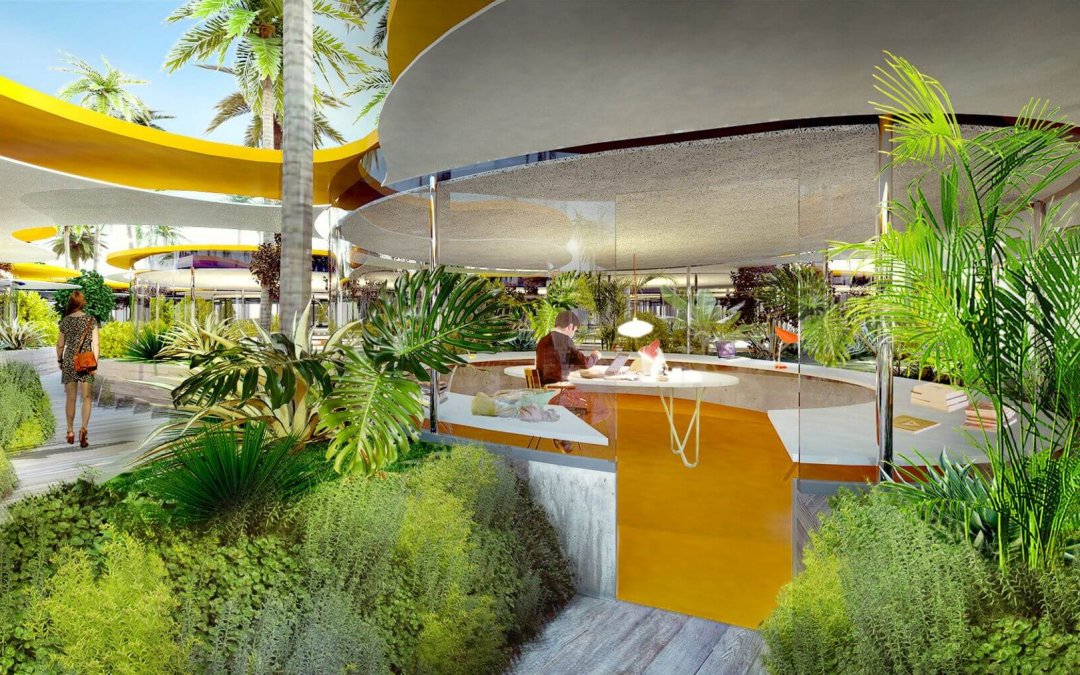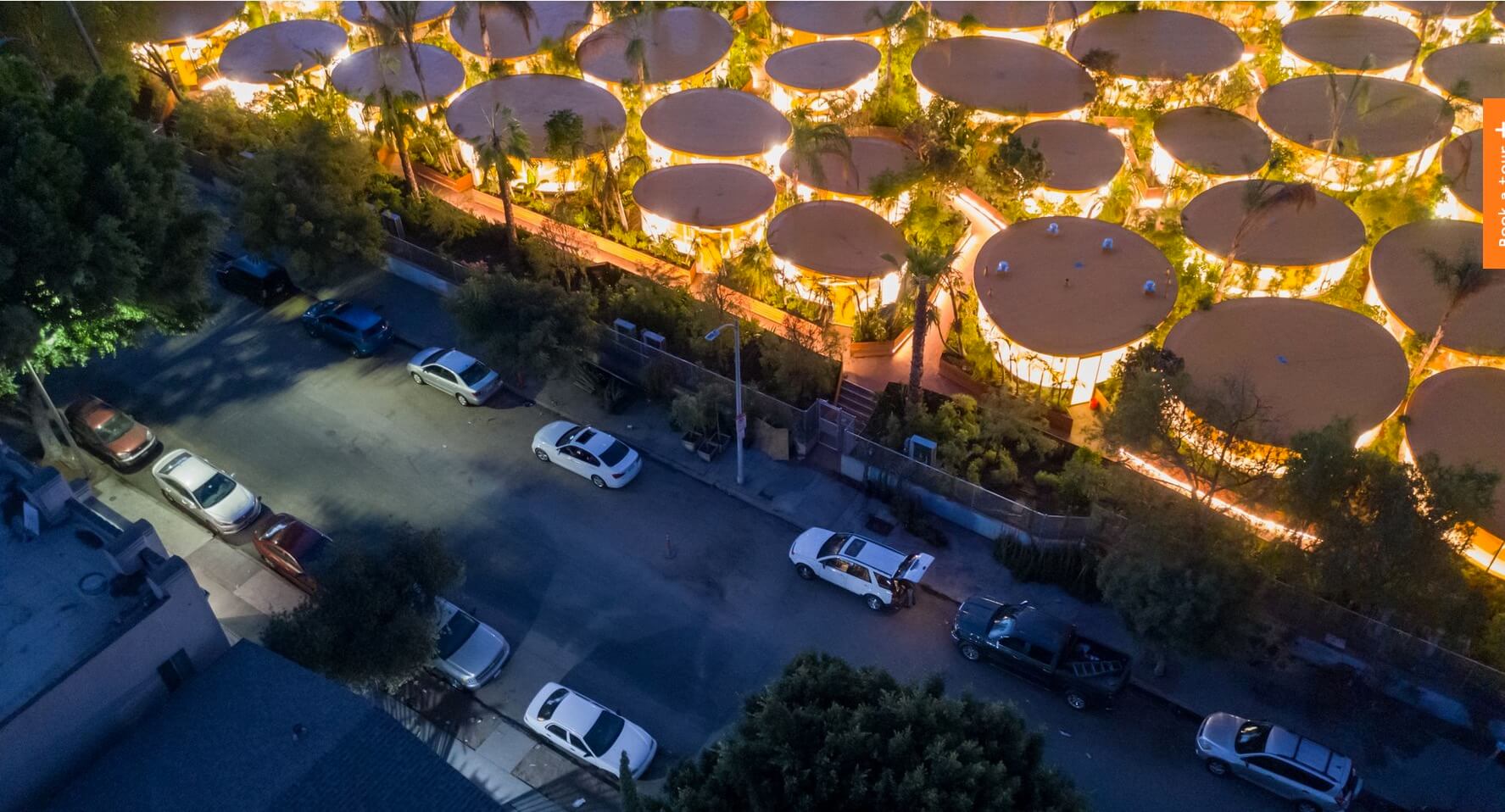 The area of East Hollywood where the current Target is being built, very slowly, has a new neighbor. At night, driving by St. Andrews Place, one imagines a new mid-century modern hotel has moved in, what with the amber lighting and modern hanging lamps, its look like something that might be found in Palm Springs, not between Western Avenue and St. Andrews Place. It is so new that Google maps has not registered it. It opened last Monday, and it's called Second Home. No, it is not for senior citizens, thought they are certainly welcome. Second Home is the newest "workspace" to slip into the vast SoCal terrain. Like Soho House, Neuehouse, Second Home caters to a sophisticated clientele in search of space, light, and working conditions that bring creative types together. Created by London-based co-founders and co-CEOs Sam Aldenton and Rohan Silva, Second Home is the new campus was designed by Madrid-based architecture firm Selgascano, with Downtown LA-based Omgivning acting as executive architect for the project. A lush landscape of light, 60 circular acrylic pods and foliage, it is simply, surprising that this somewhat off-beat neighborhood should house anything so glamourous. Second home hollywood will be home to 250 organizations and will feature: a branch of second home's bookshop libreria, a 200-person auditorium, post-production facilities, a restaurant, outdoor terraces, and meeting and event spaces.
AND ON THURSDAY, SPETEMBER 19TH
Antoni is the food and wine guru on Netflix's Emmy Award-winning sensation Queer Eye, and his passion for food is completely irresistible. A television personality, chef, model, and now cookbook author, Antoni is a man of many talents and even more fascinating stories.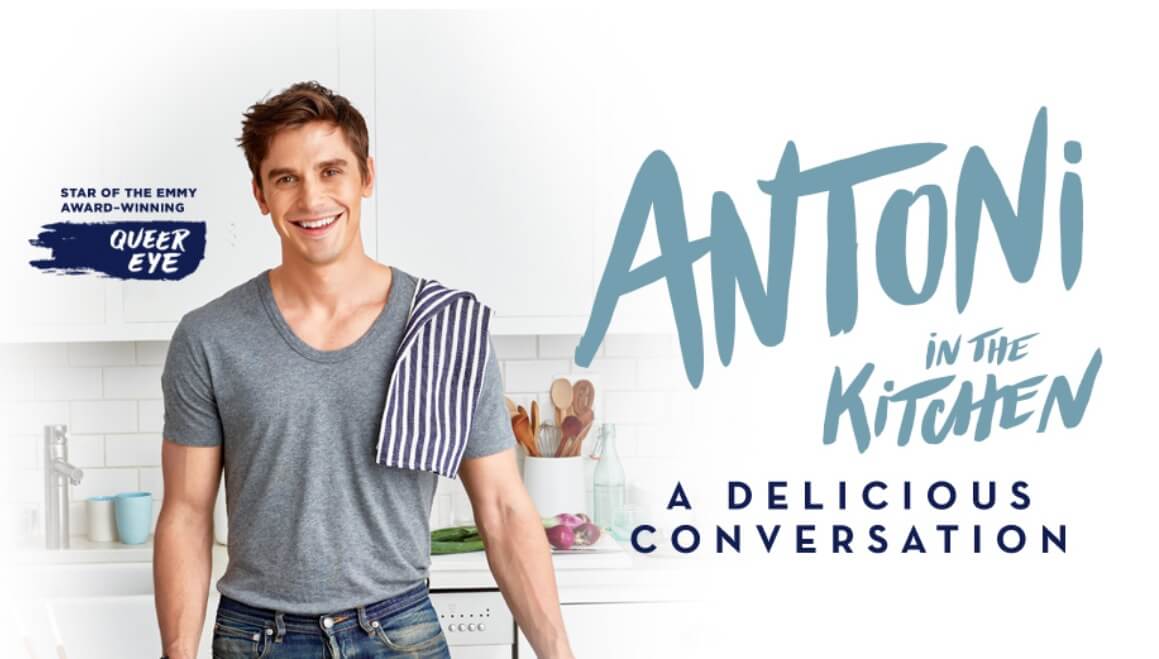 During this evening event, guests will get to meet Antoni and taste recipes from his new cookbook, Antoni in the Kitchen (published by HMH Books, on sale September 9).
Antoni in the Kitchen brings together Antoni's trademark inclusive and accessible attitude to food with one hundred of his all-time favorite recipes.
This cookbook celebrates Antoni's love for fresh, casual, and healthy cooking, and the occasional indulgent feast, and inspires both newbies and knowledgeable cooks to get back into the kitchen.
The ticket price includes a copy of the cookbook Antoni in the Kitchen and food inspired by his recipes.