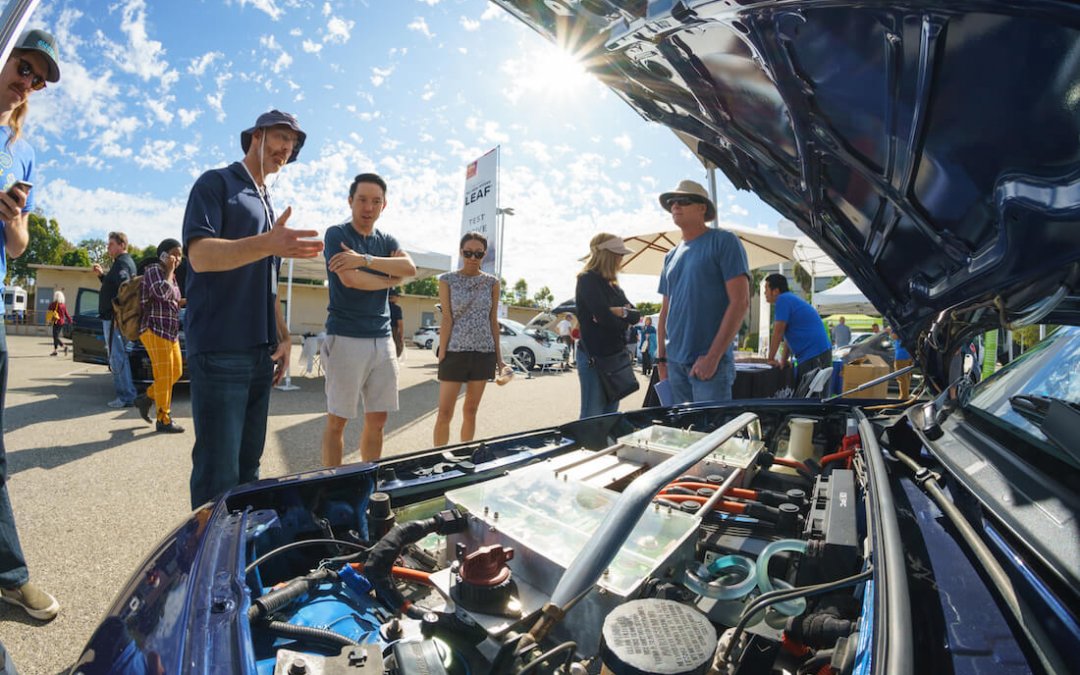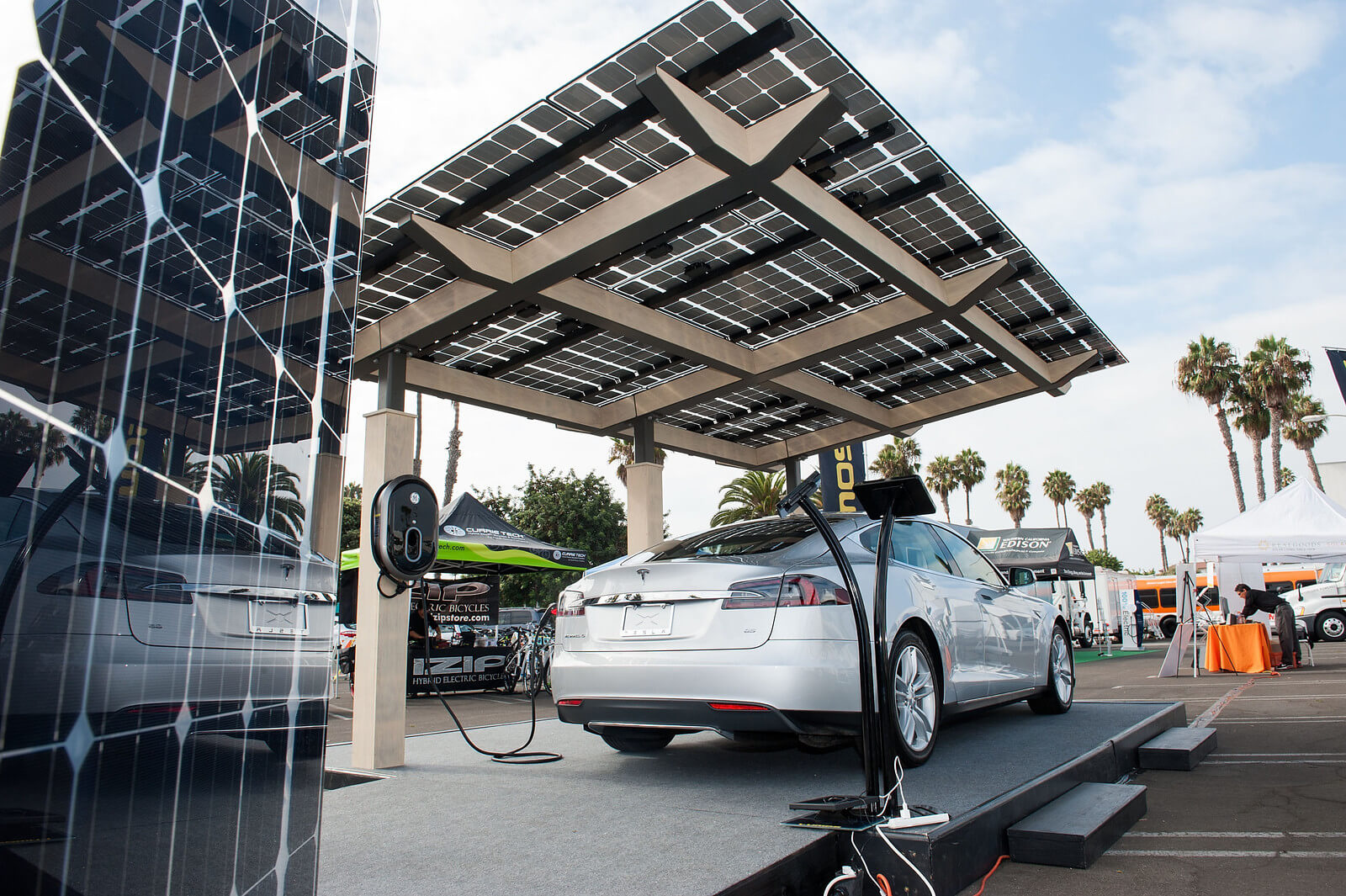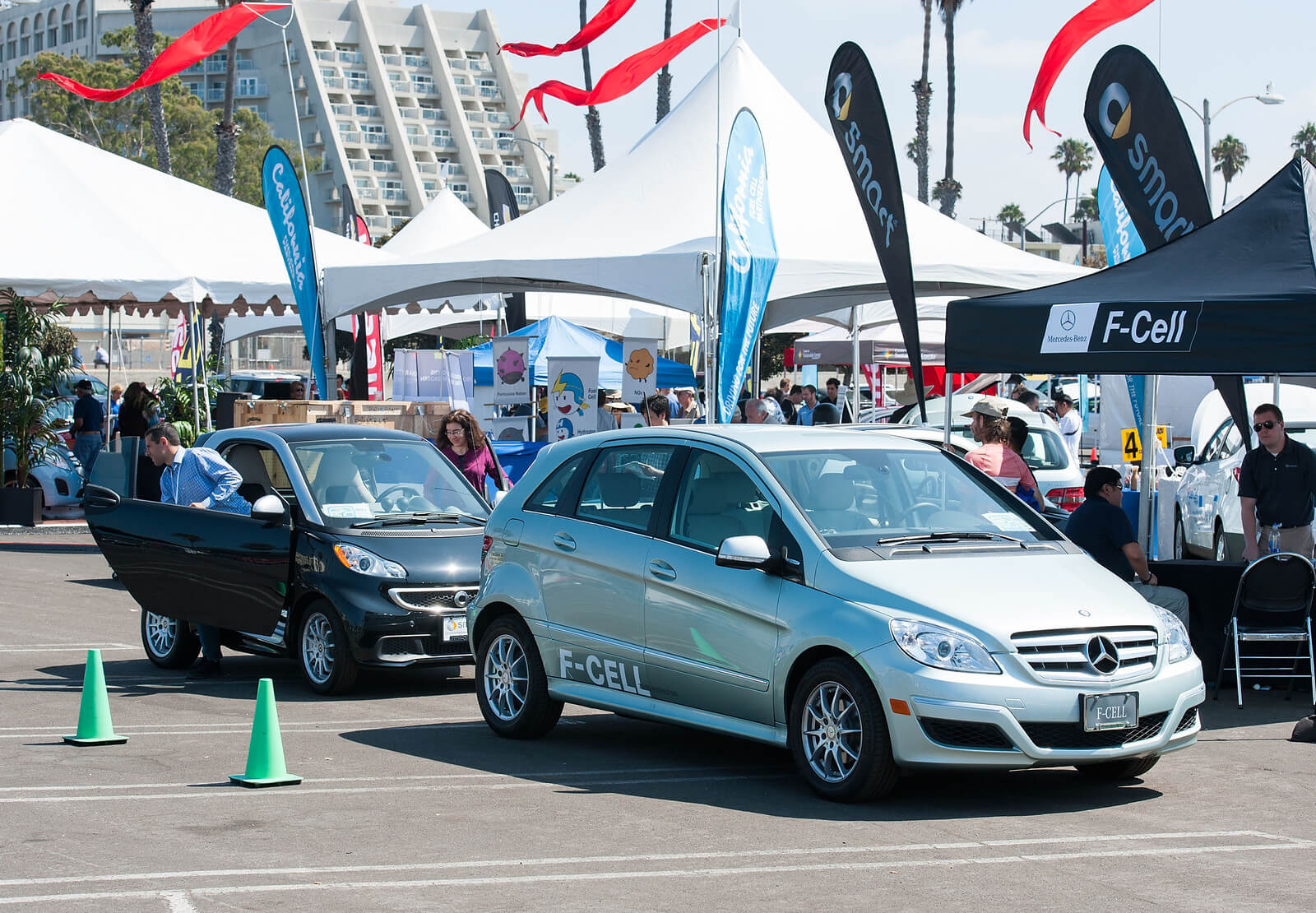 AltCar is the only event in the United States that gathers every single model of alternative technology (light-duty) vehicle available in one location and lets you enjoy a free test drive. A transportation show dedicated to alternative fuel vehicles, AltCar doesn't just host exhibits of clean cars, they've been responsible for more direct alternative technology vehicle sales to both fleets, and the general public, than any other event in the state. Given that 52% of all Zero Emission Vehicle (ZEV) purchases are in California, the Altcar events are critical to keep building momentum and to promote mass awareness.
This past weekend, AltCar Santa Monica did just that by helping the general public discover all of the existing alternatives to the way we use energy and transportation. Hundreds of citizens came to test drive vehicles and speak with product specialists about the latest EV technology on the market.  "The AltCar and Electrification Expo is the leading venue for getting the public excited and energized about transitioning our community to carbon-neutrality, both in terms of zero-emission vehicles and buildings," said Drew Johnstone, Sustainability Analyst for the City of Santa Monica. "AltCar is a strategic partner for the City of Santa Monica and helps push the needle forward in the City's commitment to decarbonizing transportation and infrastructure."
Tesla was, of course, a popular exhibitor and guests had the opportunity to test drive the Model 3, Model S and Model X. Tesla product specialists also discussed the Model Y, a crossover vehicle set to debut in 2020. I'm excited for that.
The Toyota Mirai Fuel Cell was another popular test drive vehicle, with many guests claiming to have never driven a fuel cell EV before. If you don't know what a fuel cell EV is, you're not alone. Click
here
for a good explanation from the
Union of Concerned Scientists. 
After completing a test drive, Toyota offered guests the chance to build their own sustainability kit with eco-friendly and reusable items including a metal straw, produce bags, reusable ziplock bags, bamboo cutlery, and a cloth napkin.
A panel entitled "EV 101" overflowed with guests interested in switching to an EV. The panel explored the charging options on the market, installation costs and benefits, and rebates available for Santa Monica and Angelenos.
For those interested in not just clean cars but clean homes too, the "Building Electrification for the Home" panel focused on building (and retrofitting) homes to be zero-carbon and to minimize harmful indoor air pollutants.
The Altcar Exhibitors included:
Tesla
Nissan
Toyota
Honda
Prius Prime
Toyota Santa Monica
VW Santa Monica
Zero SR/F
1992 Mazda Miata EV Conversion
AQMD
Clean Vehicle Rebate Project
Center for Sustainable Energy
Citizens' Climate Lobby
Santa Monica College
Southern California Edison
The Test-Drive Vehicles included:
Tesla Model 3
Tesla Model S
Tesla Model X
Nissan Leaf
Toyota Fuel Cell
Toyota Prius Prime
VW e-Golf
The goal of Altcar is to motivate everyone to take action to support California's groundbreaking clean car policies that are driving national and global change.
And in case you don't know who the Union of Concerned Scientists are, they're a group of nearly 250 scientists, analysts, policy and communication experts dedicated to solving our planet's most pressing problems. They combine technical analysis and effective advocacy to create innovative, practical solutions for a healthy, safe, and sustainable future.
Yay for them, and yay for Altcar!