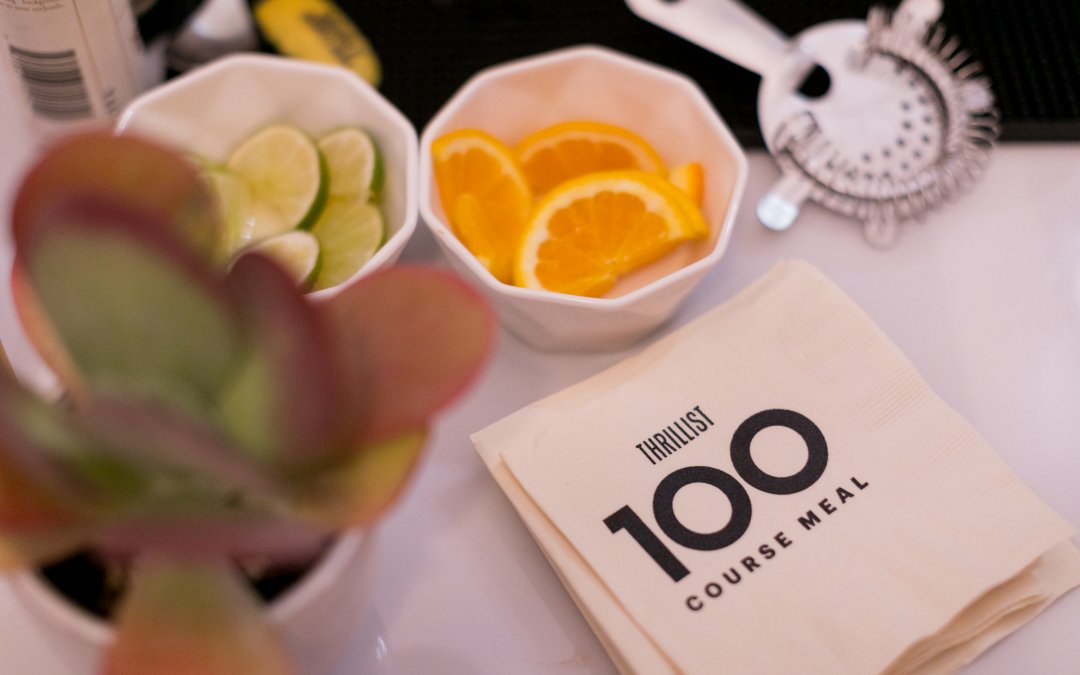 After days of high-stress preparation and rehearsals, it's officially a wrap on the highly immersive and theatrical culinary spectacle, 100 Course Meal. Created by Thrillist and Michael Cirino, of A Razor/A Shiny Knife, the event took over DTLA's Hudson Loft this past weekend, from December 6th-8th. If you didn't catch our Instagram story coverage, check out the photos, courtesy of Nicholas Gingold, and the extraordinary details from the event below.
Over the course of the three-day sold-out event, 800 plus guests came through the doors to experience the showdown. A total of 8,500 plates were served with dishes from such notable chefs as Akira Akuto and Nick Montgomery of Konbi, Burt Bakman of SLAB, Keith Corbin of Alta, Briana Valdez of Homestate and Bricia Lopez of Guelaguetza. 
800 tacos, 800 donuts, 800 sandwiches and 800 pieces of sushi were served and an on-site drone made more than 250 cocktails while a high-tech food laser personalized another more than 250 cocktails.
40 chefs were on-site for demos while guests rolled a total of 300 flour tortillas and enjoyed spirits and coffee tastings from such names as Lamill Coffee and Nosotros Tequila. 
The buzz-worthy event drew in such chef and celebrity talent as Roy Choi, Dan the Automator, The Bachelorette Season 9 contestant Robert Graham and Bachelor in Paradise contestant Taylor Nolan.