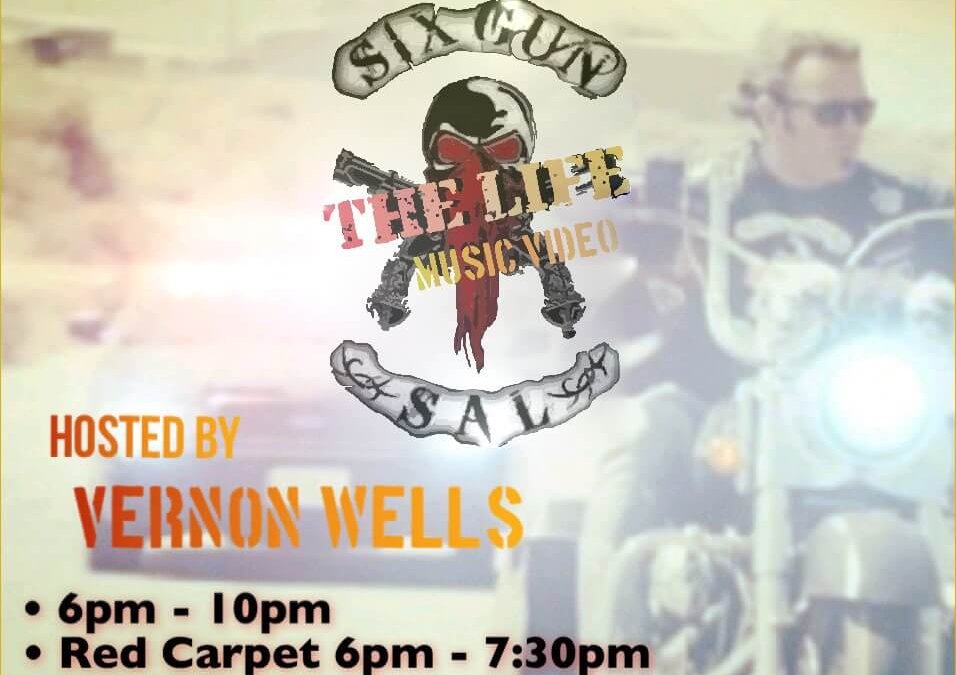 The next few days are shaping up to be an eventful Valentine's Day and President's Day weekend. In fact, Los Angeles' own Six Gun Sal is preparing to rock out with a live performance for the release of their new music video, "The Life," and recent new single "Take Me Home." Six Gun Sal's "The Life" music video will be shown at the event, and it's expected that many familiar faces will be present for the show.
The event will be hosted by Australian actor Vernon Wells, Timothy Eaton (TV Film Music Producer), with attendees like Frank Greenfield (Multi-Platinum, Grammy Nominated, Golden Globe and Dove Award Winner, Producer, Writer and Guitarist); Chad Johnson (Bachelor in Paradise); Kim Estes (EMMY Award Winning); Kelly Noc Mac (Food Network- Reality Star "American Worst Cook"); and Glenna Kamholz ("Andrea The Giant" AfterGlow Original Glowgirls – Wrestler) to name a few!
Six Gun Sal is a Los Angeles based 7-piece Classic & Southern Rock Band who recently signed with Sony/ The Orchard for their new single "Take Me Home." Six Gun Sal will move you with melodic emotional ballads, heartfelt lyrics that are relatable, and grungy rocked out powerhouse songs like Whiskey Mountain and The Life. In addition, the band will feature powerful lead guitars and funky bass riffs, and drum fills that will make you get up and move to the sounds. Six Gun Sal has shared the stage with bands such as LA Guns, Lynchmob, P.O.D. TRAPT, Junkyard, Great White and many more.
Band Members Include: Anthony Appello (Lead Vocal); Dusty Lang (Rhythm Guitar), Joey "Jo Jo" Durant (Drummer), Matt G (Bassist), Ed Fierro (Lead Guitar) and Mia Dunn (Backing Vocals).
The event is this Sunday, February 16, 2020, from 6 pm – 10 pm at Boardner's By La Belle.
Address: 1652 N. Cherokee Avenue, Los Angeles, CA 90028
You can check out Six Gun Sal's Music Videos, "Mama Said" here.