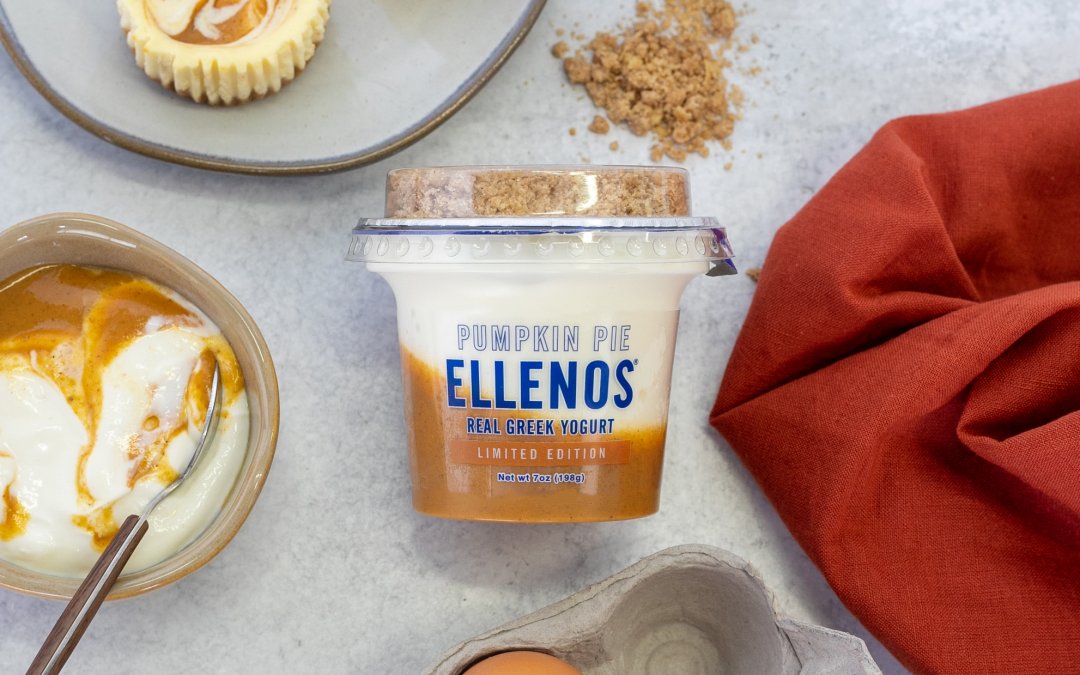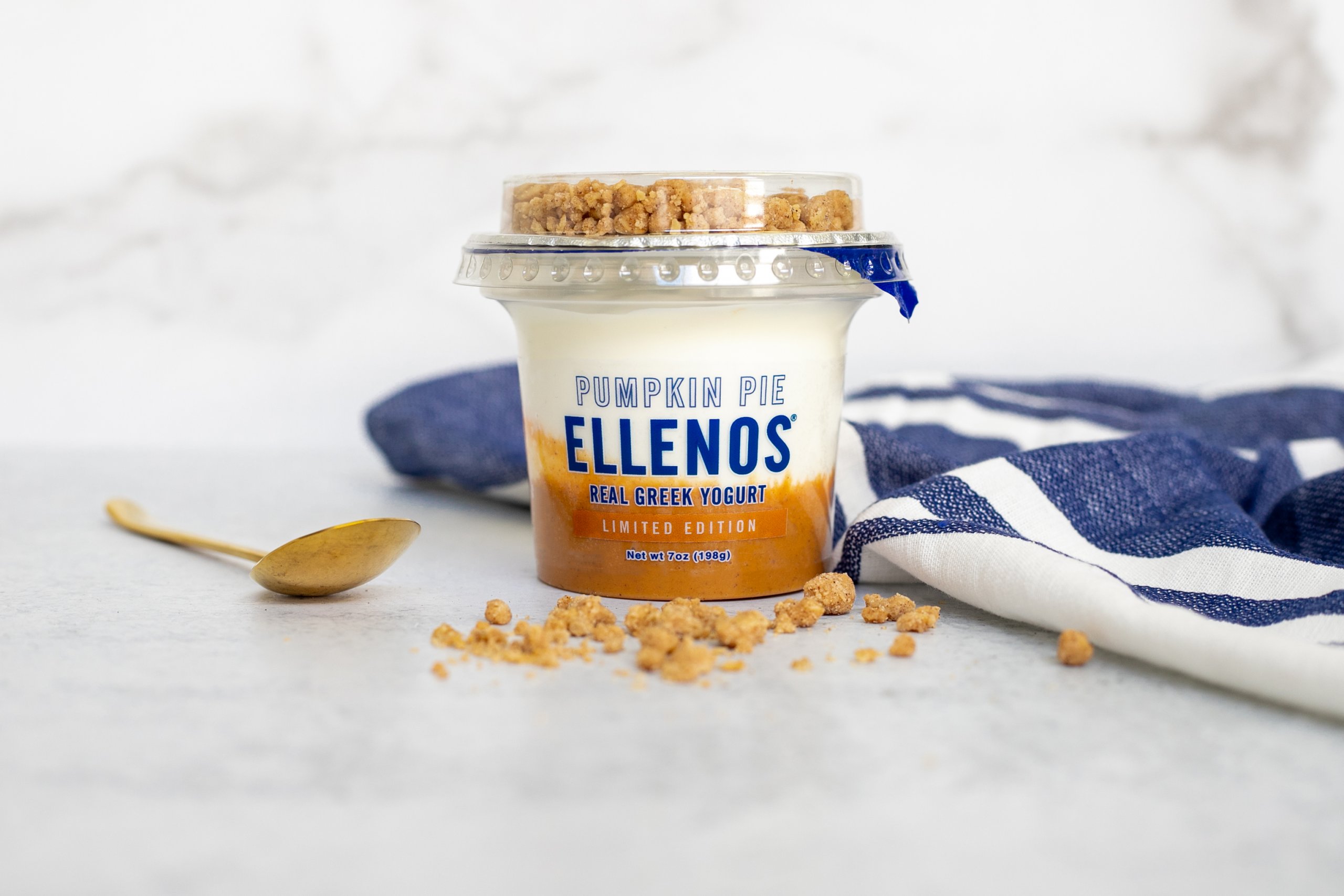 Meet Ellenos: Family-Owned Greek Yogurt 
How do you feel about yogurts? Some people may think it's just another "health-conscious" snack. Others don't even give the thought the time of day. Well, fortunately for anyone who thinks that way (or otherwise), Ellenos Greek Yogurt is here to set the record straight. We had the incredible opportunity to learn more about the family-owned business, try some of their exquisite flavors, and have a Q&A session with one of its co-founders, Constantinos (Con) Apostolopoulos.
Before we jump into the Q&A, it's important to understand the critical differentiating factors when it comes to Ellenos. This isn't just any old yogurt company. What was once just a family practice and passion, blossomed into a beloved business rivaling that of frozen yogurt shops — and even ice cream brands around the world. Ellenos provides a one-of-a-kind experience with a yogurt bar located in Seattle, and packaged versions of that experience sold in stores across the United States.
Ellenos blessed us with a selection of their yogurt flavors neatly sorted in their stylish insulated canvas tote. (Yes, ice cream is indeed jealous.) Among the flavors were Mango, Lemon Curd, Marionberry, Passionfruit, Plain — and their latest seasonal feature — Pumpkin Pie! As people who once thought of yogurt as "just yogurt," we were pleasantly surprised and blown away by not just the fruitful additions to each cup, but the yogurt itself. Who knew yogurt could be so complex? Ellenos schooled us, as we tasted their family recipe for succulence: a perfectly balanced creation of sweetness, tartness, and freshness we didn't expect. While Plain was great for savoring the purity of the yogurt, we had to drizzle a little honey over it, just to say we tried one other great combination — and great it was. While it is incredibly difficult to choose a favorite, we strongly recommend Passionfruit, Pumpkin Pie, and Mango for a traversal of tastebud capabilities.
A Few Favorites 
There's nothing quite like the freshness of the purees, as if they were just added right before trying a spoonful of yogurt. Pumpkin Pie was accompanied by a lid full of cookie crumbles to sprinkle on top, which set the stage for the Fall favorite. The cinnamon-y crunch paired well with the tart profile of the yogurt, and the pumpkin pie puree was like receiving a prize within a prize! Pumpkin Pie has already prepped us for the holidays, and it's only September.
Passionfruit is sweet, tart, and full of texture with its fragile seeds. Pair that with Ellenos' full package of yogurt, and you've got a star! This is probably how it feels to have candy-topped ice cream, but so much better for you.  We couldn't get enough of the satisfying crunch from seeds hidden beneath the creamy blanket of yogurt.
Finally, Mango — which was our very first taste of what Ellenos can deliver. One spoon was all it took to make us swoon. While it seemed there just couldn't be enough room to highlight both the yogurt and the tropical fruit puree, somehow, Ellenos managed to pull it off. Sweet + Tart + Zing = Happiness.
With those flavor profiles established, below you can learn even more about Ellenos, its founders, special partnerships they have planned in Southern California, and what goes into their yogurt. (Hint: It's 100% LOVE.) Read on to become a fan, and give them a try to become a forever customer, like us.
Q & A With Ellenos Co-Founder, Constantinos Apostolopoulos 
Q: Hi Con! Please tell us about yourself. What is your role at Ellenos, and how long have you worked with the company?
A: My name is Con Apostolopoulos and I am one of the co-founders of Ellenos, alongside my son, Alex Apostolopoulos, and business partners Bob and Yvonne Klein. Day-to-day I handle R&D and creation of our extraordinary yogurt. Through happenstance, my path crossed with Bob and Yvonne which propelled me to move from Australia and later, we founded Ellenos and opened our Pike Place Market fresh scooped yogurt bar in 2013, to bring my long-standing Greek family yogurt recipe to the U.S. Since then we have expanded distribution into natural and specialty grocery stores, where Ellenos has quickly become the one of the fastest-selling yogurts in the category. Our handmade Greek recipe is carefully hand strained and blended over a proprietary five-day process and uses a signature blend of yogurt cultures that has been a closely held family secret for generations. Topped with our house-made fresh fruit purees and indulgent compotes, Ellenos' incredible taste is changing the that yogurt is "just for breakfast."

Q: What strikes you as one of the most notable aspects of Ellenos, and its team?
A: Our brand cares deeply about the quality of food we are providing consumers and Ellenos' line is a direct result of the rich community and family we have built. We utilize a unique five-day process with only real, hand-picked and high-quality ingredients to create yogurts that have an unparalleled flavor making our fan base say "WOW" after the first spoonful. Our values here at Ellenos are marked by treating everyone like family, going the extra mile and ultimately growing together. This sense of family tradition and community is deeply embedded into our everyday labor and has highly contributed to our success.  Oh yeah, and we all really love making and eating food. 
Q: What is Ellenos' story? Can you tell us how this company came to be, and how long it's been around?

A: Our story starts before there was ever an Ellenos company – it begins with our founder, Yvonne Klein, flying to Australia as a flight attendant in 1999 and falling in love with our yogurt at our yogurt bars. Fast forward 20+ years and we have built a cult following in the Pac Northwest and are now selling our handcrafted yogurt in 30+ states.
Q: Your team's Field Marketing Manager, Lisa, told us that some fun community partnerships were in the works. What are they?

A: At the beginning of the pandemic, our team partnered with Dine One-One and Boys and Girls Club of Los Angeles to donate yogurt to frontline workers and local families. As the pandemic continued past March, we wanted to expand our donation efforts to support local restaurants and cafes and did so by stopping by and handing out complimentary yogurt to nearly 100 restaurants between Los Angeles and San Diego. As we knew how difficult these moments were and still are for the hospitality industry, our team has been providing additional yogurt as a way for these restaurants to surprise their customers and thank them for their support in these burdensome times. Most recently, we have partnered with Found Coffee to provide our yogurt treats to customers as they head back to school. Our goal here is to continue to support local businesses and bring joy to the community of Southern California whether that be in any small or large scale act, we are happy to lend a helping hand. So far, we've donated around 3,000 cups of Ellenos and look forward to additional donations we have planned for the year.  
With fall on the horizon, we are thrilled to be partnering with Mr. Jack O' Lanterns Pumpkin's to host pop-up events throughout the month of October. Not only did we think this was a cheerful way to help celebrate the launch of Pumpkin Pie but we also wanted to bring a special atmosphere to the community and help others get excited about the new season. 

Q: How do you define Ellenos? Breakfast, snack, dessert, or all of the above? From our experience, there were times when we felt so guilty eating it for breakfast!

A: In Australia, yogurt is meant to be enjoyed at all times of the day – I was truly struck when coming to America for the first time that yogurt was strictly a breakfast food. At Ellenos, we are looking to shift perceptions of yogurt use occasions. We have witnessed first-hand that our fans are enjoying our yogurt for breakfast, as a snack, as an afternoon pick-me-up, as a dessert and more. 
Q: Without giving too much away, what is the process for making this amazingly special yogurt?

A: Our secret is that our yogurt is really pretty straight forward; it's made with a lot of care and love. We really run our company on the philosophy, one I was raised on in a Greek household, that food made with care and craft, and lots of love just tastes better. We also start off with only the freshest ingredients and source all of our fresh milk from a single, family-owned farm and dairy. Our unique five-day process includes slow heating and cooling and natural straining methods and pair it with carefully selected, properly sourced mix-in like a fresh marionberry compote or house-made lemon curd, our our made from scratch pumpkin pie filling.
Q: I read that Ellenos has a yogurt bar located in Seattle, and got so jealous when I saw the pictures! Did the yogurt bar come first, then the packaged yogurt later? If so, is this what inspired the flavors?


A: We opened our storefront at Pike Place Market in 2013 in the corner of my business partners produce stand. The best yogurt pared with fresh fruit purées became our thing. Our fan base has then grown exponentially and we knew it was time to expand that love of our scoop shop across the nation with our distribution plans. We got into the package yogurt space around 2015 and have now come to be one of the fastest-growing yogurts in the category. The yogurt you find now in a cup across the country is identical to what we sell at the market still, but now a trip here to Seattle isn't required to get it.
Q: We loved all of the flavors we tried, but Pumpkin Pie, Mango and Passionfruit were unbelievable — as if the fruits (and a pie) had just been cut and poured into the cup. The process of making the yogurt is one thing, but what about the fruit?! How do you select these ingredients, and what is the process that makes them so easily enjoyable with the yogurt?


A: You wouldn't believe how much work goes into sourcing the best fruits. We source our fruit and toppings seasonally and locally by working with like-minded farmers and purveyors who share our love for vibrant, fresh, REAL flavors. Ultimately, the unique touch to our real Greek yogurt is our little secret. It's a distinct, family blend of probiotic cultures we've nurtured over years and years of small-batch yogurt making at home. Plus all that love.

Q: What does Ellenos dream to accomplish in the next 10 years? Are more yogurt bar locations planned?


A: We have a big future ahead of us at Ellenos and as a young company, we're looking for every opportunity to grow and share our incredible product with more people. Growth is #1 on our minds and we look forward to bringing our fan-favorite product to more people and expanding the strong community we have built in the Pacific Northwest. We'd really like to take our obsession of incredible food across the country.
Q: How about the flavors? Ellenos has a diverse selection and taste that ice cream only dreams of. Are there plans to expand the flavor options even further?
A: You should see our test kitchen. Sometimes I feel all we do all day is taste amazing food. My team always tells me to slow down, but there are just so many incredible pairings. Definitely stay tuned for some incredible limited edition flavors. 
Q: Quick! Which is your favorite flavor?!

A: Passion fruit with fresh cut banana. 
Q: There is one rule that  Lisa informed us of when it comes to eating Ellenos yogurt. Care to fill in our readers on what that rule is, and why they should follow it?
A: Don't stir it! As great as the purees are, we want you to taste the yogurt. I recommend a bit of purée and a bit of yogurt on the spoon so you taste all the different complex flavors.