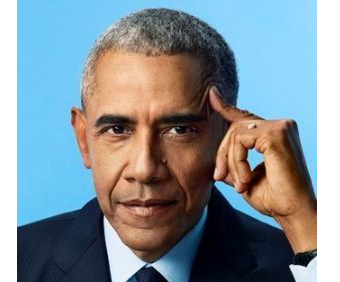 PEN America stands at the intersection of literature and human rights to protect free expression in the United States and worldwide. PEN America champions the freedom to write, recognizing the power of the word to transform the world. Their mission is to unite writers and their allies to celebrate creative expression and defend the liberties that make it possible. Show your support by attending the PEN America Virtual Gala on Dec 8th and offering a donation. This promises to be a profound and power-packed event!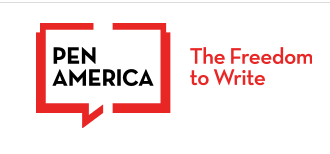 This year, the PEN America Gala will merge their annual New York Literary Gala and Los Angeles LitFest Gala into one national, virtual celebration on December 8. This digital program will be a crucial moment for the PEN community to stand together in recognition of the deserving honorees and to fortify PEN's mission at a time of extraordinary needs and demands. The fight for creative expression is so important, now more than ever and PEN hopes you can join for a unique, one-night-only event to toast to human rights and the power of words.
Featuring Patti Smith, Darnella Frazier, Marie Yovanovitch, Frank Bennack Jr., Spike Lee, Bono, Emma Thompson, Madeleine Albright, and JUST ANNOUNCED: former U.S. President Barack Obama. All registrants receive a free Audible credit.

Tuesday, December 8, 2020
6:30pm ET / 3:30pm PT: VIP Virtual Reception
7:00pm–8:00pm ET / 4:00pm–5:00pm PT: Gala Livestream  
Register for the 2020 PEN America Virtual Gala
As part of this year's virtual celebration, former U.S. President Barack Obama will receive PEN America's Voice of Influence Award and sit down for an author-to-author interview with Ron Chernow.
100% of every dollar raised goes directly to support PEN America's mission: to celebrate free expression and defend the liberties that make it possible.
Madeleine Albright                                       Joan Baez
Bono                                                            Ron Chernow
       
Steven J. Corwin                                        Spike Lee
Soledad O'Brien                                          Steve Swartz
Emma Thompson
                                                 Host
Franklin Leonard
Film executive, founder of The Black List, and PEN America Trustee
Sponsors
GOLD
Penguin Random House • Frank A. Bennack Jr
AWARD UNDERWRITERS
Audible, Inc. • Pamela and Peter Barbey • Lawrence B. and Elyse Benenson
LEADERSHIP
Roxanne Donovan and Tom Scarangello • Facebook • Elizabeth Hemmerdinger and Alix L.L. Ritchie • Margaret Munzer Loeb • The Muriel Pollia Foundation • Anya Salama and Albert I. Salama • Andrew Solomon and John Habich Solomon
BENEFACTOR
Colette and Daniel Bennett • Kimberly Blank • Jill Braufman and Daniel Nir • Murat and Beth Bugdaycay • Bridget Colman • John Chao • Discovery, Inc. • Embrey Family Foundation • Sarah, Sheree, and Jerry Friedman • Google • Hachette Book Group • Holly Peterson Foundation • Tracy Higgins and James Leitner • Zachary Karabell • Sean and Mary Kelly • Sandra Leong • Alexandra Munroe • Gwyneth Paltrow and Brad Falchuk • Arnold & Porter • Aidan Donnelley Rowley • Seedlings Foundation • Katrina vanden Heuvel • Suzy Wahba • Robie Harris • Marvin & Keri Putnam • Latham & Watkins
PATRON
Mila Atmos • Ted and Helen Boustrous • Amanda Bennett • Leslie Belzberg • Abigail E. Disney • Jeanmarie and William Fenrich • Patricia Fili-Krushel • Miranda Heller • Elizabeth R. Koch • Macmillan Publishers • The Marc Haas Foundation • Evangeline Morphos • The New Yorker • Katia and Christian Oberbeck • ReaderLink • Chip Rosenbloom • Simon & Schuster • Sydney and Stanley S. Shuman • WarnerMedia • Waterman Interests, LLC
FRIEND
Tom Healy and Fred P. Hochberg • Nancy Rubin • Scholastic, Inc. • TIME Magazine
Gala Committee Co-Chairs
Markus Dohle • Roxanne Donovan • Sean Kelly • Anya Salama • Jamie Wolf
Gala Committee
Dennis Abboud • Mila Atmos • Pamela and Peter Barbey • Elyse and Lawrence B. Benenson • Colette and Daniel Bennett • Kimberly Morgan Blank • Jennifer Finney Boylan • Beth Bugdaycay • Bridget Colman • Aidan Donnelley Rowley • Patricia Duff • Jeanmarie Fenrich • Sheree and Jerry Friedman • Judith Greenberg • Miranda Heller • Elizabeth Hemmerdinger • Tracy Higgins • Zachary Karabell • Cindi Leive • Sandra Leong • Margaret Munzer Loeb • Yvonne Marsh • Jay McInerney • Alexandra Munroe •
Claire Paull • Holly Peterson • Michael Pietsch • Marvin Putnam • Theresa Rebeck • Alix L.L. Ritchie • Andrew Solomon • Katrina vanden Heuvel • Suzy Wahba • Jamie Wolf