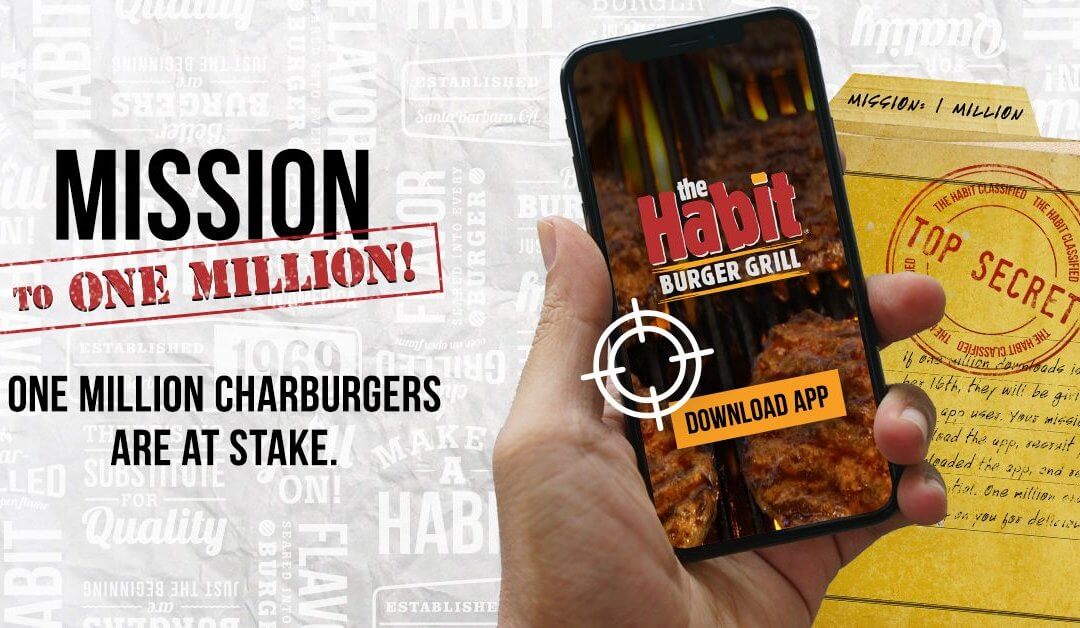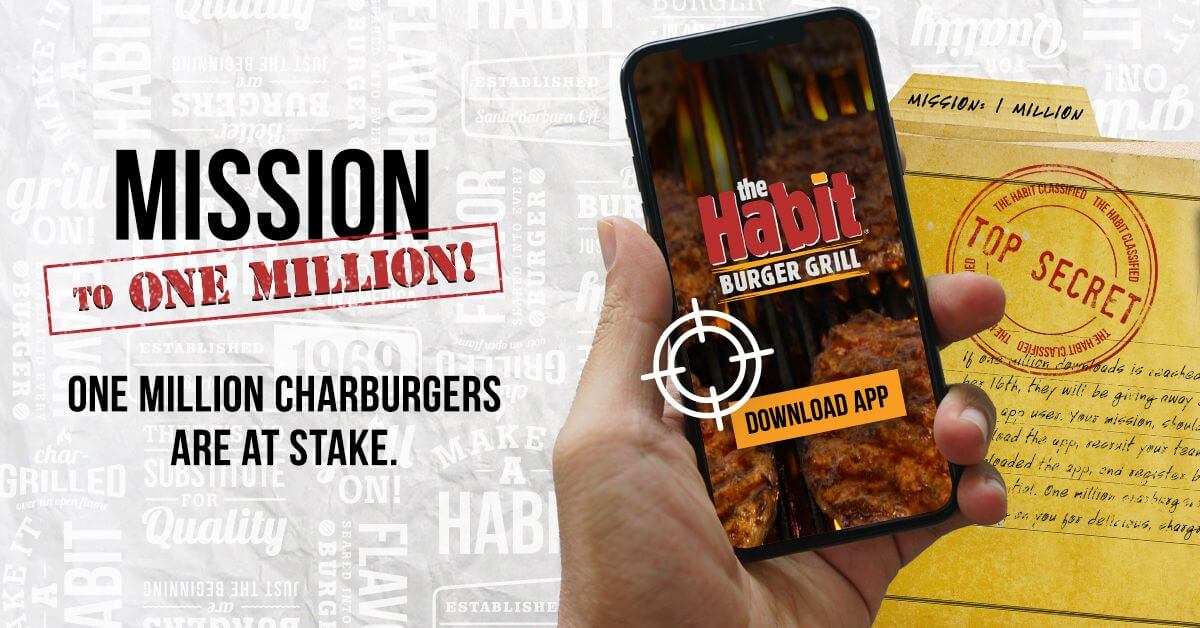 The Habit Burger Grill wants you (and everyone else you know, literally — everyone) to get a FREE Charburger with The Habit's most exciting challenge to date, and how you tell your friends, family, neighbors, or colleagues is entirely up to you!
The fan-favorite restaurant known as California's best-kept-secret, wants to give back to its devoted fans, by giving away 1 MILLION Charburgers to each mobile app user. The only "catch" is that the mobile app must hit 1 million downloads by
12 pm PST on December 16, 2020.
The good news? They're already more than halfway there! 
Additionally, beginning this Wednesday, November 18th, Habit Fans who download and register on the app now, will be able to get a free Charburger with purchase of a regular beverage INSTANTLY and then will be able to redeem another Charburger in December. It's a win-win: you get a Charburger now, and one for later (if the 1 Million Downloads goal is reached)!
In case you aren't familiar, the mouth-watering Charburger is made with 100% fresh ground beef, chargrilled over an open flame, and topped with cheese, caramelized onions, pickles, fresh tomato slices, crisp lettuce and mayo served on a toasted bun.
The Habit Mobile App is a virtual reflection of The Habit's renown service and exceptional hospitality, with its user-friendly interface and unparalleled level of convenience.
The clock is ticking! Download The Habit Mobile App today via
Apple
or
Google Play
, and don't forget to Tweet, stand on the sidewalk with a megaphone, or rent an airplane banner to get everyone you
know to enjoy chargrilled goodness for FREE.