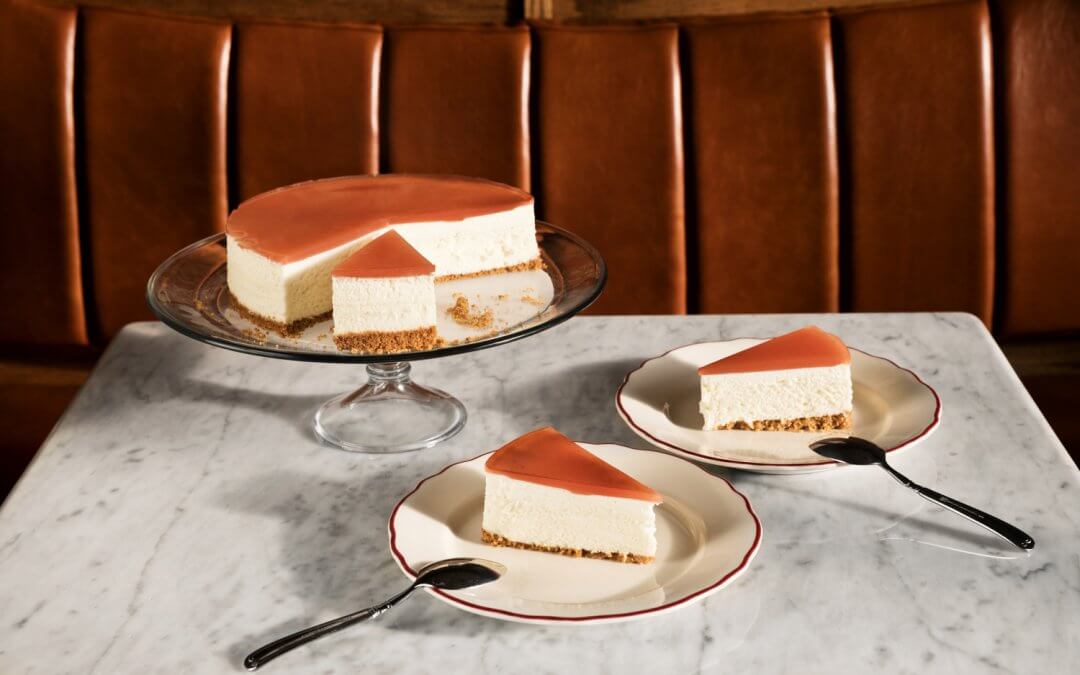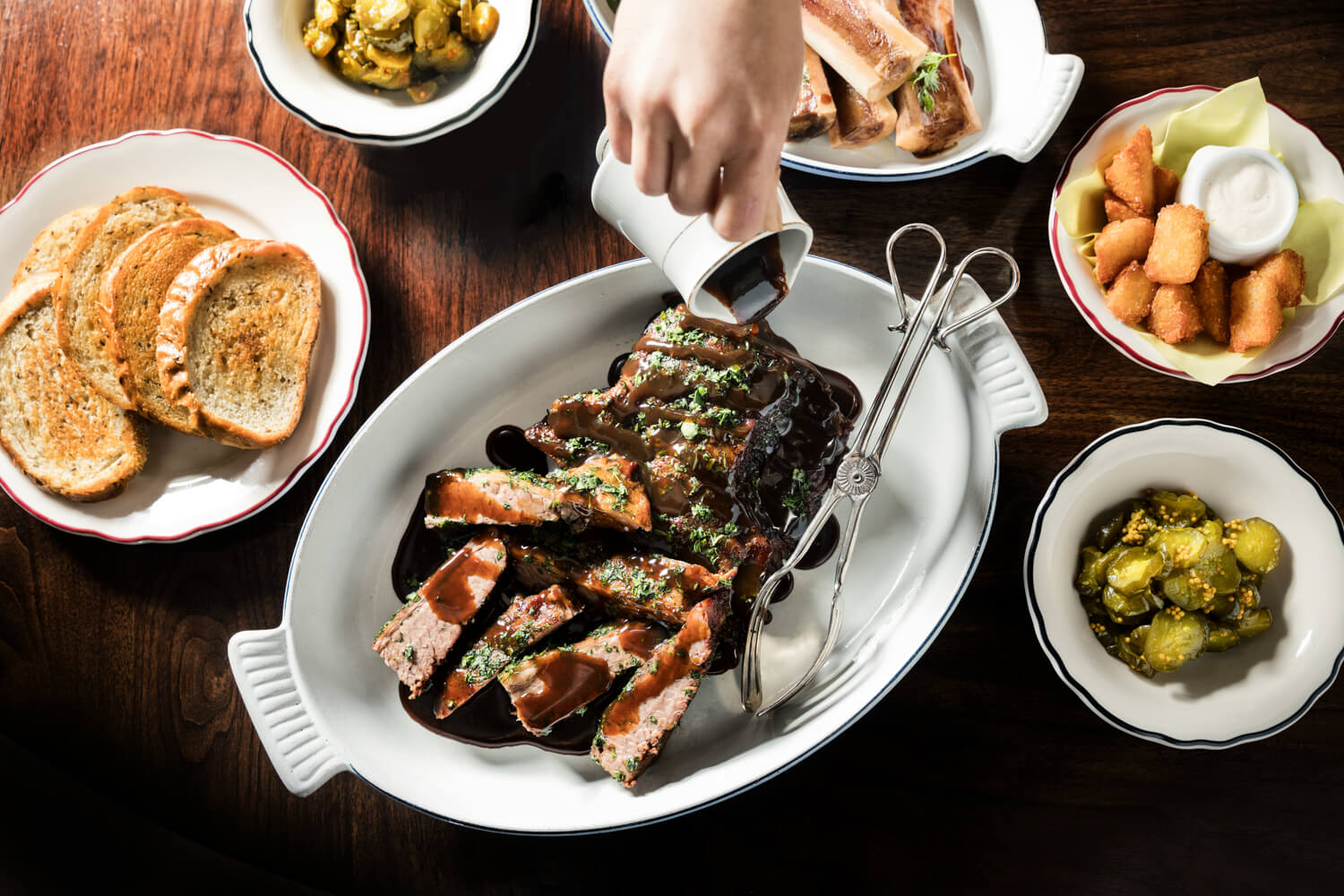 Freedman's — the award-winning Jewish comfort food restaurant and bar in Silverlake with French bistro vibes — is back just in time for Hanukkah, after temporarily closing in April due to the pandemic. 
They officially became available for pre-order last Friday, December 4th, and will be offering family-style Hanukkah dinners from Thursday, December 10th through Saturday, December 12th. For two ($100) or four ($200) people, the dinner includes a veritable feast of Freedman's most beloved dishes: a choice of their famed glazed brisket or whole roasted chicken alongside sesame challah with seaweed butter; the Freedman's latke; matzo ball soup;  green salad with pickled cucumber, avocado, celery, and everything spice; and, roasted carrots with honey vinegar and braised golden raisins and is available for pick-up and delivery. There are also options to add Freedman's guava cheesecake, ice cold martinis and bottles of natural wine.
Details can be found at freedmansla.com, and dinners must be ordered one day in advance (by 8pm PT).
In addition to this exciting news, Freedman's will be launching to-go orders later this month!
On the other hand, Genghis Cohen, the cult-favorite New York-style Chinese restaurant and venue on Fairfax serving LA for over 35 years, is celebrating Hanukkah this year by launching a limited-edition jelly donut ice cream dubbed, the Dr. Dre(idel). Inspired by the traditional Hanukkah treat sufganiyot, owners Marc Rose and Med Abrous teamed up with Coolhaus and the iconic westside DK's Donuts to create this super special holiday ice cream featuring a vanilla bean base, cake + yeast donut pieces and strawberry jam. Starting Thursday, December 10th through Sunday, December 20th, the Dr. Dre(idel) will be available by the pint for $10. The ice cream is a great addition to the new family-style meals for 2, 4 or 6 people launching soon. And, don't sleep on their bottled cocktails like the Lychee Martini and Szechuan Margarita. 
Pro holiday shopping tip: Genghis Cohen merch and gift cards are available 
online
.