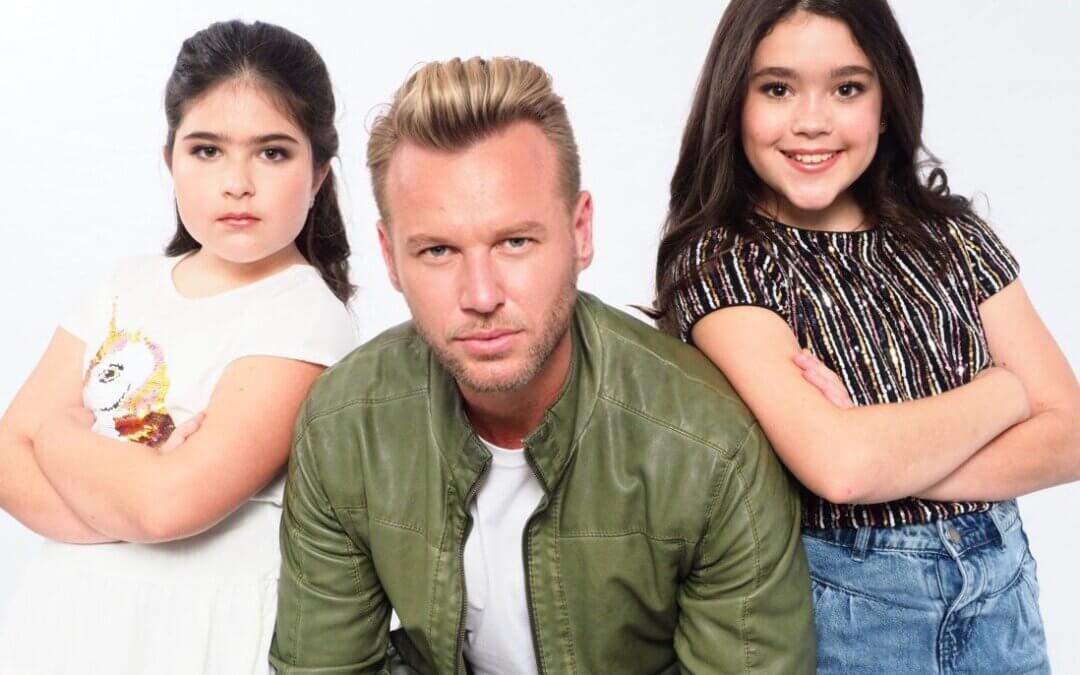 With production at a halt during COVID-19, we're running out of Netflix content to binge! The good news? There has been a ton of great new digital content in the form of podcasts, IG Lives, made for Youtube series and more! One such show produced by SoCal natives is "Major Minors." The streaming series stars internationally famed, award-winning dance music artist, BP Major, as he mentors youth talent Gia Pater and Danika Hemmer. Think "Dance Moms" meets modern day "Mickey Mouse Club!" Speaking of, "Dance Moms" star Melissa Gisoni is actually a special guest co-host for several episodes in Season 1.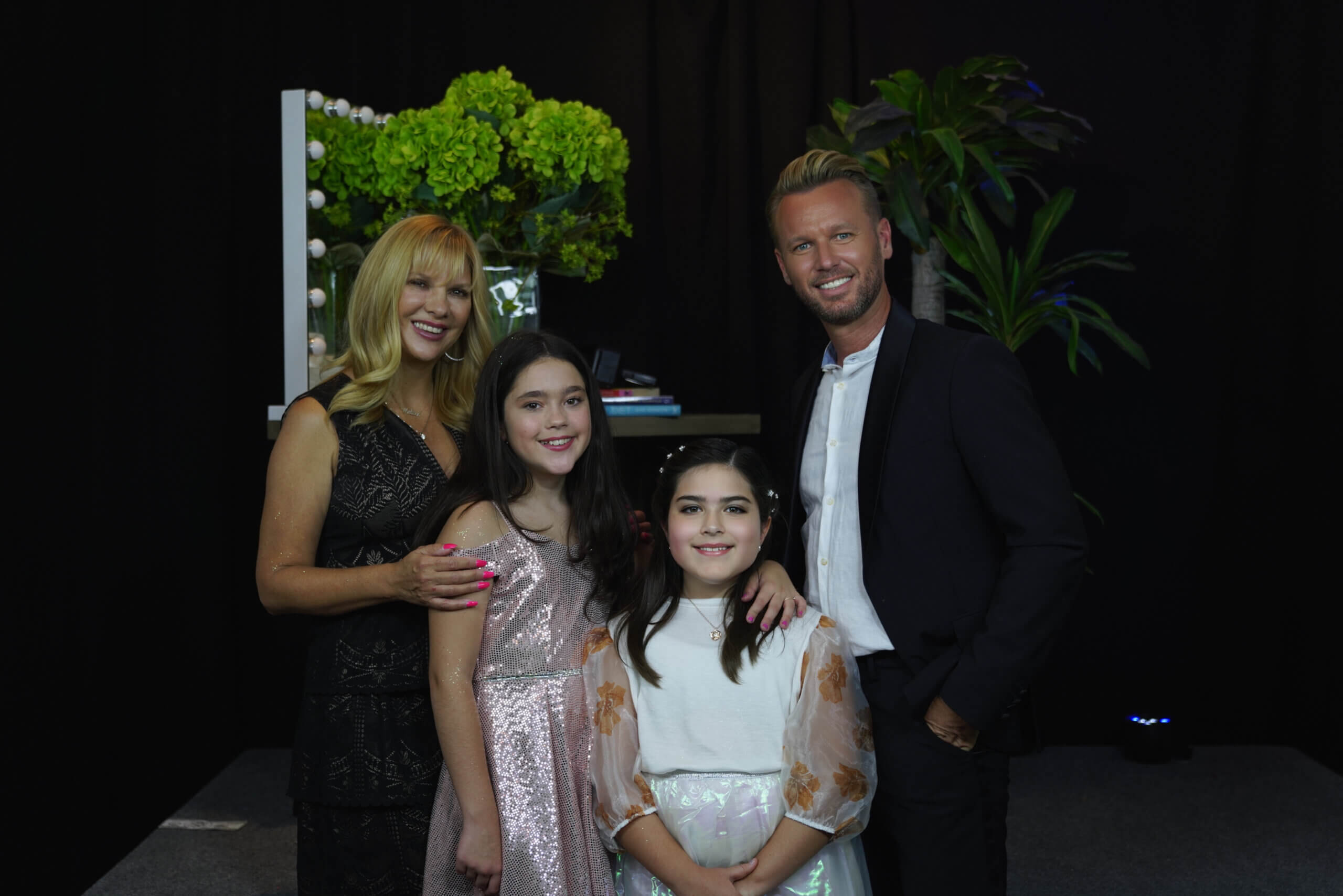 The first half of the season focuses on Gia Pater, a 10-year old diamond in the rough starlet with a great big voice! It's BP's job to create just the right conditions to help her shine.  Her first music video, a cover of Aretha Franklin's Respect,  garnered 1.6M views in its first two weeks! Danika Hemmer joins the cast in Episode 7 and BP mentors her to become the next big Youtube star. Viewers take a peek inside Danika's Dreamhouse- a life size doll house- which features videos in every room including cooking, science, comedy and more!
Season 1 also includes special guest appearances from BP's closest celebrity friends who surprise the youth talent at rehearsals and teach them the skills they need to become a star from performing, to makeup and wardrobe, to how to walk the catwalk or red carpet with confidence!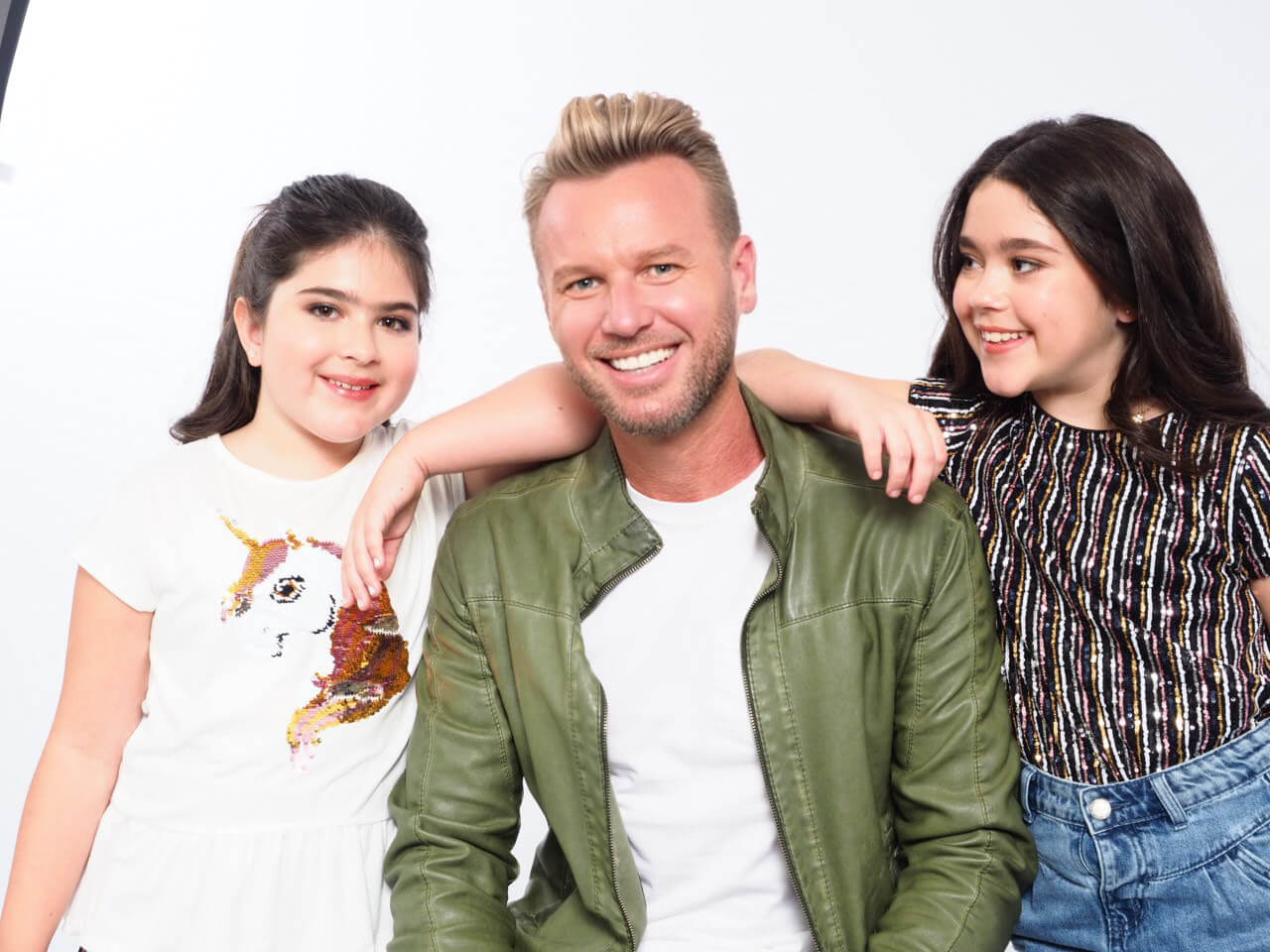 What makes Major Minors such a special show and why is now the right time for a Youtube original series like this?
Major Minors is special because it's something the whole family can watch together. It's inspirational to watch the growth and development of a young person's life, personality and career. I'm tough but I prefer to inspire my kids to be the best they can be through encouragement, lot's of hard work, discipline, dedication and a lot of fun training techniques. Whilst a lot of the entertainment industry is shut down from production right now, I have been able to create and share an alternative to perhaps your usual streaming content as I have been filming my content over a long period of time and before the isolation rules came into effect.
Both youth stars are CA locals. What makes California such a special place for talent?
California is such a wonderful place to create content in as we have such a diverse group of talented people from all over the world. Because of the geography here, it's possible to discover and develop strong local talent literally in your backyard! My backyard just happens to be Hollywood. There's also a wonderfully unique energy here in California with a feel of "anything is possible." This creates an environment of people open to growth and development.
You've brought on a lot of celebrity mentors to help coach these two young girls. Tell us what peaked their interest to support the show and share a bit about these special guests?
We've had so many talented celebrity guest mentors. Melissa Gisoni from "Dance Moms;" International recording artist and Judge on shows like "America's Got Talent," "The Masked Singer," and "X Factor" Dannii Minogue; Miss J from "America's Next Top Model;" Celebrity Red Carpet host, Dean McCarthy; Brian Justin Crum from "America's Got Talent;" Professional dancer, Sage Rosen; Brandi Glanville from the "Real Housewives of Beverly Hills" and more. All the guests were so incredibly generous and supportive but also loads of fun. I had a huge laugh when Brandi Glanville told the girls to "learn from her mistakes.".Brandi is very honest and open about her career highs and lows and having the girls hear from model-turned- reality star on what NOT to do on camera was priceless! Miss J from "America's Next Top Model" asked
Gia if she knew how to "walk" and Gia said "yes." I near belly laughed as clearly J meant walk like a model, and innocent Gia thought he just meant walk. She now knows how to "walk."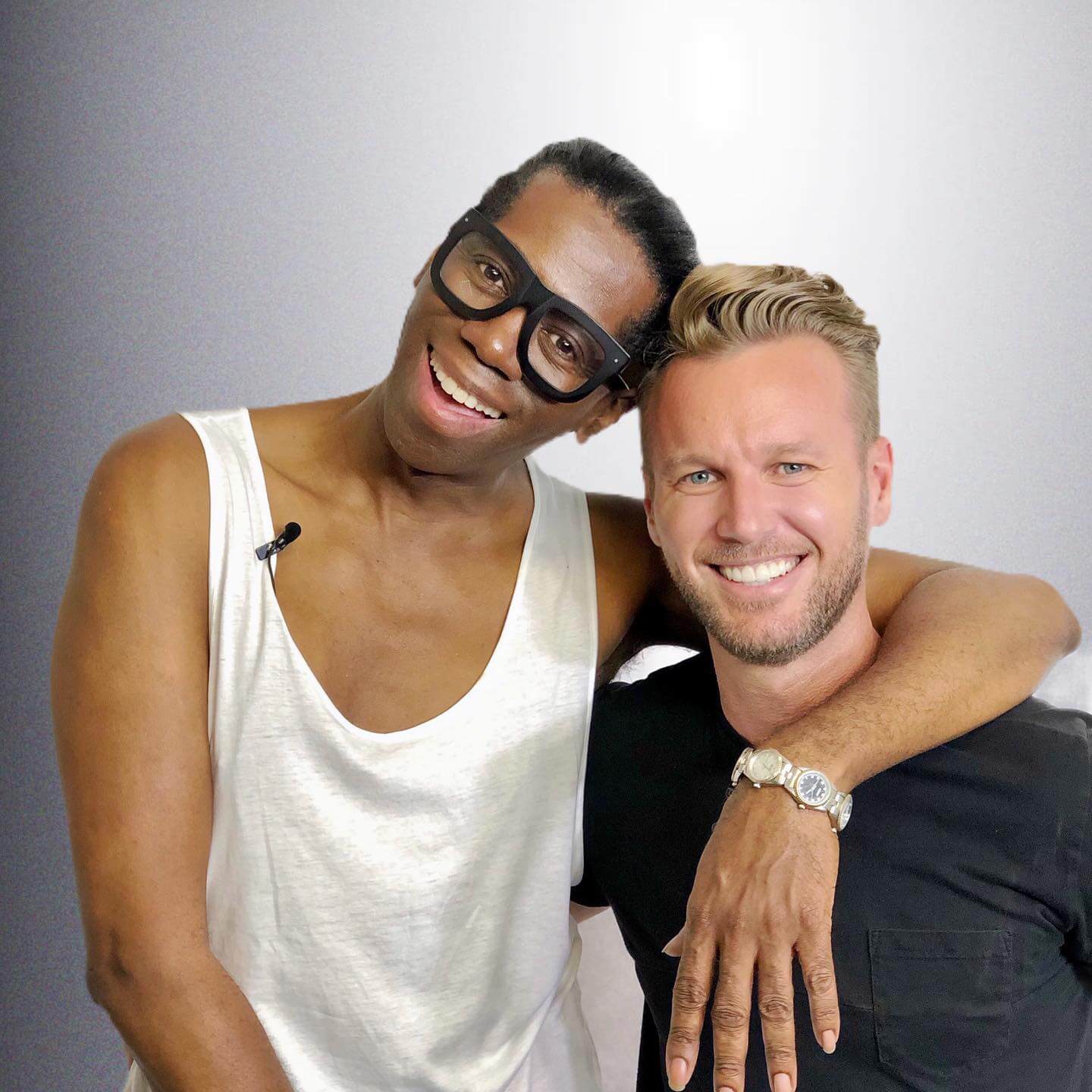 We heard that Gia did a collaboration with Drag Celebrity Minnie Cooper that launched during PRIDE. How did this come about and why is it important or significant?
I treat my kids as if they were my own kids, and as such, I want them to understand all cultures and appreciate and understand the importance of inclusion. I teach my kids to be accepting and knowledgeable. We discuss so many different topics – but now as it's Pride month Gia teamed up with Australia's celebrity Drag Queen Minnie Cooper to do a duet. It's fabulous on so many levels. I was impressed and surprised to discover the girls know more about drag culture than I expected; they love hair and make up and what girl wouldn't want to do a duet with Drag Queen! I think Gia may be the first 10 year old to do a duet with a Drag Queen. This was extra special as the duet was a tribute to Australian star sisters and Major Minors mentor Dannii Minogue & Kylie Minogue. The Minogue's did this duet back in the 80's on Dannii's TV show "Young Talent Time" which I grew up watching. Originally the song was recorded by Aretha Franklin and Annie Lennox. So I have Gia learning about the history of music, social movements and Drag Culture, all while doing what she loves most.
Gia's first music video had over 1M views in a week. What can you tell us about that and what's next?
Yes, we are so overwhelmed with the response to Gia's cover of Aretha Franklin's "Respect." The follow up single is also another Aretha Franklin cover of "Think." It is just as adorable! Gia plays 6 different characters in 6 different colors. 2 of which pay tribute to the movie "The Blues Brothers" as well as Aretha Franklin. I creatively direct all of Gia's work but also encourage her to work with me in creating the overall aesthetic of her work. I'm teaching her to use her imagination and inspirations to create her work. It's obviously important that I take the lead, but I want to raise kids that know how to "Think" for themselves and also have the tools to do so.
Danika Hemmer recently joined the cast. What can we expect to see as her talent develops?
Danika is so adorable, I literally cannot cope! She is so incredibly energetic and intelligent. I have her playing the piano and singing. She is also discovering the things she really loves to do and is passionate about, and creating organic and fantastic content around that. So, I've given her something I think all little girls might dream about, it's a life size doll house called "Danika's Dream House." Inside Danika's Dream House she will create nursery rhymes, science projects, arts and crafts, and more. She'll hold a book club from her library and unbox her toys and play with her wigs in her closet. It's been an undertaking that's for sure. We are creating all this in her home and will film between "Major Minors" studio and her home in Temecula. On "Major Minors," we will see her development and growth from an energetic yet shy little girl into a very confident, humble and talented all round performer.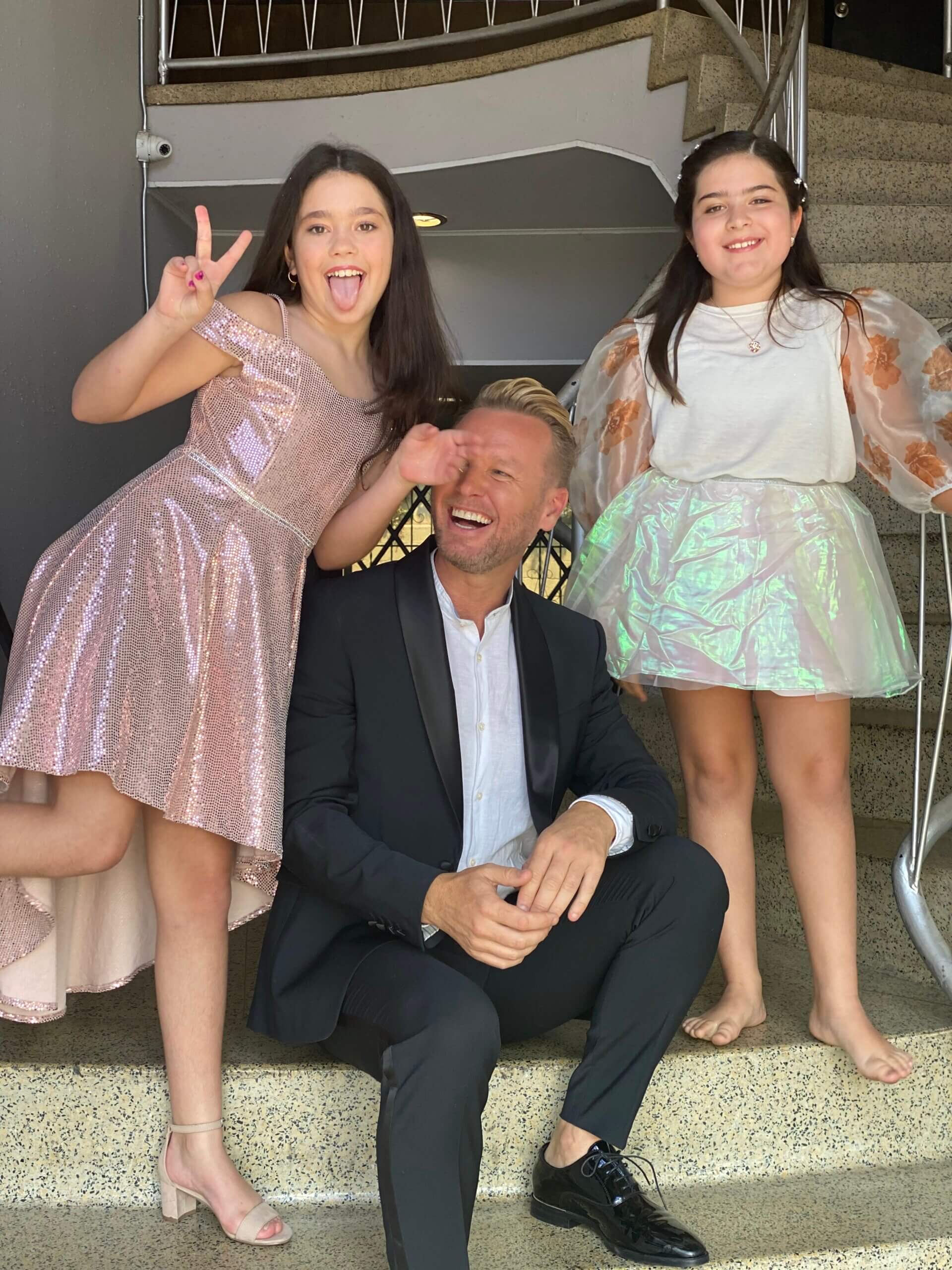 What is your goal or hope with the show?
With my kids, I strive to create an environment where I can make their dreams come true. "Major Minors" is not about finding the best singers or dancers, it's about discovering what it is inside you that you are truly passionate about. It is about working on those skills and bringing out the absolute best in my kids while keeping them humble, creative, expressive and aware.
My main hope with the show is to express how important it is to nurture, inspire and teach our youth. Yes, I would love "Major Minors" to be globally successful but not for my ego, but because it would mean that the message of bringing out the best in people and raising our youth correctly would be getting out there. We are going through incredibly uncertain times right now, and we need to keep our kids aware and also on point with a clear guide towards creating a healthy future for themselves. I grew up without any real role models or specific direction. I had to learn everything about the industry on my own and was lucky enough to have parents that were supportive and protective, even though none of us had any idea as to what we were doing in the entertainment industry.
I'd love "Major Minors" to become so big that I could just focus on inspiring and training my kids, as right now it's literally just us and a few iPhones making things happen!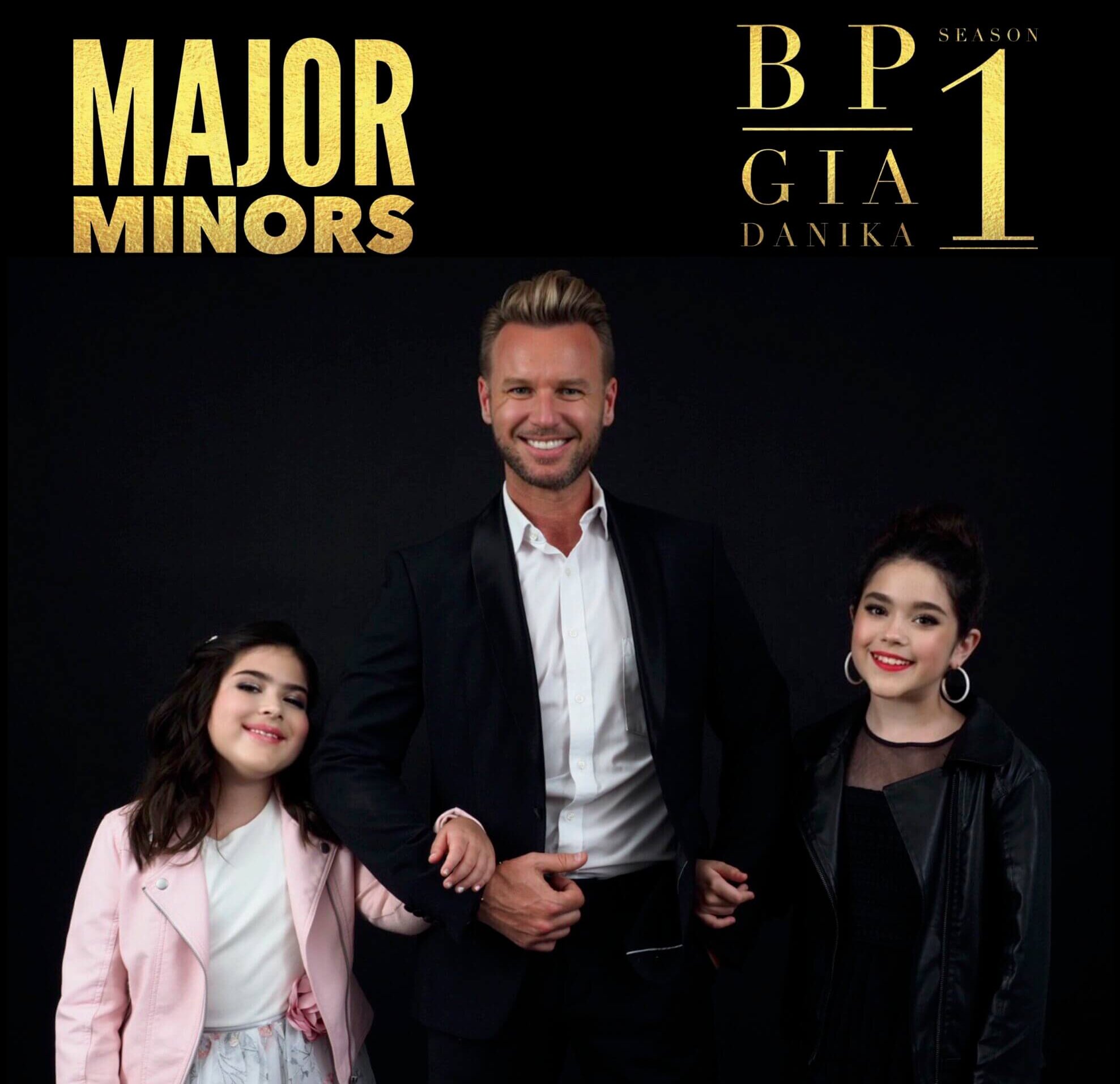 Be sure watch the complete first season of "Major Minors" starting with Chapter 1. || "Humble Beginnings"