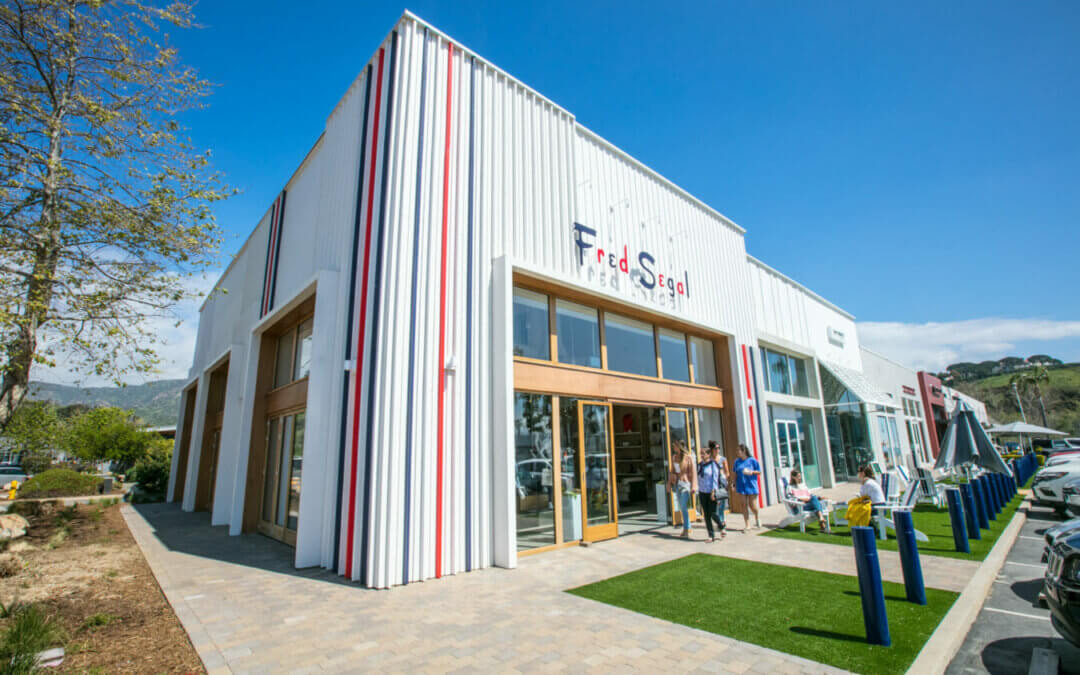 [Updated on June 10: "Peace Sculpture Unveiling"]

Iconic Los Angeles retailer, Fred Segal, recently announced a ten-week restaurant residency pop-up at its Malibu location, and so far it's been a hit! Kicking off the brand's 60th Anniversary "Summer of Love," celebration, some of Los Angeles' most sought after eateries are being featured in their own weekend-long popup in a rent-free space at Fred Segal's Malibu Village location. 
Though it began on May 14 the special pop-ups are running through July 18 and will be open every Friday – Sunday from 11 a.m. to 6 p.m., where shoppers can indulge in tasty food while they shop, See a breakdown of their first few weeks below: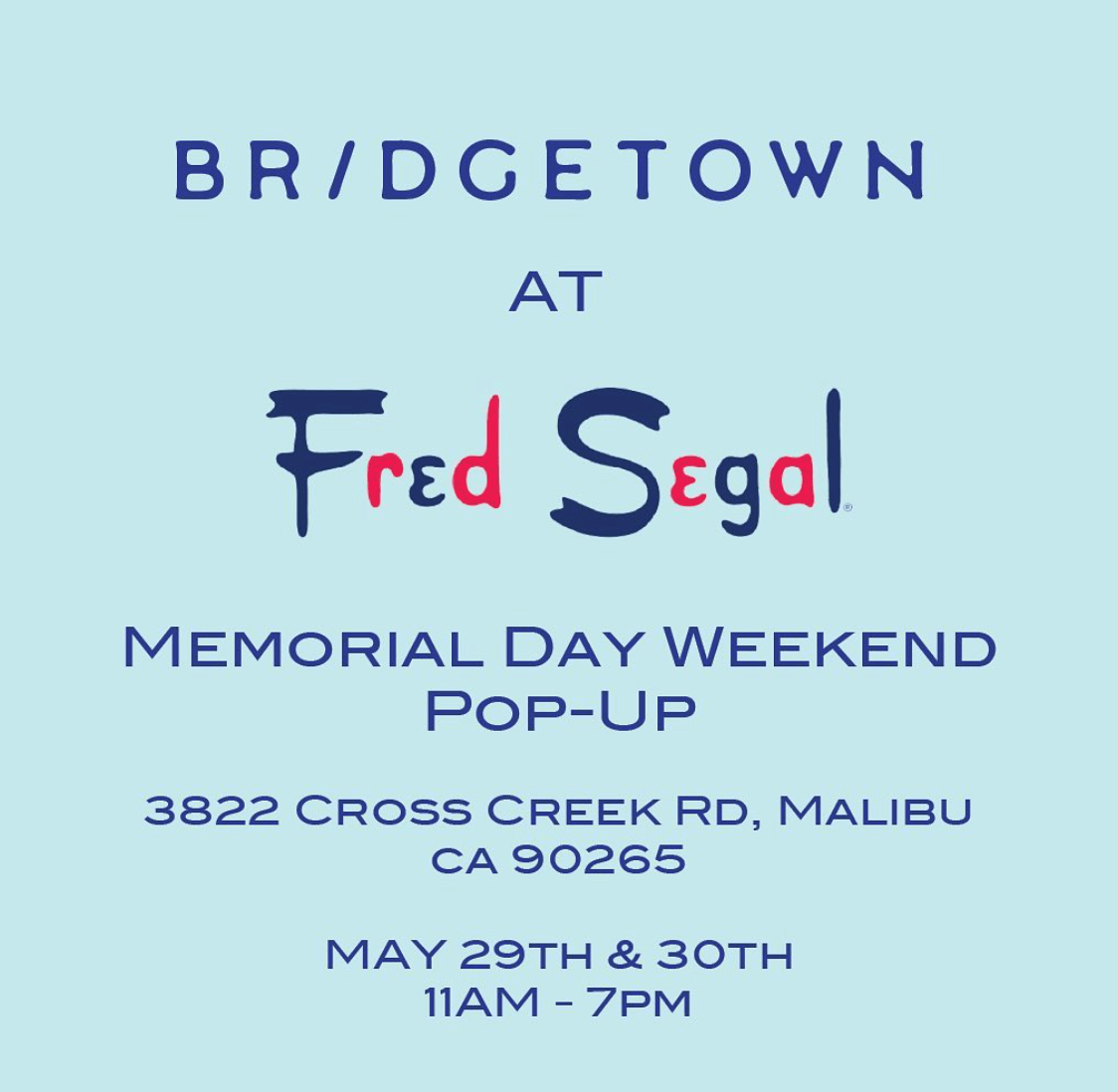 May 14 – Shappy's Pretzel Co. – cult followed Philly-inspired soft pretzel company by actor Adam Shapiro 

May 21 –  Ggiata Delicatesse – popular ghost kitchen concept known for its authentic Italian Style deli sandwiches

May 28 – Bridgetown Roti – ran by Chef Rashida Homes specializing in Caribbean street food which pays homage to her Bajan roots

June 11 – Flouring LA – a charming pop-up bakery that specializes in Southern California-inspired baked goods made from only sustainable sourced, organic ingredients from local farmers and vendors.

June 18 (Friday and Saturday) – Sweet Vices – providing seasonal cake and fresh baked breads
June 25 (Saturday and Sunday) – Pop's Bagels – known for their small-batch, hot and crispy old-fashioned bagels.
July 3 – Nic's on Beverly (Friday and Saturday) – the plant based restaurant specializing in American fare.
July 9 – PJ Baked (Saturday and Sunday) – known for their indulgent fresh baked cookies.
July 16 – Little Fish (Saturday and Sunday) – Echo Park based shop known for their crispy fried fish.
For the duration of the pop-up programming, Fred Segal will donate a portion of its proceeds to Heal the Bay, an environmental nonprofit and advocacy group focused on making the coastal waters and watersheds in Greater Los Angeles safe, healthy, and clean.
Peace Sculpture Unveiling
Food is great and all, but sometimes our eyes need to feast, too. In addition to their ten-week pop-up, Fred Segal is partnering with Los Angeles based artist, Nathan Mabry to unveil a custom large-scale sculpture in front of the retailer's flagship location at 8500 Sunset Blvd, in West Hollywood. As part of Fred Segal's 60th anniversary, the eight foot, bright red, Peace sculpture will be unveiled on June 11 at 1 p.m. PT.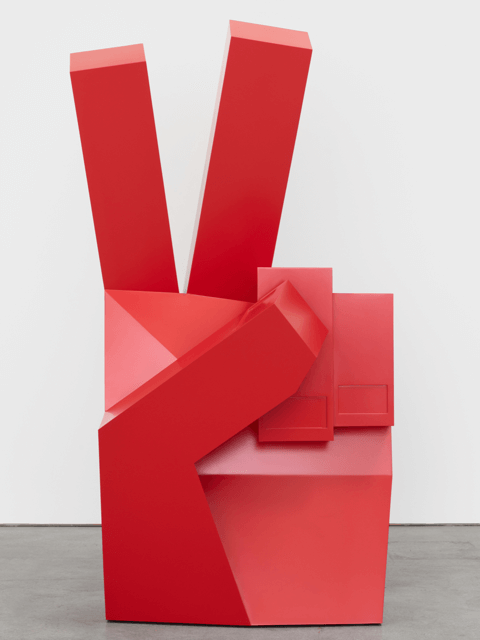 The sculpture investigates a hand gesture known to most viewers, as the peace sign — a symbol that represents positivity, invites a response and celebrates peace. Fred Segal shoppers, Angelenos and tourists alike can view and take photos of the sculpture located outside of Fred Segal's West Hollywood flagship location beginning on June 11.
Details for attending can be found below:
WHAT: Peace Piece sculpture unveiling ceremony
WHEN: Friday, June 11 at 1 p.m. PT
WHERE: Outside of Fred Segal flagship (8500 Sunset Blvd, Los Angeles, CA 90069)