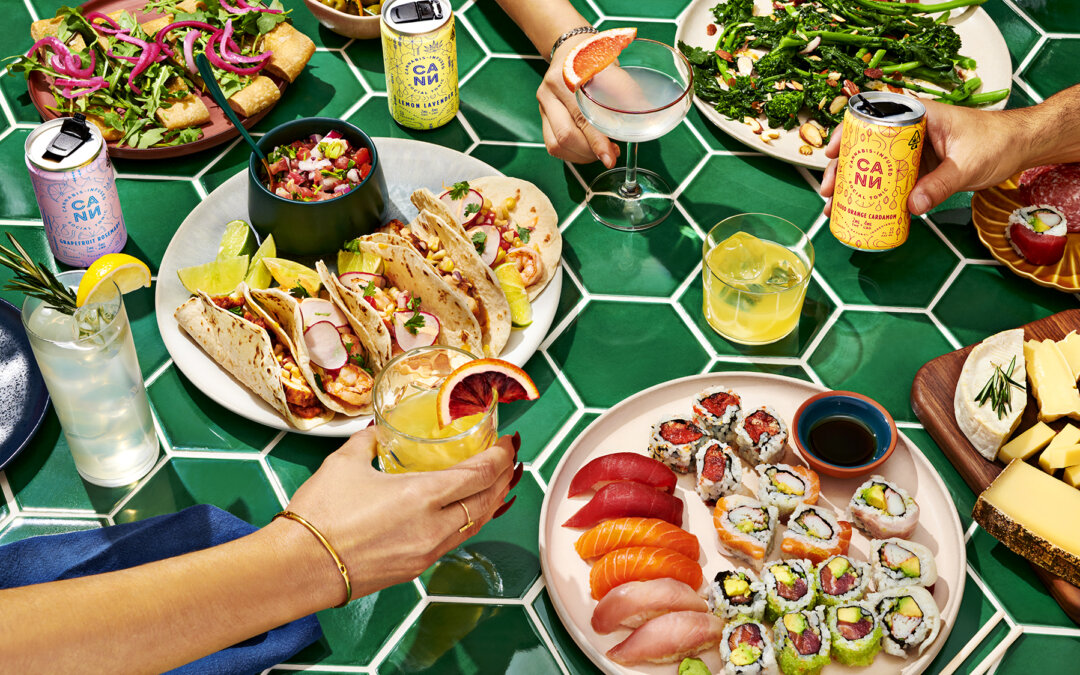 There are some things that make it to your holiday wishlist once, and then there are some things that make it to your holiday wishlist every year. Cann is definitely one of those things that make it every year. This year, the leading cannabis-infused beverage company, has some incredible deals on their cannabis 'cocktails' for a special combo of Green Wednesday, Black Friday, and Cyber Monday sales!
Cann's low-dose THC social tonic innovates the future of non-alcoholic social drinking. Designed to give you a similar buzz without any hangover the next morning, each Cann is formulated with 2 mg of TH C and 4mg of CBD and includes only four other ingredients – sparkling water, citrus juice, all-natural herbal flavor, and a touch of agave.
Since Cann provides a micro-dose of cannabis, it is designed for you to easily consume more than one without hitting that 'too high' feeling you may get with smoking pure flower or consuming an edible. No more uncomfortable experiences, electrolyte depletions, poor sleep, or headaches — just a controlled buzz.
November 18th: Black Friday/Cyber Monday tease:
November 19th – November 21st: Early Promo Access for VIPs
Offer: $50 credit, 48hrs to spend on orders over $150
November 22nd: Cranberry Sage Low & Hi Boy Launch
Offer: Get ready for the launch of Cann's seasonal Cranberry Sage low (2mg THC + 4mg of CBD) 6 packs, and new this year, Cranberry Sage Hi Boy (5mg) 4 packs. Cann will also be launching a "Naughty & Nice" bundle that contains 4 of each Cranberry Sage variety for 20% off!
November 23rd – November 24th: Green Wednesday Launch
November 25th – November 26th: Black Friday Launch
Offer: 50% off site-wide & free "Take me a party" hat when you spend $150
November 27th – November 28th: Black Friday /Cyber Monday Weekend Sale (Continued)
Offer: 50% off sitewide & 1 cent Yuzu Elderflower 6 pack ($24 value)
November 29th: Cyber Monday
Offer: 50% off sitewide & 1 cent Pineapple Jalapeno & Lemon Lavender Hi Boy (5mg) Singles. Shop up to 6, which is a $30 value. 
And there you have it. Don't miss out on all the fun — you might want a few Cann's to go around during the holidays, too!