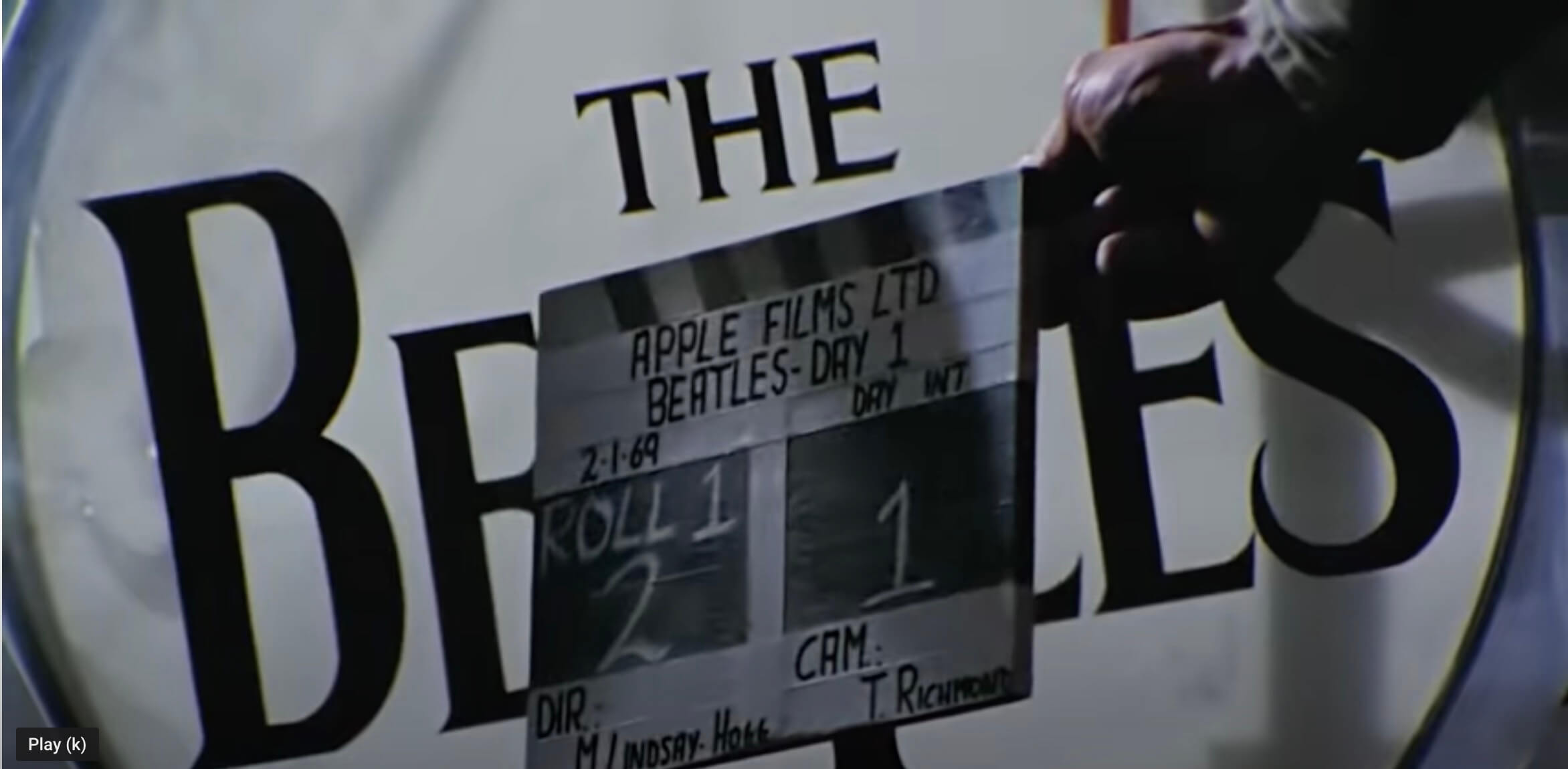 Recently, the world was treated to nearly eight hours to of a kind of Beatlemania—in the form of Peter Jackson's The Beatles: Get Back.  Whilenot for everyone, it will appeal to  those interested in the Beatles as a group, and as personalties. It is as Peter Jackson said, a "documentary about a documentary." It lived in a previous life was "Let it Be", a documentary by Michael Lindsay-Hogg back in 1970. In that documentary, one was left with a bad feeling—they would break up months after filming, yes, there was animosity and they didn't like each other for a long time. This documentary makes it clear that none of those things are  quite true. Yes, they break up, yes, there were some bad feelings in the end, but that is expected as this is nothing less than a love story about a group of friends who came together to make music, and changed the world.
Here is the review:
At once sad, poignant, nerve-wracking and compelling, it is really a love story and yes it ends in divorce. The Lennon-McCartney connection was intense—they read each other, conspired to reach the heights of silliness, waste time and when the moment came, to turn it out. Harrison fought for his rightful place, he was up against giants, but he managed—and—his songs were just as good—Lennon was funny and clever in ways we hadn't been shown before. Yoko, oye—while not a nuisance, she was a huge distraction. She sat there for hours and you wondered why she didn't have better things to do. McCartney, astrology can explain him— A Gemini with Virgo rising—music just flows from this man and what is evident is, he loves it. Gifted with a voice that could be soothing to do raunchy without strain, to watch as he evolves some of his classic songs, was a gift unto itself, and I think we can safely say, the man never looked better. But back to Lennon—a much better guitar player than expected—in one scene, he suddenly plays the theme from the classic film, The Third Man—brilliant. And then there is Ringo—beautifully tailored, always good natured, more witness though as always his drumming is a thing of perfection. Billy Preston arrives just in time to add another layer to the music and a much needed so-called fifth Beatle position to keep them on their toes.
What was the conclusion? They evolved, they became individuals who wanted to play their own music—their break-up was inevitable, though so sad. Unknown hero—Glyn Johns, who would go on to produce every great act in music. In the studio, his choices, his advice is always spot on. And as for George Martin? His debonair looks were about all he could offer as this was a striped down version of the Beatles—not the musically complex version that he so helped to create.
Sad. John Lennon assassinated. George Harrison dies of cancer as does Linda Eastman. One is reminded of the fragile nature of friendship, of collaborations, of creating something from nothing, of time. Odd that after nearly eight hours, you are left wanting a little more—what happened after the rooftop?