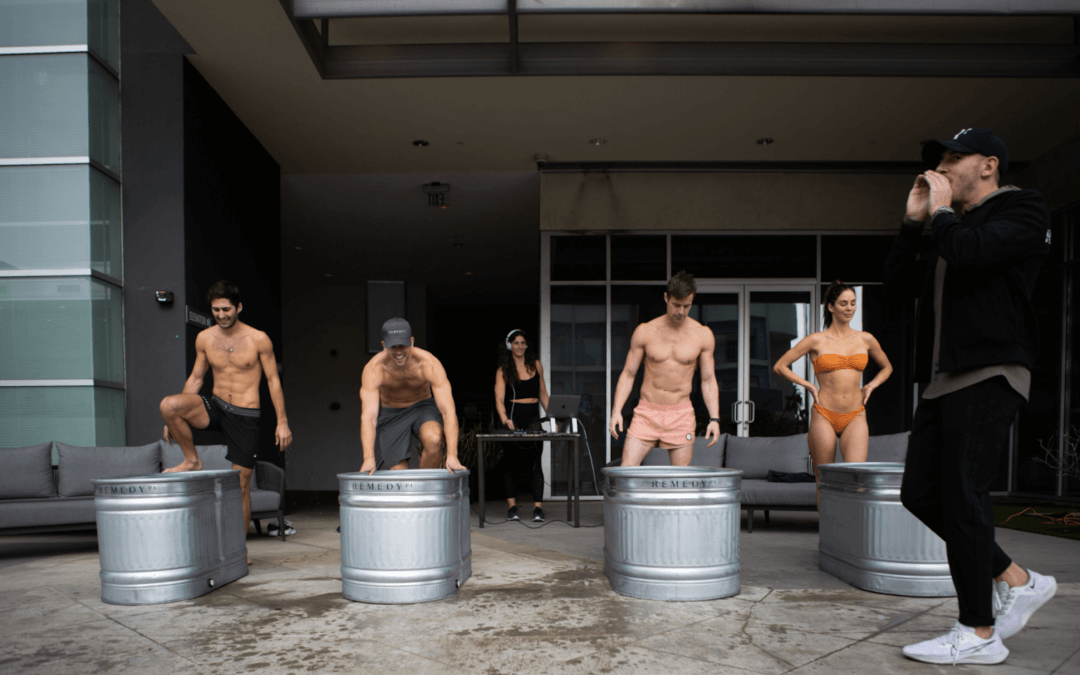 The L.A. Marathon is quickly approaching, and for anyone who plans to participate, they're in for quite a welcome surprise. Social wellness club, Remedy Place, will be the official Halfway Pit Stop for the LA Marathon on Sunday, March 20. Last November, what started as a marathon watch party outside the club's prime Sunset Boulevard vantage point quickly turned into Remedy Place Founder/CEO Dr. Jonathan Leary and team springing into action to administer treatments to help runners alleviate various aches, cramps and pains.
This year, Remedy Place is taking race recovery to the next level by officially teaming up with the LA Marathon to optimize participant's performance and stamina as they take on the second half of their race.  Starting at 10:00 AM, Remedy Place's team of leading alternative medicine doctors and wellness experts will be providing hands-on support to all participants of the LA marathon outside of the club (8305 Sunset Blvd, West Hollywood, CA 90069).
Fusing the world of self-care with the benefits of positive socialization to enhance the effects of treatments – a term Remedy Place has coined "Social Self-Care" – a live DJ will be blasting energizing beats to further amp up runners and the pit stop vibe.  Spectators are encouraged to come and cheer on runners from the Remedy Place Recovery Pit Stop, socializing and enjoying the wellness-infused camaraderie.
The following are complimentary treatments being offered to runners:
Localized Cryotherapy → For pain relief

Handgun Massage Devices With a Percussion Tool → To reduce inflammation and minimize muscle tension

Holistic Topical Pain Remedies →  To penetrate deep into muscles and stop pain at the source
While after the race, runners can receive the following:
Cold Immersion Therapy → Guided ice baths will be available to reduce inflammation, promote circulation, enhance mental clarity and improve sleep post-race.

Recovery Resources → Dr. Jonathan Leary and team will be onsite to educate runners on different ways to optimize their recovery post-marathon