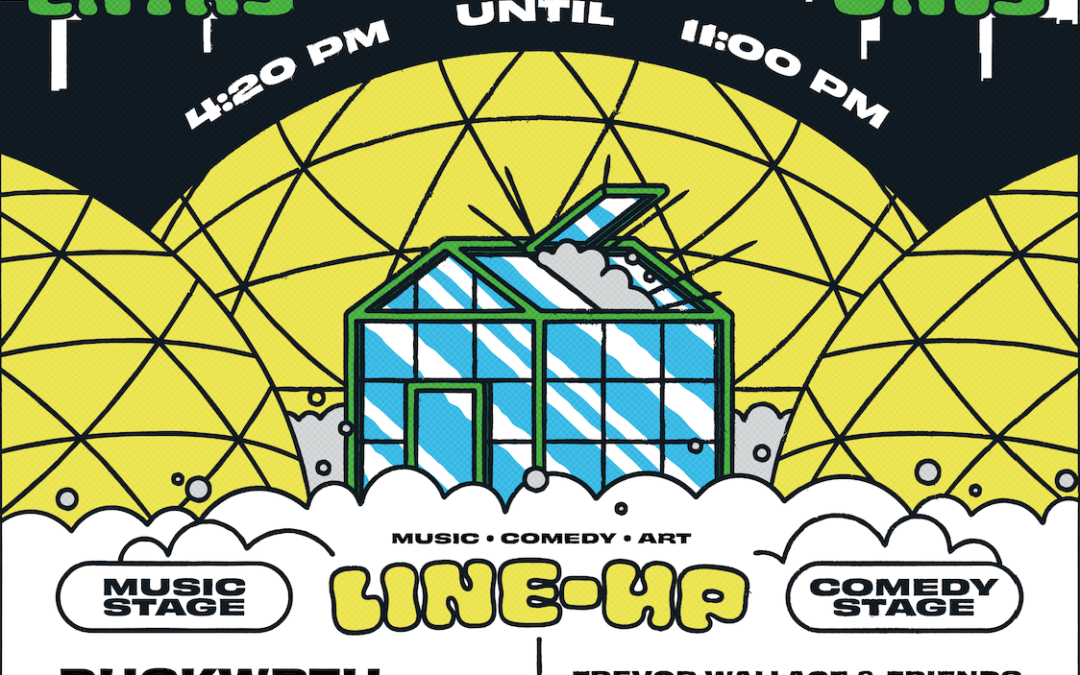 What do you have planned for the holiday known as 4/20 among cannabis enthusiasts? If it's anything less than what Glass House Farms has to offer, you may want to rethink those plans.
Glass House Farms is back for its second year of Glass House Fest with Jam In The Van this 4/20! Taking place at the Wisdome LA, this year's festival will feature can't-miss performances by Guapdad 4000, Duckwrth, Blackillac, and more — laughs from stand-up comic Trevor Wallace and friends, munchie relief from LA-favorite food trucks, eye-popping art installations, and memory-saving collectibles from sponsored vendors.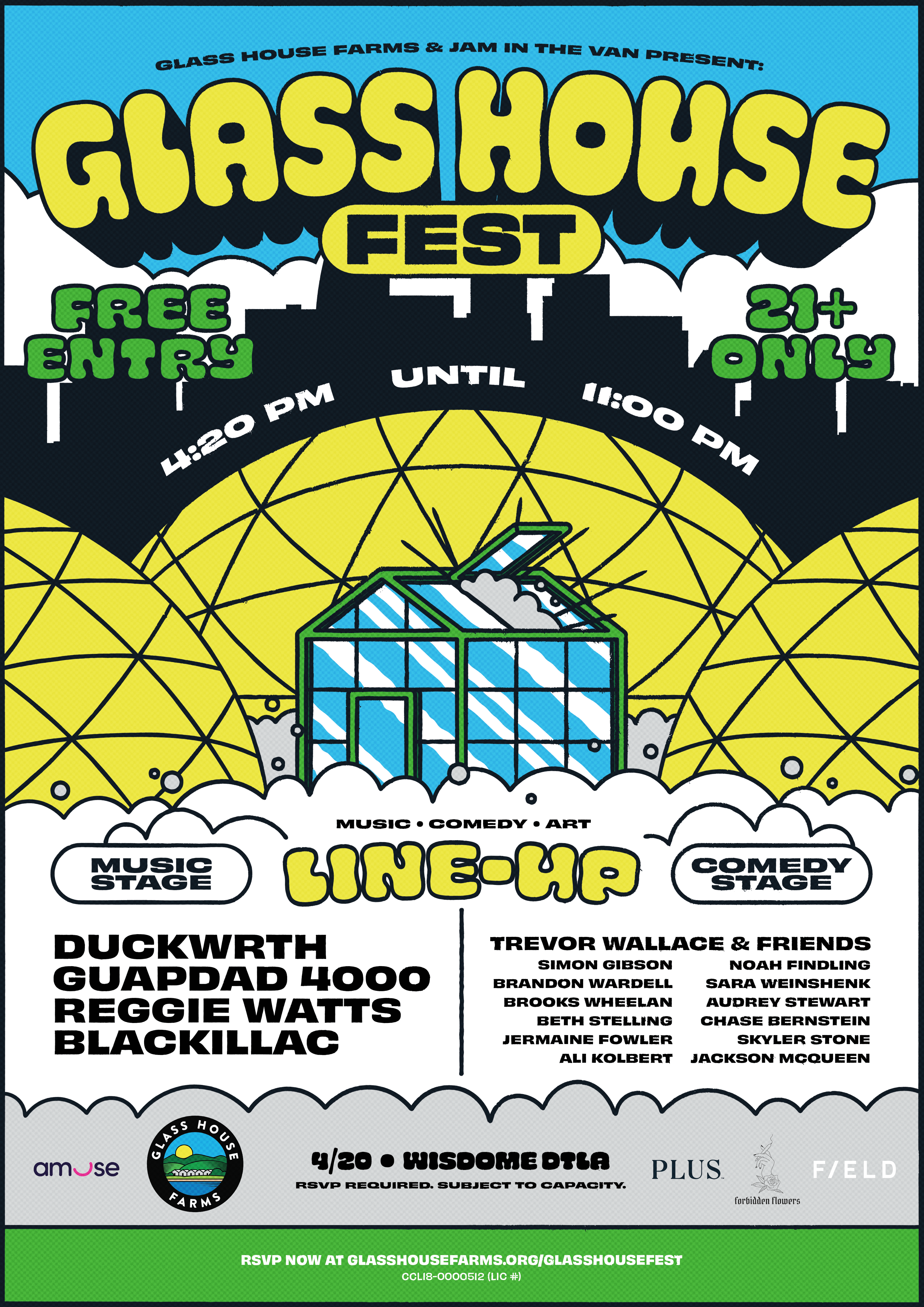 This one-day celebration of culture will take place at one of LA's most notable locales, Wisdome LA, an immersive art park in the downtown Arts District. From 4:20pm to 11pm, the five domes onsite will be transformed into a main music stage, a comedy stage, a lounge for guests, plus space for food trucks, an art installation, and sponsored vendors.
As 4/20 grows nearer, brands continue to celebrate in various ways with special events, like Glass House Fest, and even limited-edition releases of fan-favorite consumables of various types. Learn more about Glass House Fest, here.
About Glass House Farms
"In the 1960's, Dutch Farmers arrived in the Carpinteria Valley and quickly recognized its ideal climate for growing flowers. Here in the fertile soil and plentiful sunshine of the Central Coast, they grew flowers that were too delicate to import from their native Holland, bringing a familiar beauty to the region. Today, we harness the perfect coastal environment of Carpinteria to grow another kind of flower, and in doing so, we aim to continue the region's history of bringing joy from the earth to consumers across the state. We believe the future of cannabis grows in a greenhouse, where high-quality plants can be grown sustainably and sold at an accessible price. We also believe cannabis should be a force for good – improving the lives of our consumers, our employees, our communities, and our planet.
As locals to the Central Coast, we take pride in the Santa Barbara area, and strive to enhance and serve our beautiful community in all that we do. Every decision we make begins with how we can preserve the Central Coast's rich history, honor the people we call our friends and neighbors and protect our local environment for future generations."