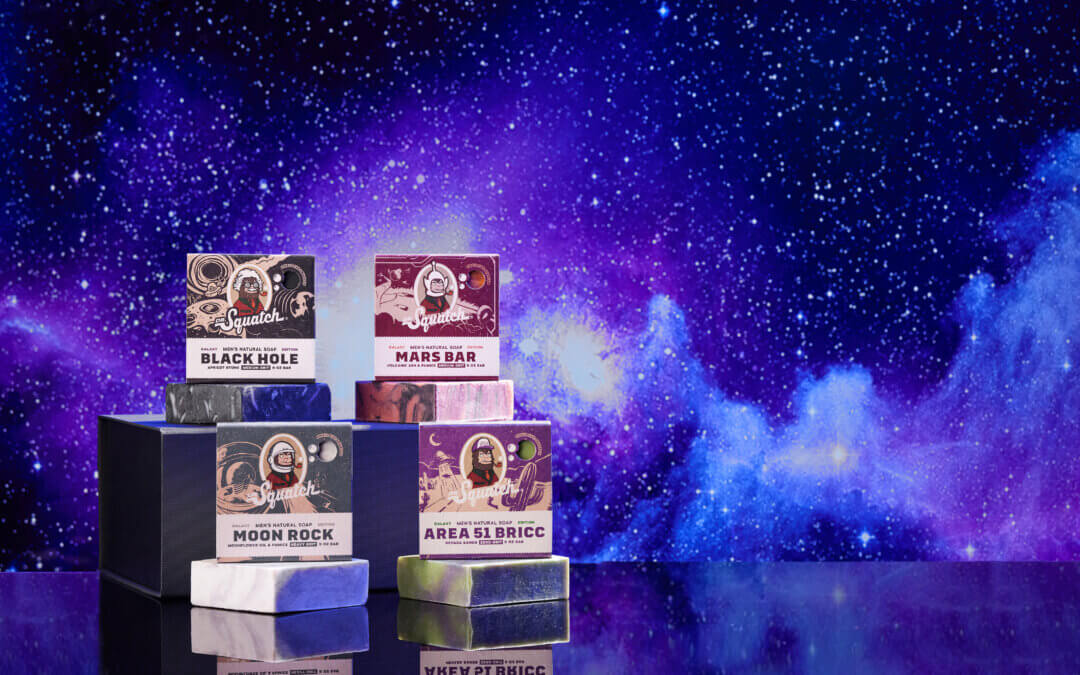 How do you celebrate the first-ever image of a supermassive black hole at the center of our galaxy?
Dr. Squatch just showed us all how, with their new 'Black Hole' bar soap ($8) that launched with their limited-edition Galaxy collection on, May 13th! 
This year, Dr. Squatch brought back their best-selling, limited-edition collection with a new addition to the collection: Black Hole! These fresh, intergalactic bundles are made from all-natural ingredients that smell far out and feel outta this world. You'll be able to grab Moon Rock, Mars Bar, Area 51 and Black Hole both individually, in a 4-pack or 8-pack.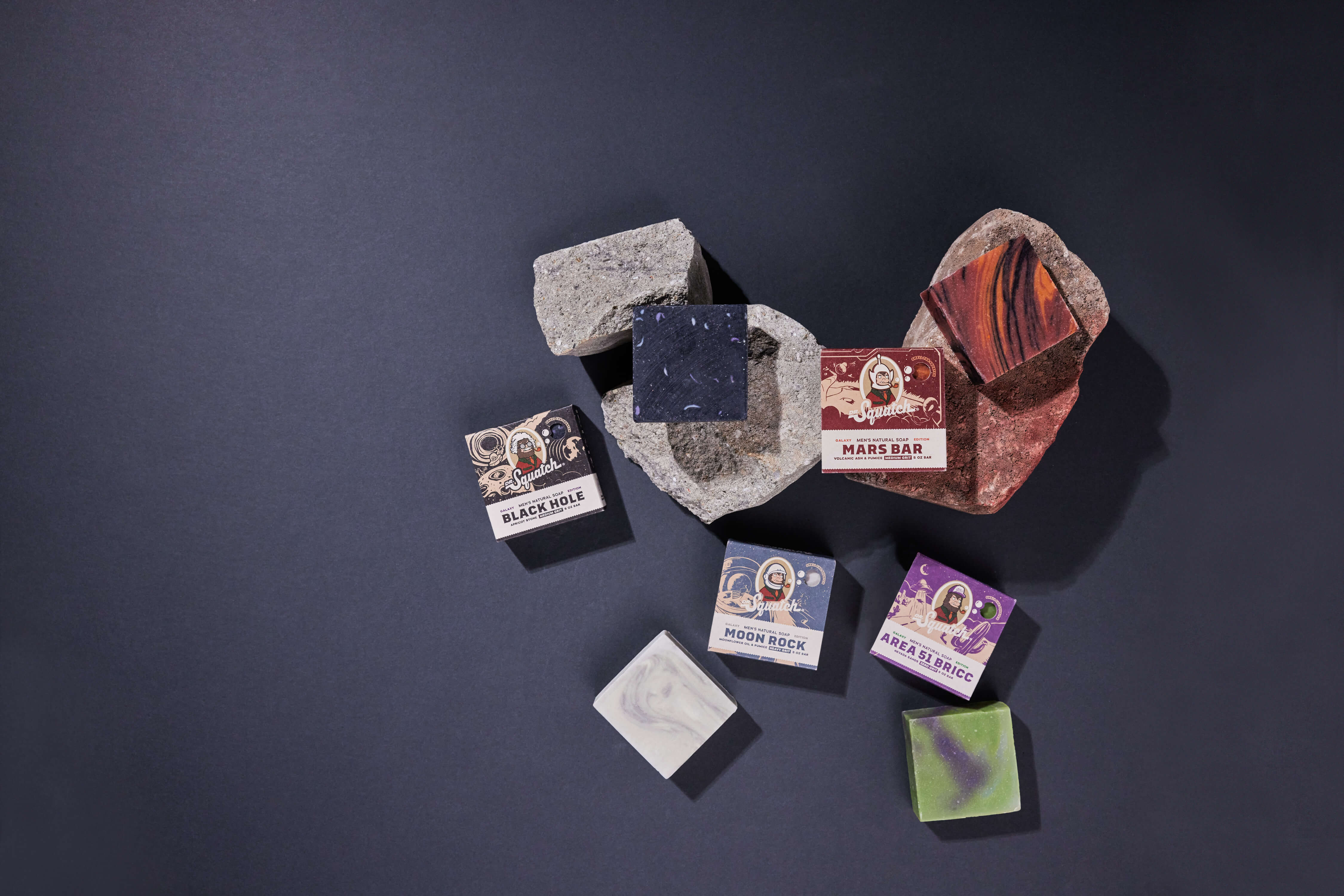 What to Expect from Black Hole?
Journey into the unknown with this sudsy singularity, fortified with conditioning and exfoliating ingredients like Wild Plum Oil, Black Tea and Apricot Stone for a neutron star-level scrub. Enter a gravitational field of freshness with this dark, amber scent featuring hints of plum that will draw you into an interstellar shower experience.