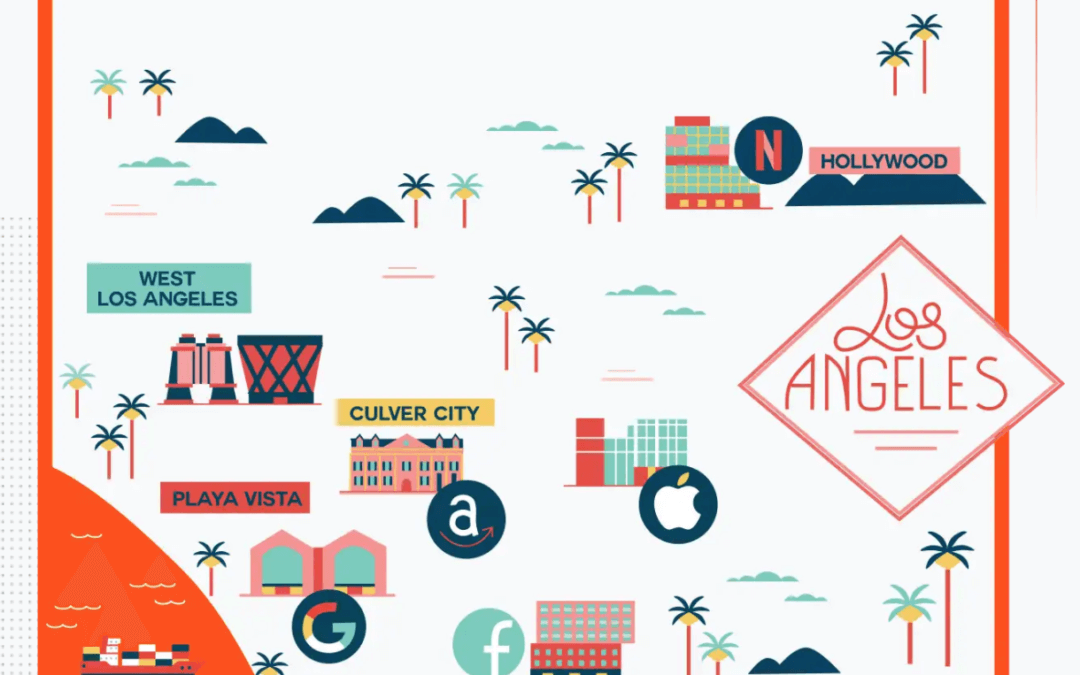 Contributions from Anthony C. Stafford
From the glitz and glamour of Hollywood, to the coveted homes and neighborhoods on the hills, Los Angeles just has that something that many other cities lack. Nestled between the Pacific shores and Angeles National Forest exists an opportunity for real estate investors near and far, who will probably kick themselves if they missed an opportunity like this — which is why Christina Founder, Lawrence 'Larry' N. Taylor wants everyone to know it exists.
Anchored at the top of their orange and white themed website sits a timer — a reminder that not only has Christina opened a $100 million new dual offering, but that the deadline (July 1st) to become a member for Christina 5 is quickly approaching. The Malibu-based real estate investment management company provides exclusive access to some of the most highly sought after real estate investments in the prime submarkets of West Los Angeles with their latest paired offering: Christina 5 Wealth Builder and Christina 5 Income Builder. The two programs are a continuation of the programmatic series of private equity real estate companies sponsored by Christina.
It's most notable that the company has a long-standing successful track record of investing in affluent cities such as Beverly Hills, Malibu, Santa Monica, and West Hollywood on behalf of hundreds of investors including high-net-worth individuals, family offices, and institutions who desire ownership of investment-grade real estate in these trophy locations — all with no losses.
Christina 5's dual portfolio offering was ideated to provide tax efficient investment opportunities with one offering focused on value enhancement (growth) and the other focused on cash flow (income).
Leverage, known to magnify investment returns or losses, is the key difference between Christina 5 Wealth Builder and Christina 5 Income Builder. With Income Builder, Christina is offering a debt free real estate investment opportunity for the first time in its history, a decision made by Christina's management in response to investor sentiment for safe, cash flow producing, tangible assets. "Eliminating financing risks commonly associated with mortgages is reflective of Christina's strategy to focus on downside risk mitigation" explains Vincent Chan, Christina's CFO, "and by doing so we've also created an excellent investment vehicle to preserve generational wealth and provide cash flow as an alternative to bonds." The offering's counterpart, Wealth Builder, will use strategic debt financing to enhance returns and acquire a larger portfolio of underperforming properties with upside potential effectuated through a combination of re-positioning, redevelopment, and sophisticated property management. These paired offerings balance risk and returns and participation in both offerings enhances income tax benefits.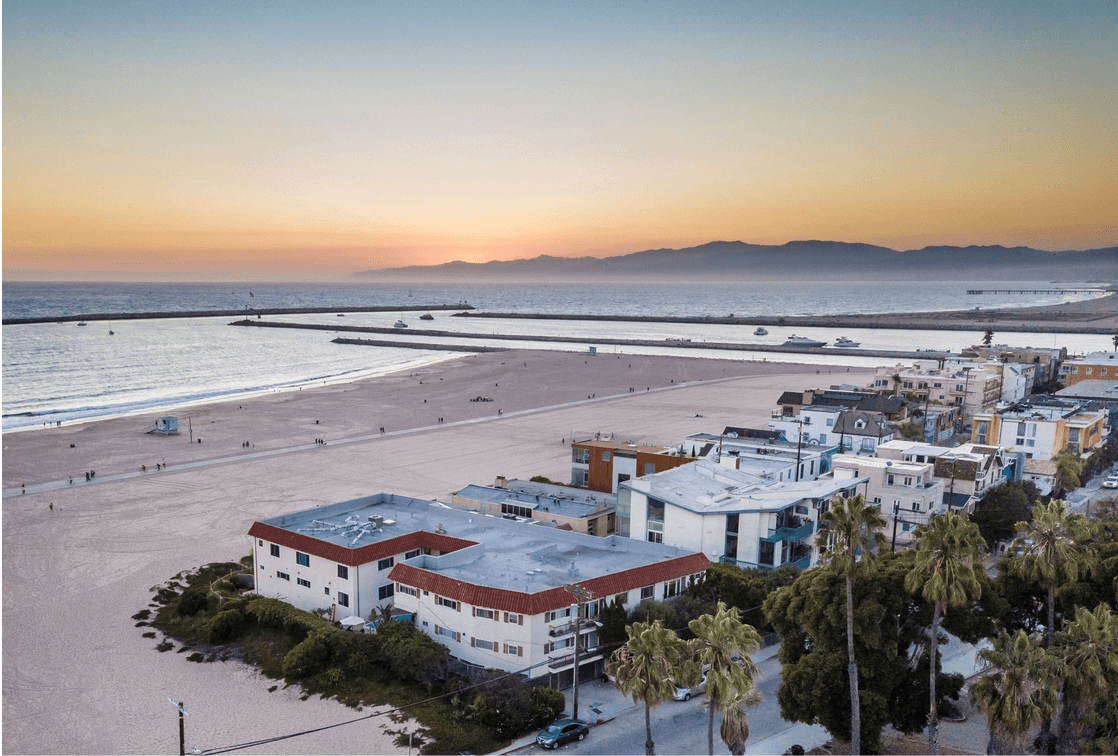 In what has increasingly become one of the hottest fields on the planet, there has been a broad realization that real estate investing is one of the most profitable and "easiest" markets to get into — so long as finances and credit are on your side. Even to those who miss real estate investing opportunities, it is often said that the biggest regret is not investing years ago, with real estate being some of the least risky forms of investing out there. Rather than "set and regret," the benefits parallel more to "set and forget."
Lawrence makes it clear that the best time to invest in real estate was years ago, as its value only goes up — or more particularly, the value of the land it's built on. With Southern California being one of the most highly-desired cities in the US, Lawrence understands the unique position Los Angeles is in, with an unrelenting demand for housing and not enough supply, values are essentially only ever going up.
With a career spanning over 50 years, Larry's humble beginnings started in a coal-mining town in Pennsylvania. After his family moved west to Los Angeles, he took notice of the change in weather and affluent real estate, and even bought his first apartment building as a teenager, so that his family could improve their living situation. They essentially lived rent free in a spacious owner's unit, while the other tenants paid the mortgage and operating expenses. This understanding of operation led Larry to become one of the most decorated, and possibly one of the most under-the-radar experts in the Westside Region of Los Angeles real estate today. While earning his accounting degree from USC on a full scholarship, Larry also learned how to enhance land value with entitlements and worked as a consultant for owners of beachfront property in Malibu. He quickly learned the intimate details of developing real estate and navigating city bureaucracy (including dealing with the coastal commission) through hands-on real-life experience.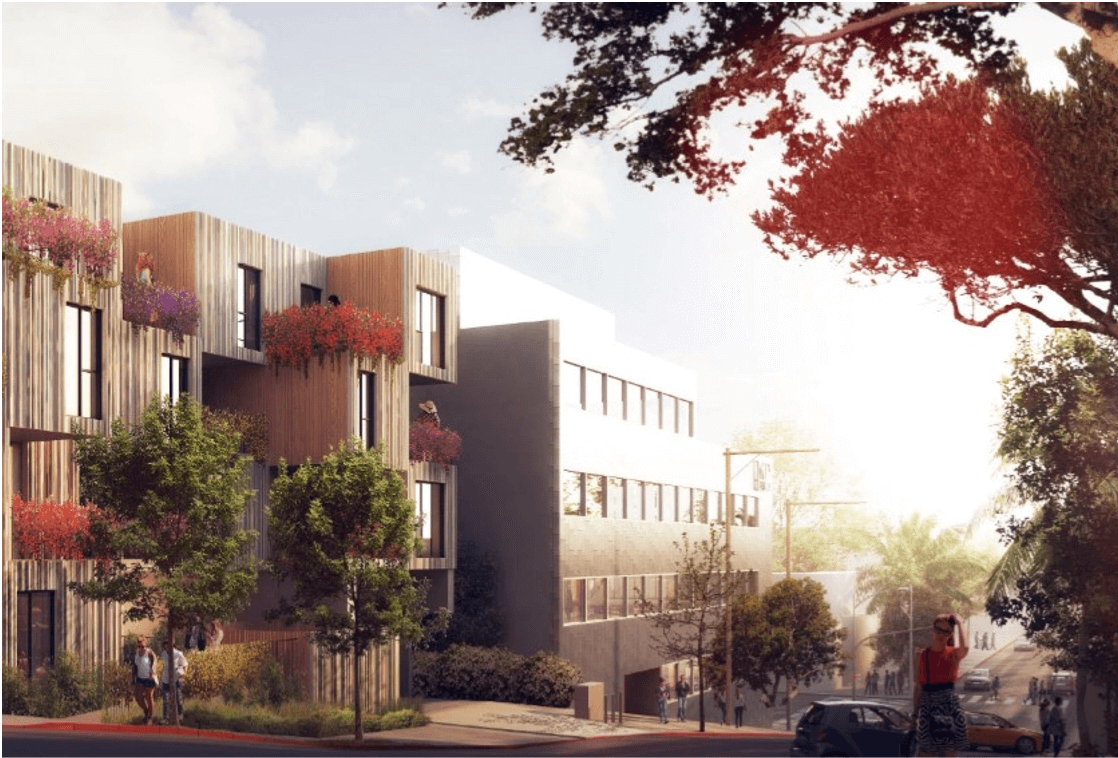 Larry has been known for turning sleepy areas into vibrant communities, and some notable examples include the introduction of high-end street retail on Montana Avenue in Santa Monica, the revitalization of the South Beverly Drive shopping district in Beverly Hills, the repositioning of Larchmont Mercantile in Hancock Park, and the redevelopment of Westwood Village.
His biggest accolade includes obtaining the seminal entitlements to transform an office building leased to Fox Studios into the area's first high-rise residential project. He initially purchased the property for $30 million and sold the entitled land in a bidding war to Lehman Brothers for $110 million. This project is currently known as Ten Thousand Santa Monica Boulevard, one of the most luxurious high-rise residential buildings in Century City.
No Losses. How?
Larry refined a core strategy over time to mitigate downside risk that involves the following:
Buy properties at a discount ("value-bought")

Look for multiple exit strategies (e.g., land that can be entitled for another use). 

Use strategic debt financing that is aligned with each property's unique business plan. 
He also designed an investment structure that maximizes tax benefits of owning a diversified portfolio of real estate versus a single asset with terms that do not force ill-timed liquidations, a common pitfall for newer managers. Most importantly, real estate is a local business. Deep marketplace knowledge and long-term relationships will always be key ingredients to success. 
In addition, it takes credibility to maintain a stellar record. This is why investors must be an "accredited investor" — a term defined in Regulation D under the Securities Act of 1933. "Such qualifications include two consecutive years of $200,000 in annual income or a net worth of at least $1,000,000 exclusive of primary residence," the Christina team says. "Essentially, investors must have sufficient capacity to be prepared for the illiquid nature of real estate. Our philosophy is that real estate is best used as a tool to preserve and grow wealth, not to get rich overnight."
Questions & Answers With the Christina Team
There are some key differences about Christina 5 when compared to other offerings. What are the biggest highlights that you'd like investors to know about, and why should this opportunity not be missed?
Christina 5 is one of the most unique offerings available to real estate investors today. The primary differentiators include a focus on the Westside Region of Los Angeles (one of the most exclusive places in the United States to own real estate), a long-term ownership outlook synonymous with great real estate fortunes, our tax conscious portfolio structure, and the ability to invest alongside a sponsor with a 45-year track record, zero losses, and skin in the game. 
Many real estate operators have never experienced a full real estate cycle and have been relying heavily on market momentum to make profits. Considering rising interest rates have changed many lenders' outlook, there could be a swell of attractive acquisition opportunities. Legendary investor Warren Buffet is famous for saying "Only when the tide goes out do you discover who's been swimming naked." Christina creates value by acquiring and improving underperforming assets from inexperienced managers who are forced to sell. We have demonstrated the ability to make money in any economic climate.
What can investors expect when they get started with the Christina 5 Wealth Builder and Christina 5 Income Builder programs?

We refer to our investors as members. Members can expect white-glove customer service and detailed quarterly updates (at a minimum) as we assemble, build, and curate a portfolio of investment-grade properties in the Westside Region of Los Angeles to preserve and grow generational wealth. We do all the heavy lifting so our members can sleep at night without the headaches of being a landlord, while still owning great investment properties. This is akin to owning the best row of properties in the Monopoly board game without leaving it up to chance by rolling the dice.
Additionally, our portfolios generate paper losses to minimize federal income taxes for our members, even as the real estate appreciates in value and cash distributions are made.

What is Christina offering that investors won't find anywhere else in the market?
Christina's extensive network of brokers, private owners, and professional relationships with trustees, CPA's and lawyers provides exclusive access to rare "first to know" investment deals. This long-standing rolodex gives our team an "edge" in deal sourcing and our investors gain access to opportunities that would typically be unavailable. Christina has democratized investing in trophy locations to accredited investors nationwide.

With the US market being as hot and shifty as it is now, why is this the right time for investors to get onboard with Christina?
It's never a bad time to own great real estate. Christina has always benefited from buying when others need to sell. These opportunities often arise from deaths, divorces, bankruptcies, fund closures, and ownership disputes. Today, they are also coming from changing market conditions.
We believe cash is king as we enter the next real estate cycle. We couldn't be more excited about the opportunity to buy real estate at a discount from inexperienced and distressed owners that need liquidity to make loan repayments or are unable to service their debt in a rising interest rate environment. Our pre-committed capital structure allows Christina Real Estate Investors to ensure certainty of acquisition performance which leads to better deal terms. Event-driven sellers often value certainty of performance over price. 
What do you say to those who are on the fence?
Will Roger said it best. "Don't wait to buy real estate. Buy real estate and wait." There is not one single property in our 45-year history that we can purchase at the same price that we sold it for. There is virtually no undeveloped land in the Westside Region of Los Angeles. We are surrounded by the Pacific Ocean, mountains, airport, and freeways. Aside from geographic constraints, our land use regulations are some of the most stringent in the nation, which contributes to the under supply of real estate in this region. With increasing demand for space driven by the best year-round weather and affluent demographics, rental rates and property values will steadily rise as supply remains constrained. Therefore, there will always be international and domestic demand for real estate in our resilient marketplace. This is what any wise real estate investor should look for in a new opportunity. The wealthiest families in the world collect real estate and pass it down generationally, so get off the fence and start doing the same.
About Christina
Christina is a Malibu-based real estate developer, manager, & sponsor founded in 1977. For 45+ years the firm has made investments in the Westside Region of Los Angeles, primarily via 8 submarkets including Beverly Hills, Brentwood, Century City, Malibu, Santa Monica, Silicon Beach, West Hollywood, & Westwood. Christina provides accredited investors with the opportunity to own coveted investment properties in these ultra-prime neighborhoods that would otherwise be unobtainable. With a strategy focused on tax-advantaged cash distributions & long-term wealth preservation, Christina has a proven track record of generating exceptional returns for its investors (which it refers to as members). The firm has been featured in Bloomberg, Forbes, Los Angeles Times, & Yahoo Finance.
Investors seeking to participate can visit ChristinaLA.com.