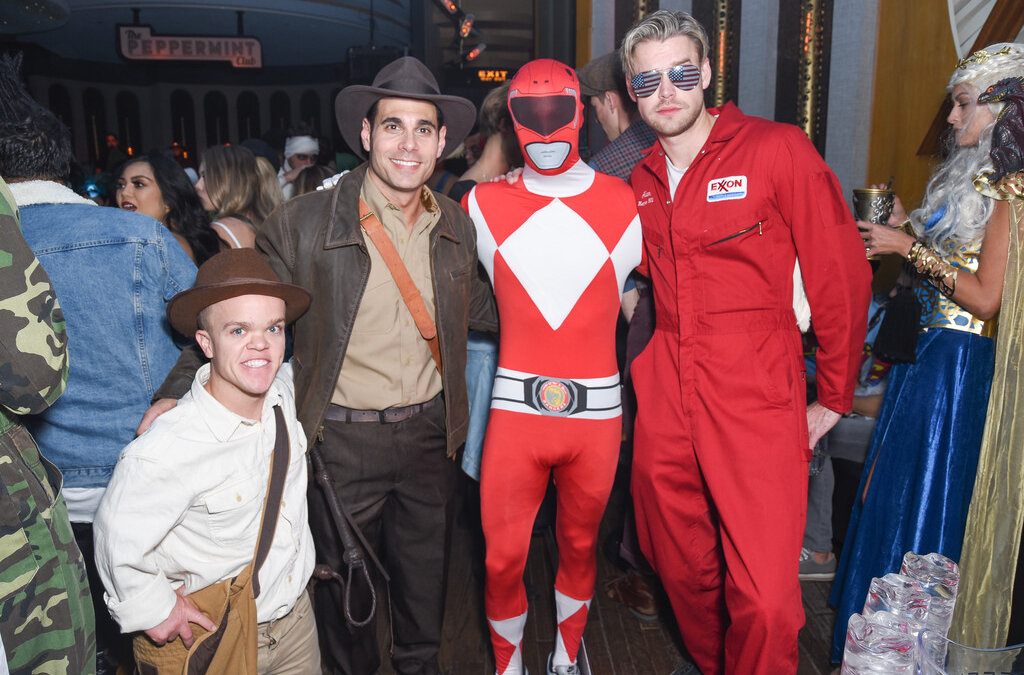 In the name of good old spooky fun, Podwall Entertainment is bringing back its annual "The Halloween Party" for the 11th year! Hosted at The Peppermint Club and sponsored by Remy Martin, Trip CBD, and Avión Tequila, the event takes place on Thursday, October 27th, making its highly anticipated return to LA's nightlife scene to deliver the most sought-after, costume-clad event of the season.
An iconic evening that – over its 10-year tenure – has become synonymous with its equally iconic guest list, will be an exclusive, invite-only affair featuring a signature performance by Café Wha House Band. Flying in every year from Greenwich Village's Swingingest Coffee House, Café Wha has historically housed some of the worlds greatest musical talent at the onset of their careers, including the likes of: Woody Allen, Bruce Springsteen, Bob Dylan, Jimi Hendrix, and more.
Since its inception, special guests (such as Matthew Morrison, Adam Lambert, Nathan Sykes, Darren Criss, Lucas Grabeel and Kevin McHale) have also jumped on stage with the band to perform during the party.  Other VIPs who have historically attended include Chace Crawford, Paris Hilton, Taylor Lautner, Nina Dobrev, Lucy Hale, Colton Haynes, Jesse Tyler Ferguson, Niall Horn, Tyler Hoechlin, Joey Fatone and beyond.
It will be yet another night to remember, complete with thrills and chills just before Halloween weekend kicks off.