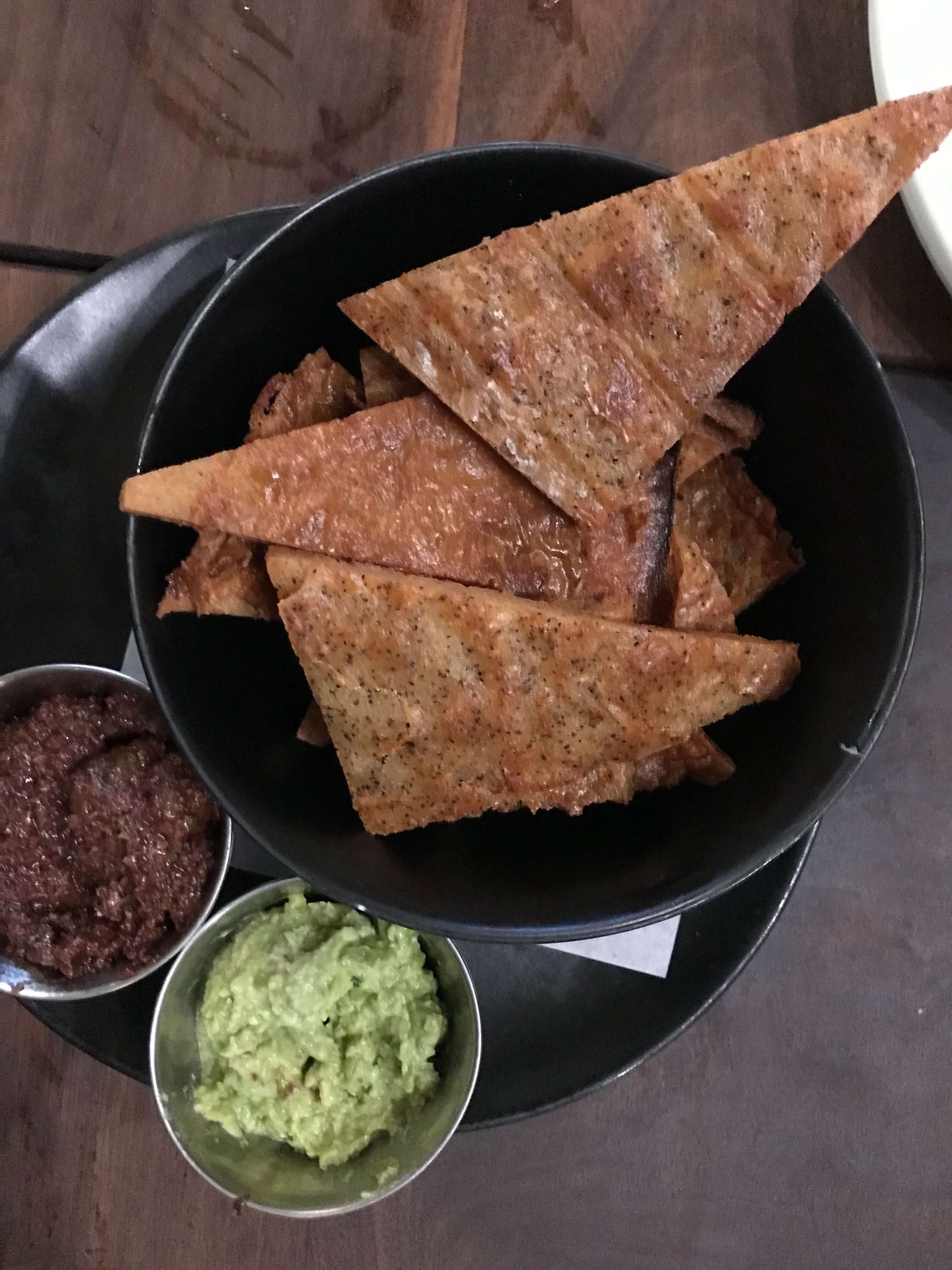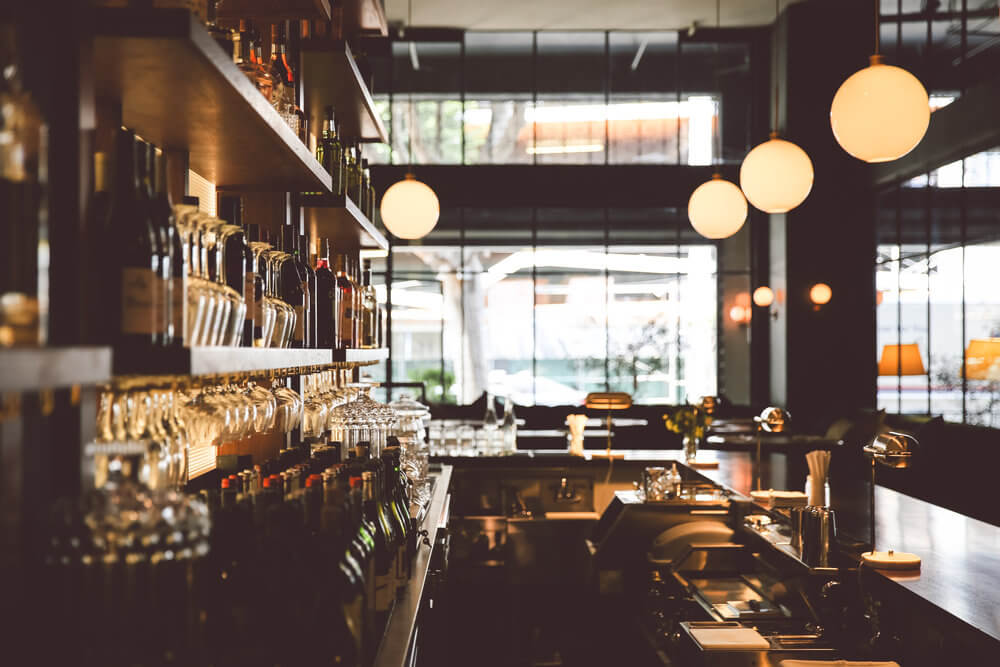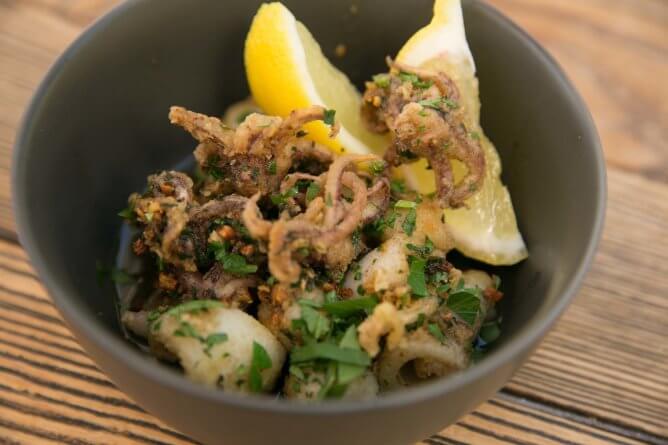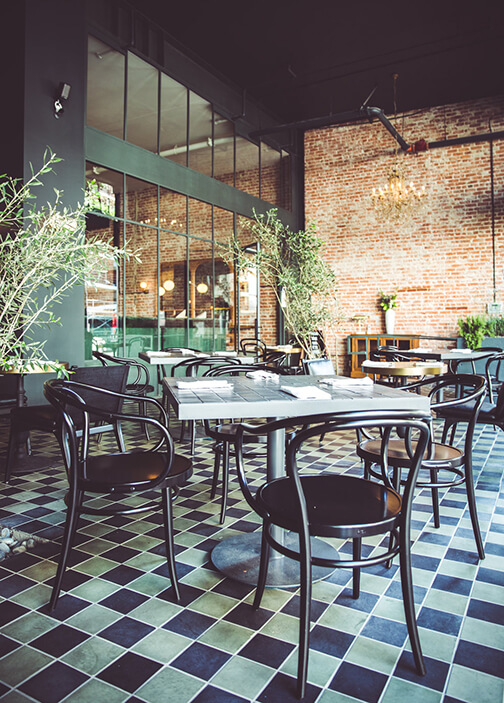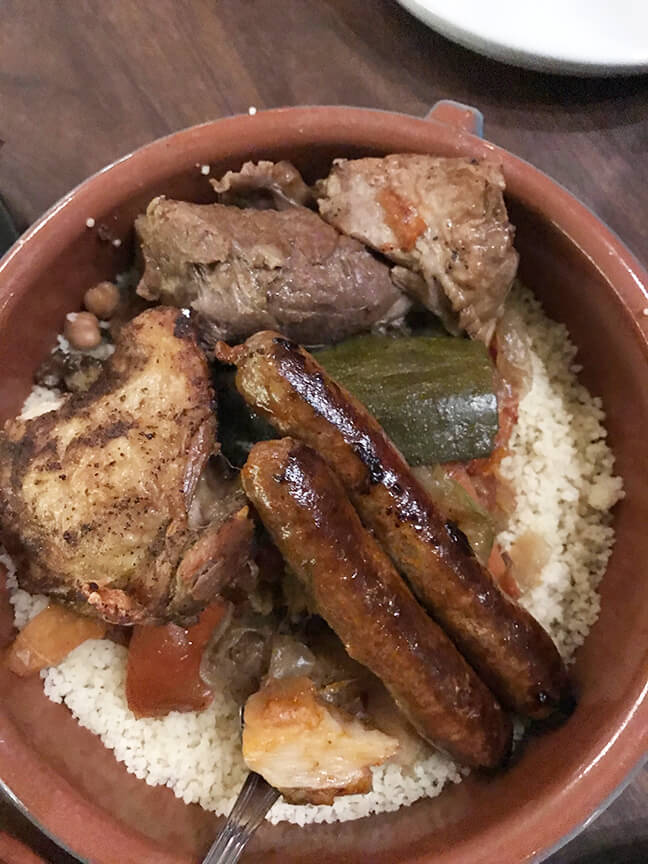 HAVE YOU EVER had the experience in a restaurant where your first bite of food sends a pleasing tingle through your body? Then you sip your wine and it's like a little bit of heaven? No? You haven't had that experience? Then you obviously haven't been to Massilia in Santa Monica. This spacious, high-ceilinged restaurant seats 85 people inside and another 60 on the large, laidback patio, plus there's a lounge upstairs available for private parties that seats another 30 people. Massilia is open 7 days a week serving breakfast, lunc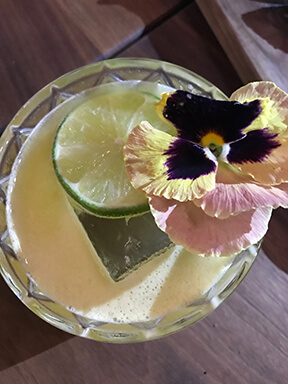 h and dinner, as well as an incredible happy hour every day with exceptional tapas (from 3-6:30pm). In addition, brunch is served on Saturdays and Sundays with choices of buckwheat pancakes laden with fresh berries, crème fraiche and maple syrup, Smoked salmon eggs benedict on toasted brioche with rotisserie potatoes, or Ahi tuna with a grapefruit salad. 
Massilia is the old name for Marseilles, France where the restaurant owner, Emmanuel Dosetti grew up. But Massilia isn't his only restaurant. Emmanuel owns the four Zinqué cafes (in Venice, DTLA, Newport Beach and West Hollywood) and though they're all popular French restaurants, Massilia is the only one that serves the signature fusion of Mediterranean, Moroccan and French cuisine. 
Here you can start your meal with an appetizer of socca chips: chickpea flour (gluten free) black olive tapenade and green peas hummus—absolutely delicious. Or try the tasty mix of clams with merguez sausage in tomato and white wine sauce served with grilled sourdough bread—again, delicious. There's pan seared calamari (not fried), roasted red peppers bruschetta, aguachile ceviche—so many mouthwatering tapa style appetizers to choose from.
And why not have a cocktail? On the best seller list is La Francaise (please watch the video and allow the lovely Rebecca Carriel to present the special ingredients for you). Also popular is La Japonaise, a mixture of kikori Japanese whiskey and amontillado sherry with lemon, basil and cynar. The drinks menu offers 5 types of negronis (you should love Massilia for that alone), a variety of beers (even gluten free choices), aperitifs, digestifs and dessert wines. And of course, the wine list is superb. My favorite being the bold red, Chateauneuf-Du-Pape domaine du vieux lazaret 2015. 
For the main course, there are pasta dishes (I recommend the tagliatelle aux morilles—the most flavorsome mushrooms sprinkled with parmesan), and vegetables dishes like zucchini gratin and ratatouille style Provençal roasted vegetables. But the "big" dishes are the grilled branzino served whole with chimichurri, herbed oil and lemon—simply delectable, and Moroccan couscous royal chicken, merguez sausage, lamb, seven vegetables, white raisons, and Harissa sauce.
Leave space for dessert and try the ile flottante, a meringue with crème anglaise and caramel. It melts in your mouth and, as my dining cohort said, "it's like the dessert that never was". It's lighter than air.
On top of the scrumptious food and fabulous array of beverages, the service is outstanding. I would be amiss to not give a loud shout out to our server, Jean-Michel Danays who was delightful, knowledgeable, entertaining and went above and beyond to make our meal a memorable one. 
Go visit Massilia. You won't regret it.
Address: 1445 4th St, Santa Monica, CA 90401
How to make an exotic cocktail (as interviewed by Zuke Oshiro)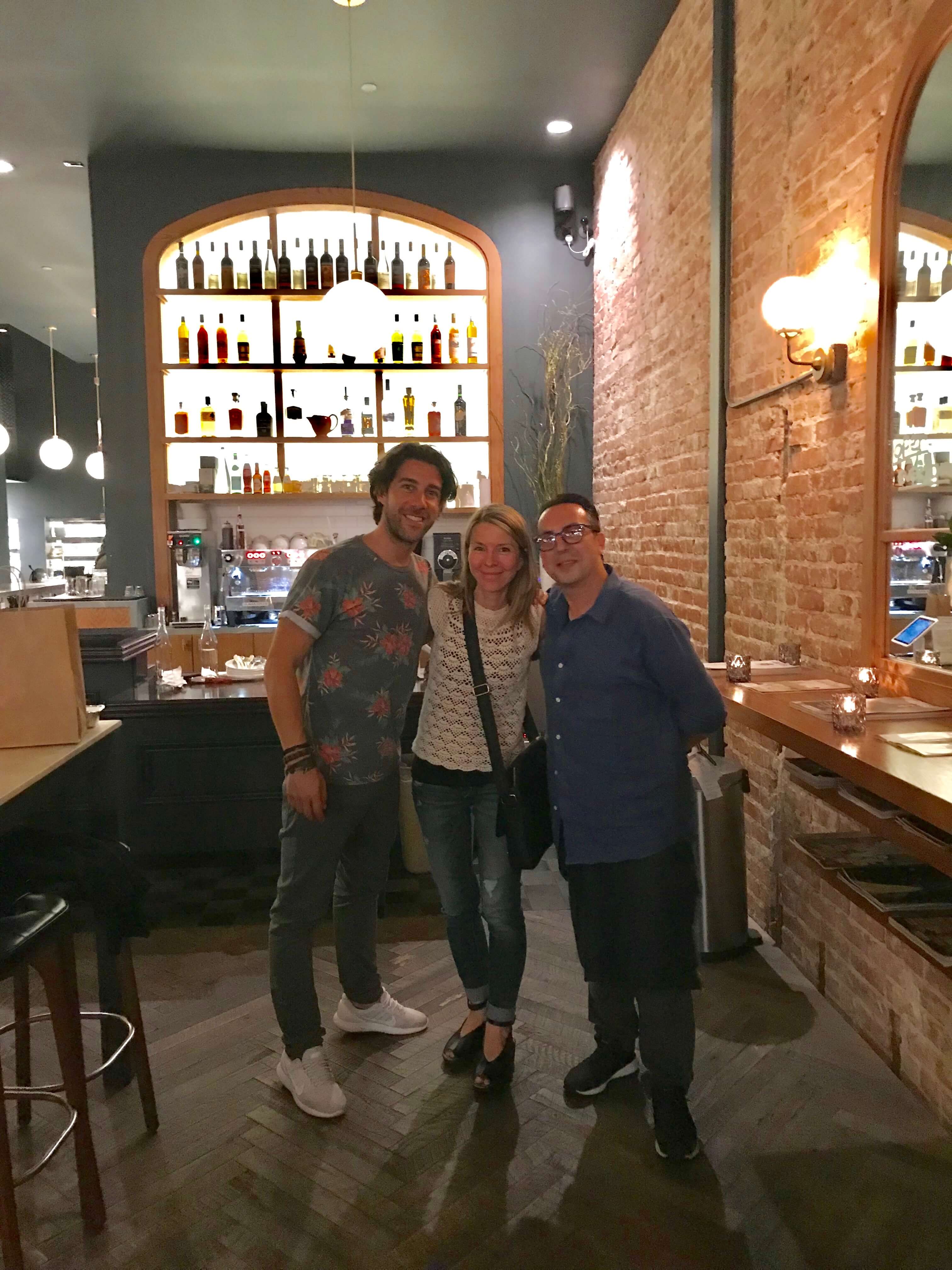 Diego, Jean-Michel Danays and Niki Smart