A passion project by Photographer Adrienne D. Williams, MS.RPRSNTD, is a four-day photo exhibition that seeks to bring attention to the overwhelming misrepresentation of women of color in media, and the underrepresentation of skater girls of color.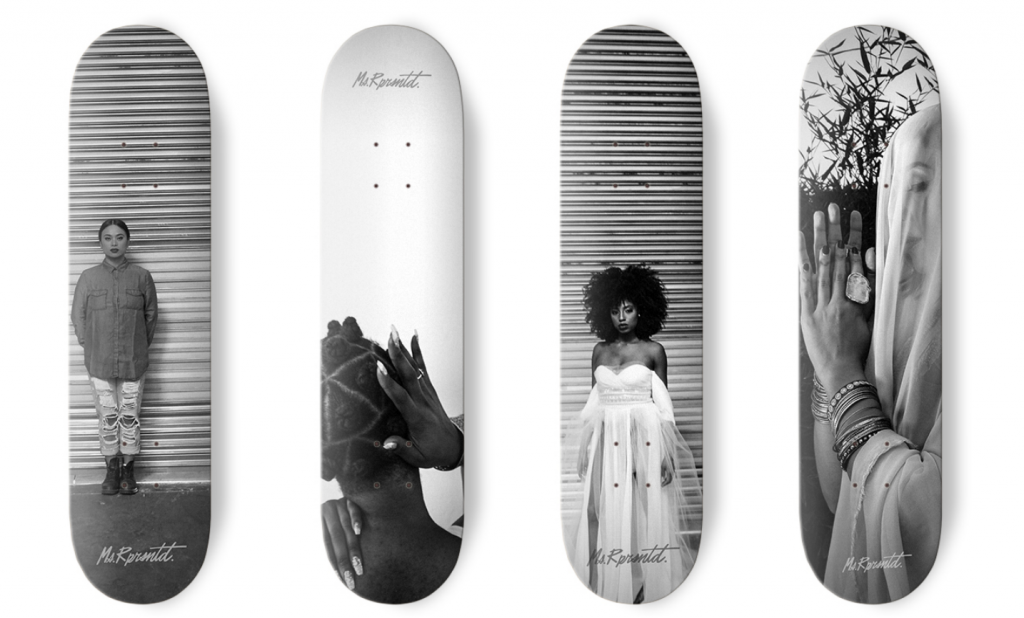 Williams states – "Growing up as a young black woman in the white suburbs of Metro Detroit, I always wanted to skate, but didn't know how to articulate why I felt out of place or unwelcome at the time. I took a step back, and instead participated in the culture by working in skate shops and photographing skaters. The purpose of MS.RPRSNTD, is to inspire young women to overcome that fear, ignore that little voice of doubt and do WHATEVER it is they want to do. Whether that's ride a skate- board, build a plane, be a Supreme Court Justice or a stay at home mom. This is why I've created images of beautiful and empowered women of color and I'm showcasing fearless girls who are out there skating every day."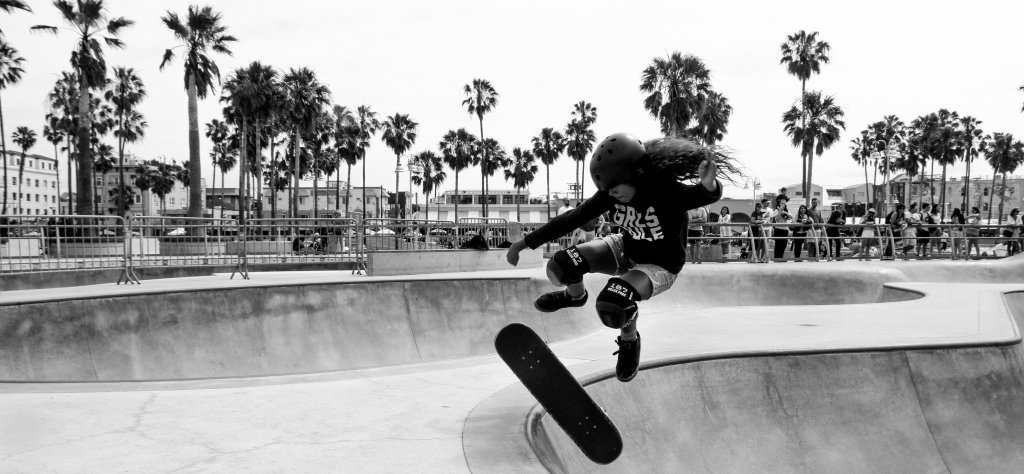 The exhibit – featuring skateboard decks adorned with portraits of women from Black, Hispanic, Asian and Middle Eastern decent, alongside phototographs of some of LA's most promising skater girls – will take place at Space 15 Twenty, Urban Outfitter's LA concept store, September 7th – 10th, 2017.
Daily activities include a Kick Push Workshop with Jazzmen Chavez, Adrianne Sloboh & Ruby York; A panel on September 9th hosted by Abby Allen and panelists being Mary Elizabeth Ellis, Ashlee Marie Preston, Candace Reels, Maricel Sison & Shawanna Davis and various open gallery hours.
A portion of proceeds from art and apparel sales will benefit Inner-City Arts, a non-profit organization dedicated to engaging young people in the creative process in order to shape a society of creative, confi- dent and collaborative individuals.
All events will take place at Space 15 Twenty, 1520 N Cahuenga Blvd, Los Angeles, CA 90028.
For more information and event tickets visit www.msrprsntd.com.
Ely Anne Vedar
Fashion & Lifestyle Editor
While California feels like it's always been her home, Hawaii, San Francisco, Las Vegas and the Philippines are just a few places Ely Anne has lived thus cultivating her lifelong appetite for finding, trying and sharing new adventures, especially through food and wellness activities. She loves how food can always bring people together – anywhere, any time – and that's what fuels her passion for public relations and marketing. Ely finds it invigorating to have a hand in seeing brands thrive in their community by using her PR, marketing and event production skills.