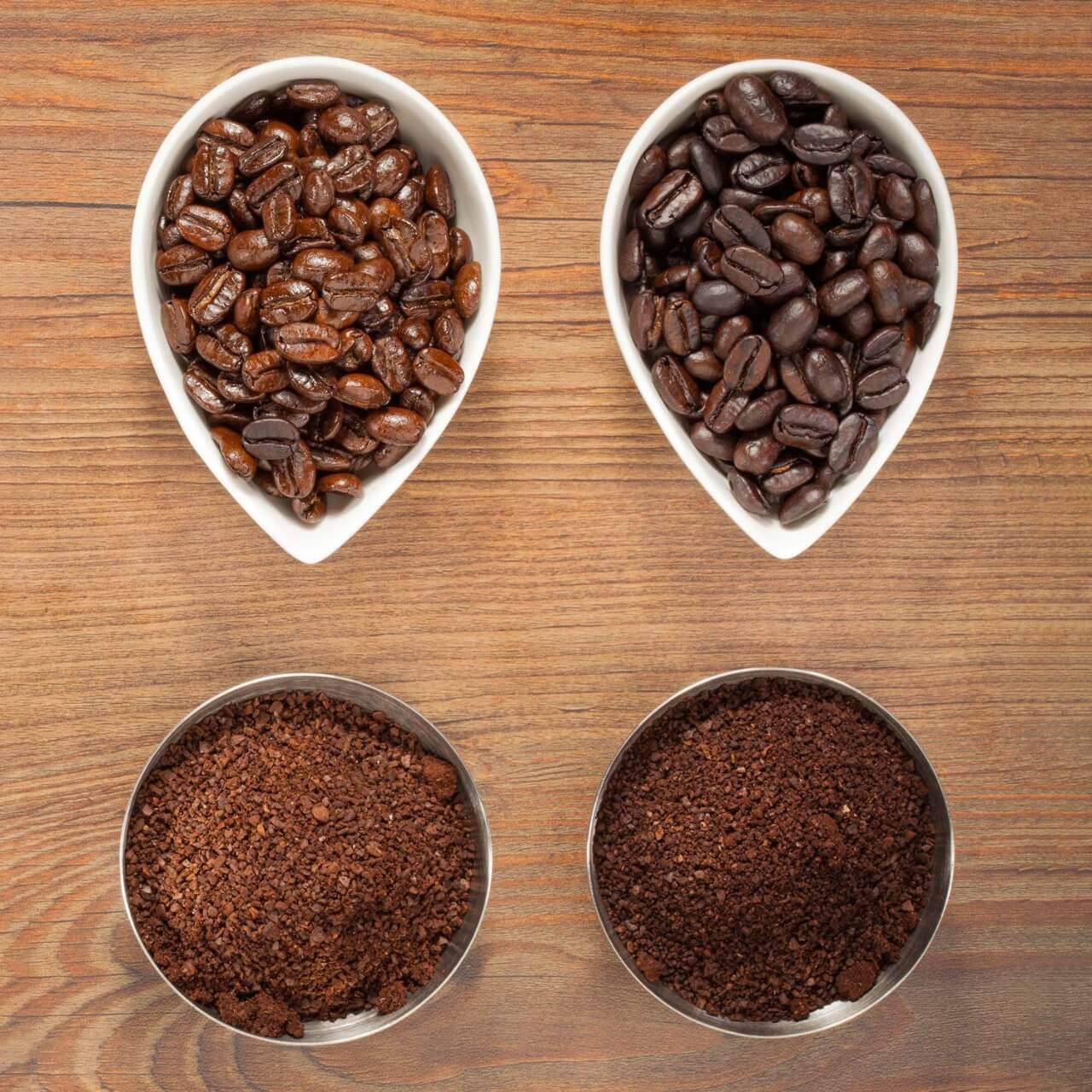 In honor of National Coffee Day, Local LA Roaster and makers of family-crafted Don Francisco's Coffee share three great coffee tips and some fun tidbits!
We tapped Lisette Gaviña Lopez, a fourth generation coffee roaster and marketing director for F. Gaviña & Sons, Inc. the coffee roaster her grandfather founded over 50 years ago.
What makes a great cup of coffee?
Some don't give a second thought to what goes into their daily cup of coffee. It's enough to know that you just need a cup or two, or three, to get you through the day. But what goes into making a great cup of coffee? Lisette breaks it down to the basics:
"Coffee has two ingredients, coffee and water, so it's important that these two main ingredients be high quality. You can't take bad quality coffee and make it good. So be sure to use high quality coffees like those made with only 100% Arabica beans and also make sure that the water you use is free of visible impurities or any odors. For example, Don Francisco's Coffees are all made with 100% premium Arabica coffee sourced from the world's finest growing regions, including Latin America, East Africa and Southeast Asia from countries such as Colombia, Brazil, Costa Rica, Guatemala, Hawaii, Ethiopia and Indonesia among others.
Coffee is an agricultural product. It's actually the seed of a cherry that is grown on a bush. It's mostly picked by hand and goes through a fermentation process to remove the skin. But to develop the flavors and aromas of the coffee for brewing you have to roast it. At our zero-waste-to-landfill roasting and packing facility in LA, we produce more than 40 million pounds of coffee each year from the finest selection of 100% Arabica beans, each meticulously roasted to their peak flavor, and then packaged for consumers, foodservice partners and private-label customers. Attention to quality and consistency is also an important part of this process for us. But from a consumer perspective, your senses of smell and taste are also very important in identifying great coffee. Good coffee should be highly aromatic and smell sweet and floral, and even fruity, taste rich and flavorful with a good balance of strength, body and acidity.
What is the best way to store coffee?
Lisette says: "Keep it fresh and airtight." This is a common question and many have their own take on it, but the best way to keep coffee fresh is in an airtight container and storing it in the freezer. But, if you're drinking a few cups daily, you won't have to worry about your coffee lingering around for too long. It's also important to buy fresh coffee from the get go – whether at your local store or online retailer.
Another thing that people may not think much about is the role of packaging, which serves to protect the coffee, maintain its quality, and lock in freshness and flavor. Don Francisco's Coffee bags are flushed with nitrogen and made with a foil barrier film and a built-in patented one-way valve system to limit any exposure to oxygen and keep our coffee fresh! For Don Francisco's Coffee bags, the valve is that little button-like imprint with the castle on the front of the bag. Some may have noticed these little valves on the front of their coffee bags too. I'm proud to say that my family's company, F. Gaviña & Sons, Inc. pioneered the introduction of the one-way valve that is still used in every Don Francisco's Coffee bag today. Pro tip: You can gently squeeze the bag and the valve releases the aroma to smell the coffee before you buy it."
How do we preserve coffee for future generations?
In recent years there has been a growing interest related to coffee and sustainability and the fragile journey from seed to cup. It's important to understand what sustainable practices are required to ensure that we never run out of coffee. After all, what is the world without coffee in it?
Lisette says: "If you care about coffee, you have to care about the environment. Caring for the environment is at the cornerstone of our family tradition and 150 coffee legacy – after all, the earth gives us coffee. Coffee is one of the most popular beverages in the world, with more than 450 million cups of coffee consumed daily just in the U.S. That's a lot of coffee to be produced every year, and the only way to get more is by growing it.
As a family and a company, we are committed to great coffee from seed to cup, and beyond – sustainability plays a big role in that. We've operated a zero waste to landfill plant for years, but are always looking for ways to innovate to meet the changing needs and preferences of our customers, while looking for new ways to minimize environmental impact.
Our company's Direct Impact™ Initiative was built on the belief that promoting sustainability practices in our business decisions has a direct impact on the lives our coffee touches. But our business and community initiatives aren't enough on their own; the consumer is a critical part of this process. This is why we partnered with recycling company TerraCycle to recycle packaging from two F. Gaviña & Sons, Inc. brands, Don Francisco's Coffee and Café La Llave which includes espresso capsules, single serve coffee pods (K-cup-style), and coffee bags.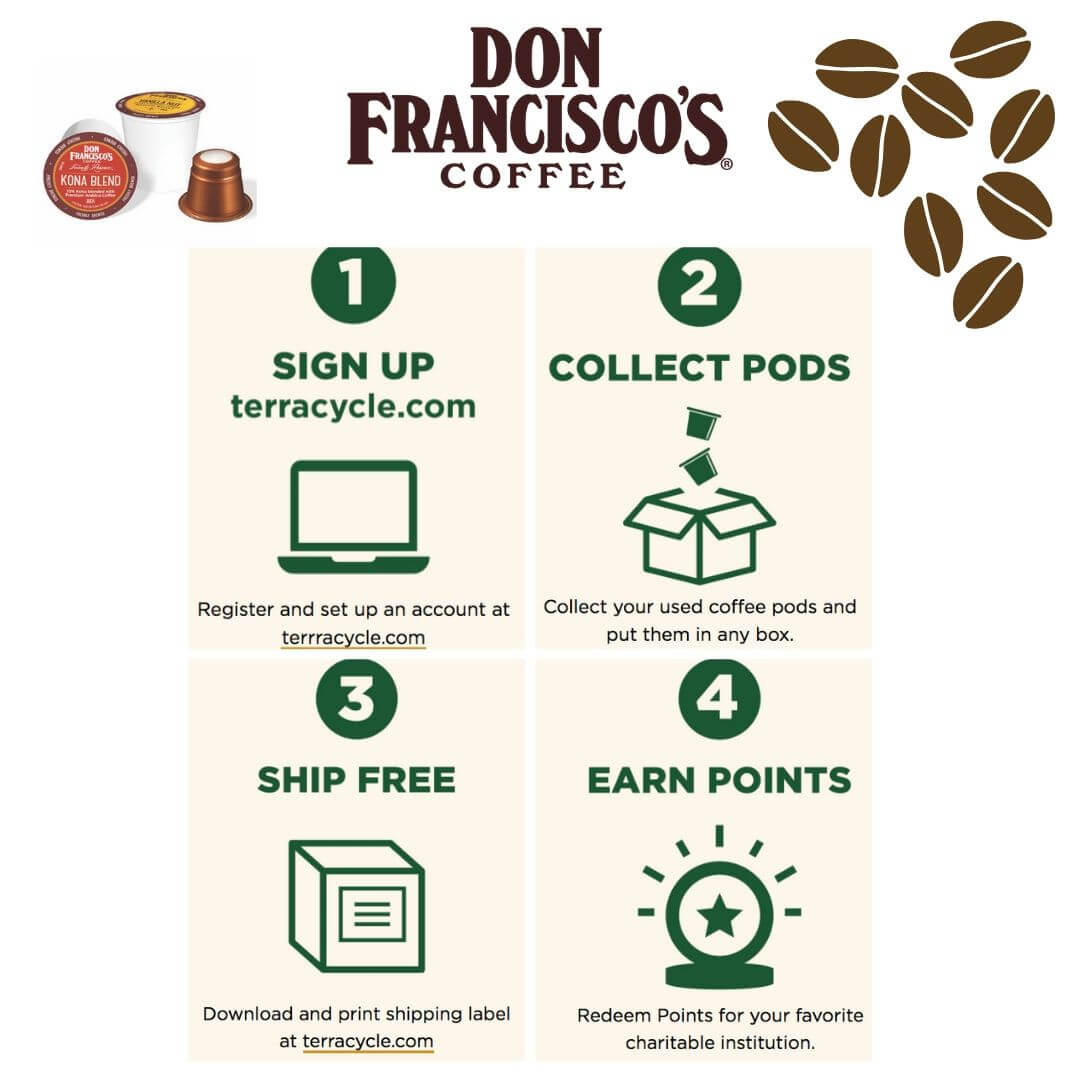 Consumers can recycle bags and pods in four easy steps. To participate, register for the Coffee Bag and Pod Recycling Program at terracycle.com/gavina, collect your used bags and pods, print prepaid shipping labels, and mail in eligible items directly to TerraCycle for recycling. The Coffee Bag and Pod Recycling Program also gives participants the opportunity to donate to select charitable institutions based on points earned for recycling.
In addition to taking advantage of any recycling program, I encourage coffee lovers to find new ways to reduce, reuse, and recycle all coffee products. Cups, capsules, bags, cans, and coffee grounds can also be upcycled in a variety of ways. Used coffee grounds can be reused to create homemade body scrubs, and even added to the soil on flower beds. In fact, our cans of Don Francisco's Coffee can be repurposed to make beautiful pots for plants. And, because the cans are made of steel, they can also be recycled through most municipal curbside recycling programs."