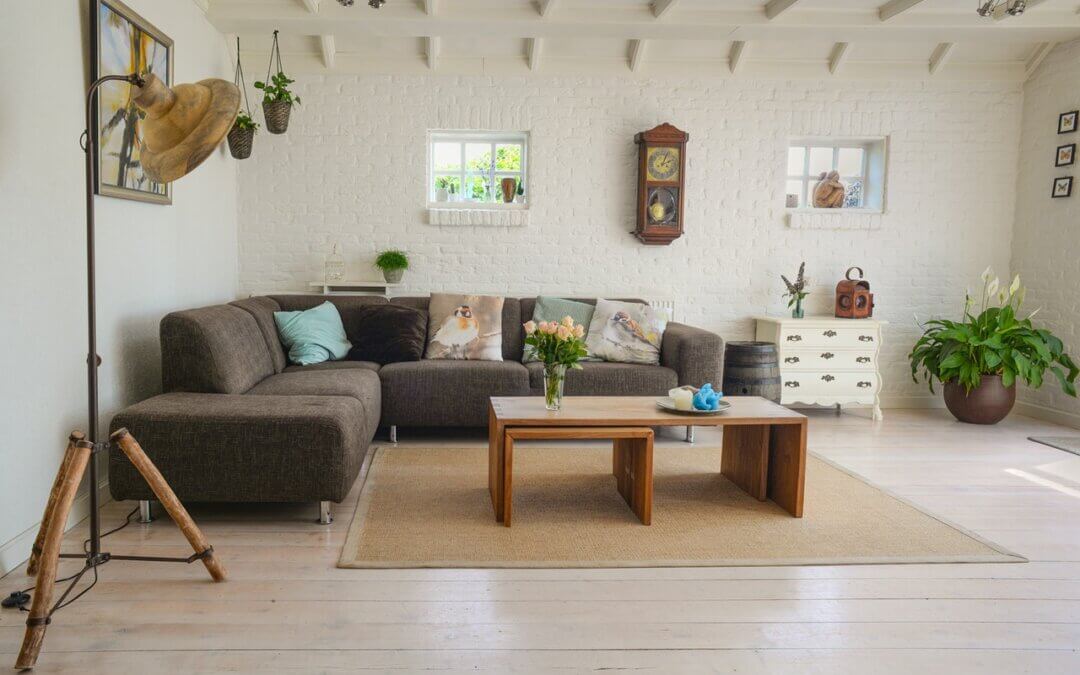 Living in SoCal is often like being in a world full of sunshine. And it makes sense that you'd want to bring some of that fun, vibrant energy into your home as well. No matter where you live in sunny Southern California, there are so many ways that you can make your home match your own personality while you modernize and clean it up in order to make it sleeker and more current. From simple fixes to larger projects, it truly is all about what you want to bring into the space. Of course, every home is different and every style is different, so there are so many options you can explore.
1.  Embrace Simplicity
One of the easiest ways to make any home look more modern is to embrace simplicity in design and furnishings. Although it can be tempting to deck out a space with the most fun, bright and colorful accessories, using simplicity in the form of neutral colors, clean lines and simple decor can make a space feel much more uplifted and current. Simplicity is timeless!
2.  Bring In More Light
This isn't always an easy fix for everyone, but if you can manage it, it's well worth it. Having plenty of natural light in your space is one way to make it feel more modern and current, as it helps everything feel much more uplifted. If you happen to have big windows or open doors, now might be the time to open them.
3.  Add a Home Office
This might be a case of practical modernization, but one thing that everybody needs a little bit more of nowadays is space to get work done and to have a little bit of solitude. There are so many ways that you can add a home office into a space that you might not of expected before. Consider adding a home office in your sunroom, basement or even an accessory dwelling unit if you have one.
4. Lighten Up the Walls
One of the easiest ways to make a space look brighter and more modern automatically is still bringing some lighter colors. Specifically, using lighter neutrals on the walls can open up a space and leave more room for other accessories to take the spotlight. If your house feels dark and dingy, this can be a great step that you can take.
5. Get Rid of Wallpaper
On the same subject, if you happen to have wallpaper on your walls, especially outdated wallpaper, one of the best things that you can do to modernize your space is two get rid of the wallpaper. This is often a very easy fix, and it can do a lot for a space, including freeing up room for other, more sophisticated and current decor.
6. Declutter
One of the easiest ways to transform a space without actually transforming the space itself is to declutter and clean. Whether you are already a bit of a minimalist or you find yourself to be a bit of a collector of things, there's no reason why you can't take a day or two for a full deep clean in order to make room for a more intentional space around you.
7. Remove Carpeting
Carpeting is often considered to be outdated, especially in terms of modern decor. If you can rip up carpeting and find some beautiful hardwood or even industrial concrete underneath, you can easily transform an entire space into a modern paradise.
8. Update Light Fixtures
Lighting can be extremely transformative, even if we aren't talking about natural lighting. If you have clunky, outdated light fixtures all around your home, replacing them with a simple, sleek light fixtures can be the exact shift you need to make your space feel much more modern and authentic.
9. Art You Care About
One thing that can drag the house down tremendously is art and decoration that isn't thoughtful or personalized. No matter what kind of art you're interested in, it's important to find decorative pieces that you actually enjoy and want to spend time around. That way, your space will feel uplifted and personalized, in addition to feeling modern.
10. Get Smart
One fantastic way that you can make your home not just look modern, but also feel modern, is to invest in some smart home technology. From smart thermostats to lights that go off on command, having a smart home can make your life easier and make your entire space flow with an ease that you've never known before.
Making Your Home More Modern
There are so many ways that you can modernize your home, from the way that it looks to the way that it feels. By adding functional elements and finding decoration that you truly love, you can make your home a modern paradise in the Golden state.