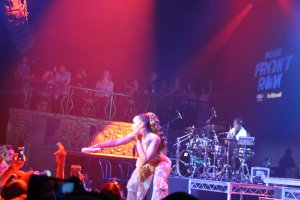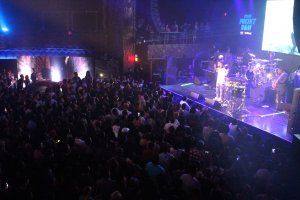 Billboard and Ford Motors have teamed up this Summer to create a multi-city concert series called, Ford Front Row, with each city showcasing one chart-topping artist and one rising star.  The series kicked off its first show in downtown L.A. at the Belasco Theater and featured the critically acclaimed Tinashe and three-time Grammy nominated, BJ the Chicago Kid.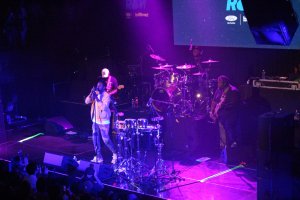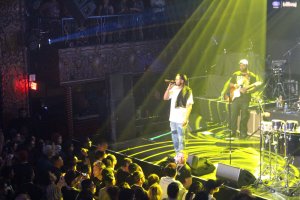 BJ the Chicago Kid kicked off his set with various cuts from his latest album, In My Mind, while making sure to give an extremely soulful performance through each song.  The room was completely tuned into his melodic groove and beautifully arranged vocals on his tracks like "Church", "Love Inside", and fan favorite, "Turnin' Me Up".  Immediately after BJ's set, Tinashe took center stage to perform a riveting set from her album, Aquarius, and from her upcoming project, Joyride.  There was no shortage of stage presence when Tinashe performed, as she delivered impeccable choreography and vocals without missing one beat.  Fans sang along to every one of her songs and amplified their excitement at every dance break, because one thing was certain, Tinashe came to deliver high-energy performance at all costs.  Her set ended with her chart-topping hit, "2 On" and finished it off completely engaged with her audience in a back and forth sing-along.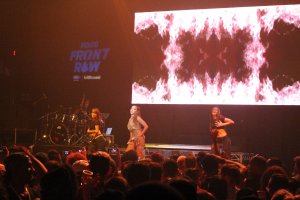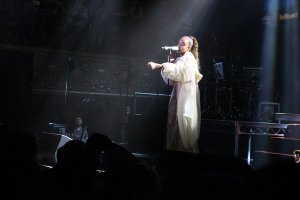 Billboard and Ford succeeded in making a truly memorable experience for the fans with the concert itself being completely free along with gifting all guests with promotional giveaway items by simply downloading the FordPass App.  Follow the rest of the concert series on social media through the hashtag, #FordFrontRow.  Next up on the tour is Miami, followed by Atlanta, and then culminating in New York.  For more information on how to Enter to Win a trip for you and a guest to one of the next shows along with a chance to win a Ford vehicle of your choice, make sure to visit Billboard's Ford Front Row portal by Clicking Here.