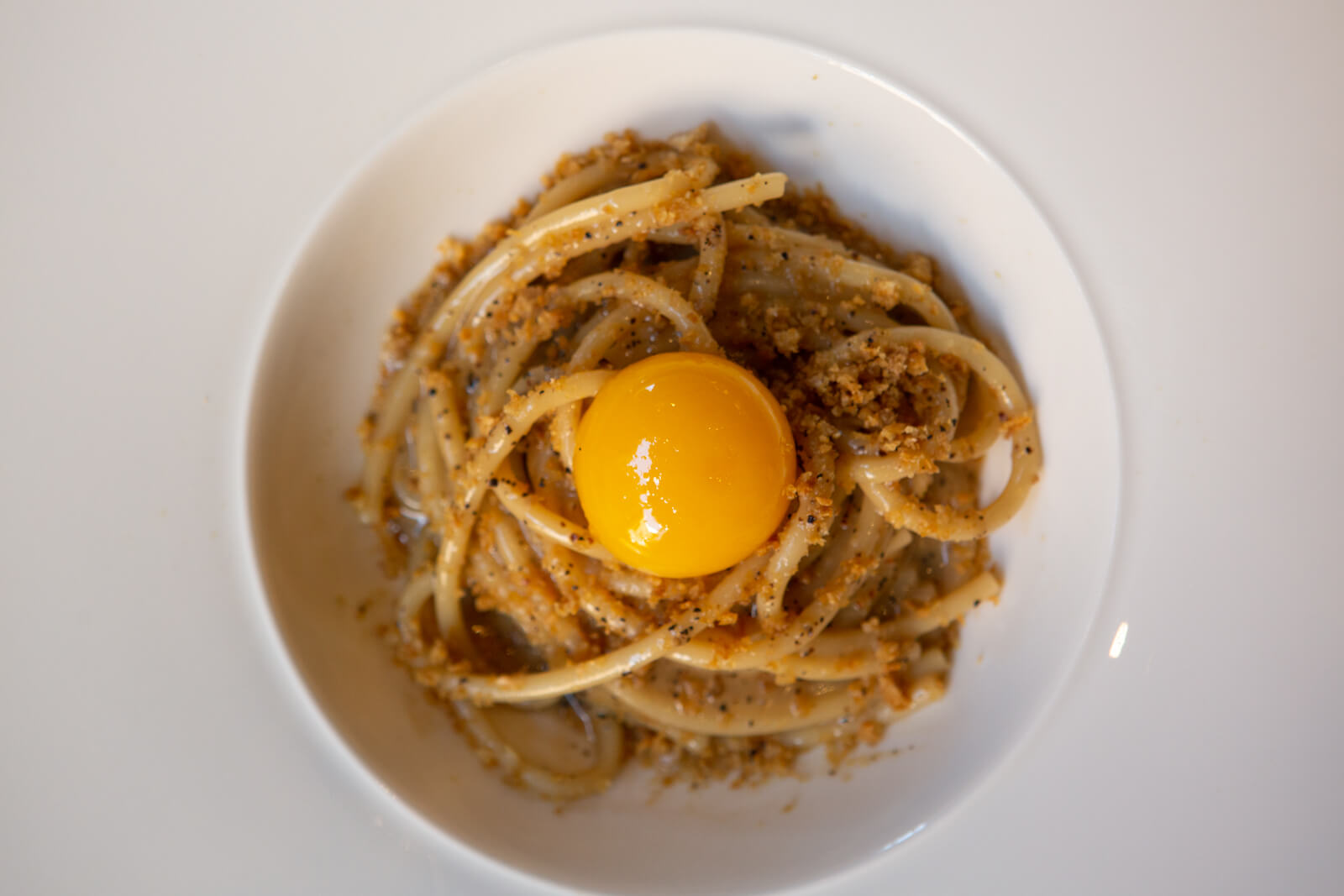 There's lunch, and then there's holiday lunch. During this most wonderful time of year, Bon Temps, one of Esquire's recently minted Best New Restaurants in the U.S, is providing guests with a new way of experiencing Chef Lincoln Carson's culinary acumen through the launch of full-service lunch. What exactly can guests expect from this early holiday gift? Read on for more details.
Chef Carson's attention to detail, honed during his more than 28-year career, is showcased through a thoughtful, yet concise menu curated for the downtown Los Angeles Arts District community and beyond. Guests can opt for lighter lunch fare including a gravlax tartine on rye levain, with meyer lemon schmear and trout roe, and a little gem salad with caesar vinaigrette, mackerel and parmesan; or order from main course options reminiscent of the restaurant's dinner menu offerings. This menu includes chicken paillard, featuring Jidori chicken served with frisee and creamy vinaigrette, and steak frites, comprised of Creekstone prime flat iron, and maitre d'hotel butter.
Carson's freshly made sandwiches, small salads, and pastries will still be available for take away. Guests have their choice of indoor or outdoor dining within the minimalist, contemporary space designed by Jon and Maša Kleinhample of Arts District-based, Belgian-born Klein Agency — in tandem with the project's lead architect Nicole Cannon (NCA Studio Inc.). The semi-private wine room can be booked for an intimate lunch, ideally suited for the neighboring business clientele. Full-service lunch is offered Monday through Friday from 11:00 a.m. until 2:00 p.m. 
$5 valet is available with validation from Bon Temps.