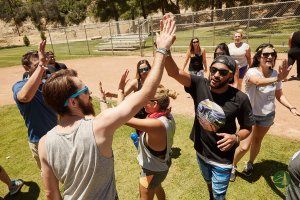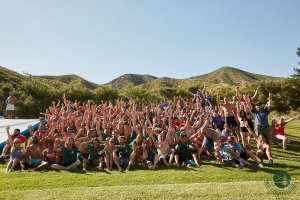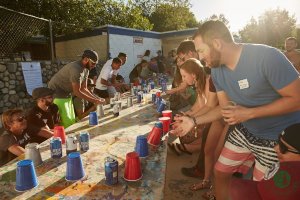 This is not your average campfire!  Welcome to Camp No Counselors, a unique camp experience specifically created for adults who want to have a positive, booze-filled fun fest with a nod to their childhood.  Sound crazy?  That's because it is… Crazy fun.  I was able to experience Camp No Counselors this past May when they hosted the Los Angeles edition of the camp.  If I could describe the experience in three words, they would have to be adventurous, daring, and exceptional!
The experience overall was unlike any camping trip I've been on, noted, most of my camp experiences were limited to childhood, church-based field trips.  This was the complete opposite. The CNC team really put in the effort to create an atmosphere that gives campers the opportunity to tap into a fun childhood memory, but as adults.  Imagine, rope courses, themed-parties, relay races, sports, and camp activities, all mixed with a completely open bar included in your reservation.  The result is nothing short of a grand old party in the woods that lasts for three days.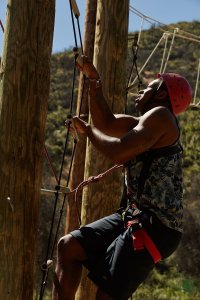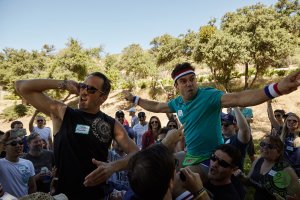 I attended with a completely open mind, willing to experience something new and meet all kinds of new people.  The beginning of camp starts with a happy hour mixer and fire-side party as a means to break the ice and to get everyone excited to have a stress-free, good time.  My highlight moment was the "Color Wars", which divided the entire camp into four teams, each representing a different color.  Throughout the various activities, your team participates in a number of challenges leading up to an ultimate relay race that crowns your team the camp champions upon completion.  I was on the green team, and we were seen as the underdogs in the beginning, but in the end were victorious when we beat out everyone in the collective drinking game, flip-cup, where each member of our team had to slide down a water slide and successfully drink a cup of beer and flip the cup right-side up from the edge of a table.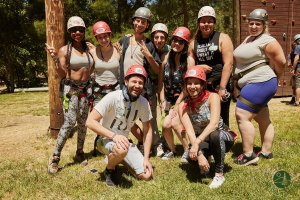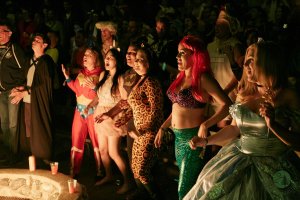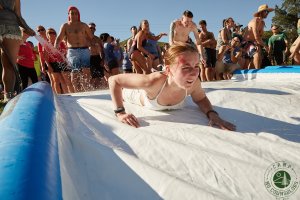 Additionally, the camp-grounds offered three deliciously prepared meals everyday paired with a mimosa bar for breakfast, endless beer at lunch, and full bar complete with an added selections of wines at dinner.  To note, the camp grounds are typically secluded away from metropolitan areas of the designated city, in turn offering limited to almost no cell-phone service while camping.  At first, I was concerned about not being able to have service to check emails and messages, but in turn, I ended up loving the notion of completely disconnecting from my everyday world and truly submerging myself into the camping experience.  Camp No Counselors proved to be something not only completely positive but an event that was almost therapeutic in its own right.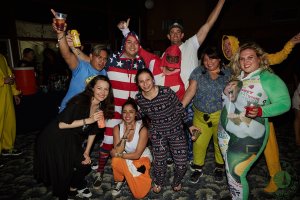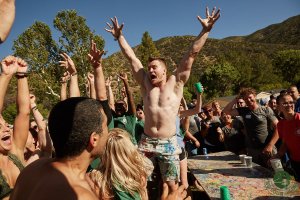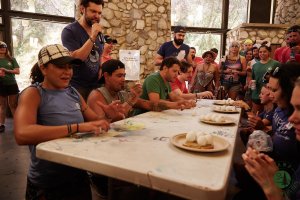 The camp is continuing its tour throughout the summer, but is returning to Los Angeles for three dates in the Fall, including the introduction to their first LGBTQ geared camp in October.  To signup, click on the dates below.  Also, make sure to follow Camp No Counselors on all social media channels.
Twitter: @CampNoCounselor
Facebook:  Camp No Counselors