Coachella's nearly here and the weather's heating up. That can only mean one thing: Chamberlain Coffee and Craig's Vegan Ice Cream are pairing up to release a magical solution to all that could possibly ail us. Cold, caffeinated refreshment anyone?
Following the success of the Gen Z coffee brand's ice cream truck pop-up with celeb hot spot Craig's last summer, the two beloved brands will be teaming up again and taking their partnership to the desert this weekend with vegan ice cream for Coachella!
During both weekends of the festival, coffee and ice cream lovers alike will be able to stop by a pop-up on-site in The Rose Garden and the VIP food and beverage booth to enjoy a brand new flavor from Craig's and Chamberlain Coffee: vegan coffee ice cream!
In additional news, Chamberlain Coffee just recently launched a chocolate and coffee lover's new favorite snack!
Made with whole roasted espresso beans, the brand's latest product launch is the ultimate midday snack that's so good, you'll want a never-ending supply! Perfect for sweet tooth chocolate cravings and paired with a little caffeine "pick me up" to get you through the day, it's the perfect bite-sized desktop indulgence to keep around.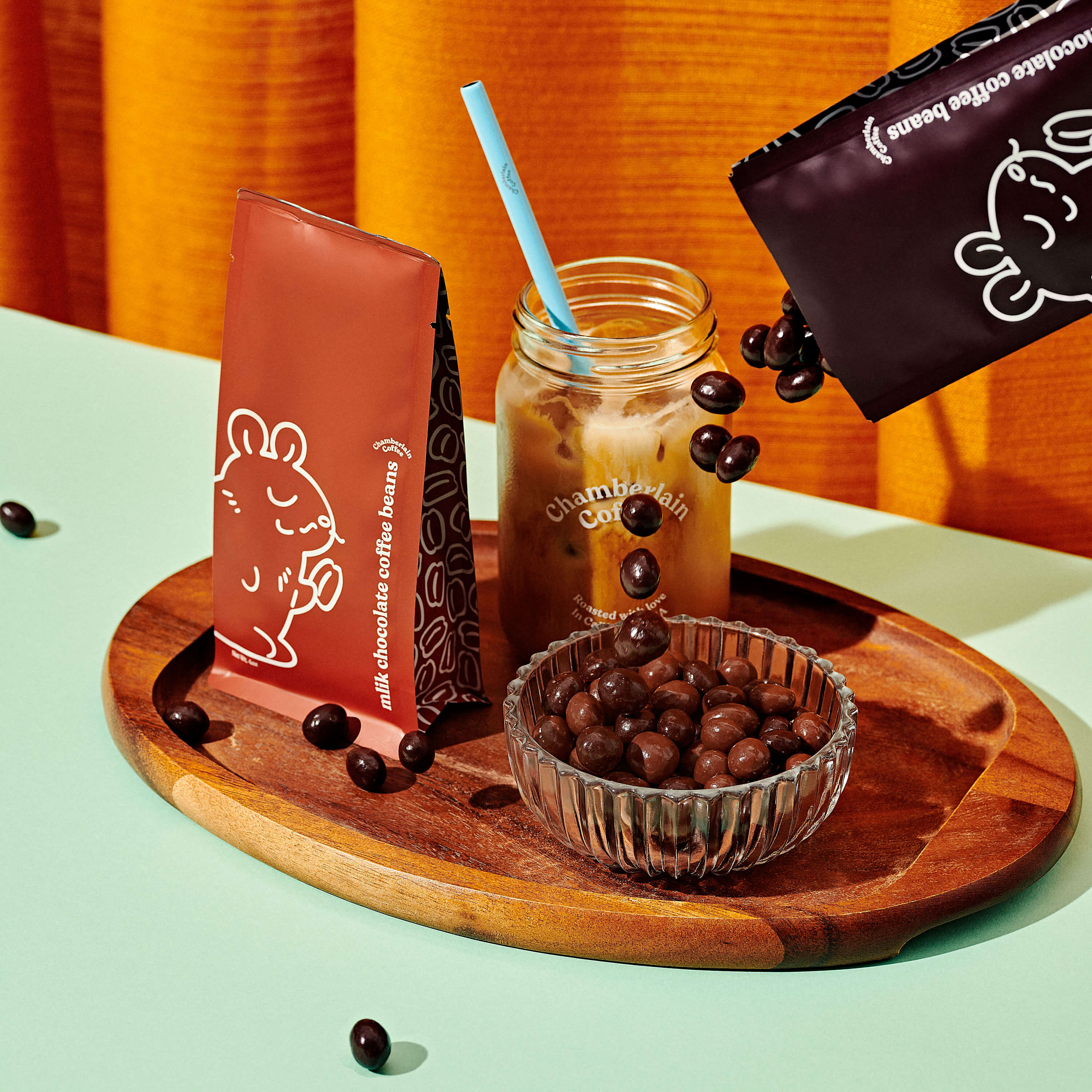 The espresso beans, which are available in the US only, are available in both milk and dark chocolate so you can switch it up based on your preference. No matter how you prefer your Chamberlain Coffee or Craig's Vegan Ice Cream, the options are only increasing. What will they think of next?