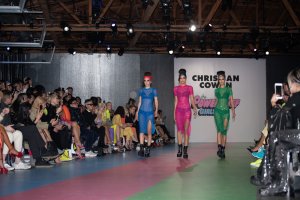 If there's something to be said about Christian Cowan, it's that he's as innovative as he is fun. We're talking about a designer who's dressed the likes of Beyoncé, Lady Gaga, Naomi Campbell, Cardi B, Ariana Grande, and so many more, marking him as a prominent creative in the fashion industry. Amidst his well-deserved success, Cowan chose to celebrate women on International Women's Day with a thoroughly captivating runway experience in Downtown L.A. at the City Market Social House showcasing his "Powerpuff Girls" inspired capsule collection.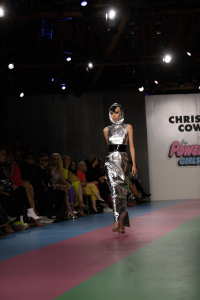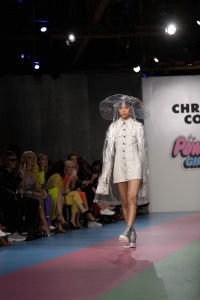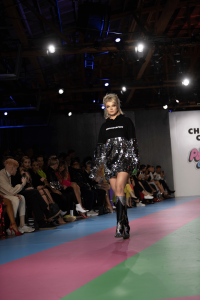 The partnership came directly from Cartoon Network, the very network that first aired "The Powerpuff Girls" in 1998. In a continued celebration of the show's 20th anniversary, Cartoon Network saw it fit to align itself with Christian Cowan to develop a collection that not only celebrates a pop culture phenomenon like "The Powerpuff Girls," but also furthers the notion that women and girls can be powerful at any age.
"The Powerpuff Girls have always been part of a broader pop cultural celebration around 'girl power,' said Jill King SVP, Marketing and Partnerships, Cartoon Network and Boomerang. "Christian's take on the many complex aspects of femininity, along with his originality and fearlessness as a creator, makes this a perfect collaboration to bring the message of empowering girls and women of all ages to life."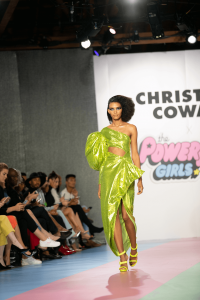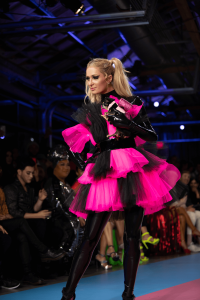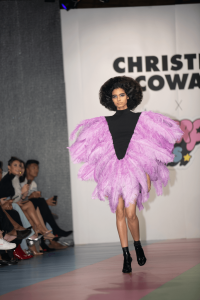 The collaboration between Cowan and The Powerpuff Girls will also benefit and support She's the First (STF), as a means to further promote the nonprofit's mission to fight gender inequality through education. STF believes that a girl with an education is unstoppable!
"I am thrilled to be partnering with such an iconic brand whose message is about supporting one another and kicking butt no matter your age, size or gender," says Cowan. "I grew up watching The Powerpuff Girls, and I am so lucky to have the opportunity to create a collection inspired by characters that advocate for sisterhood and positivity."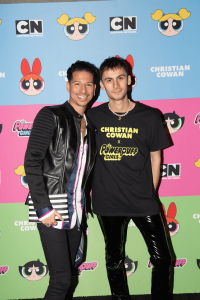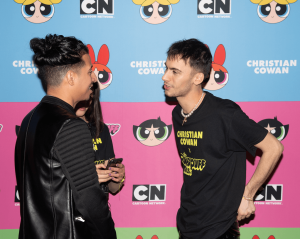 SoCal Mag was all for the nostalgia and appreciated Cowan's attention to detail through design from the show's inspiration. Hues of the iconic blue, green, and pink donned by the Powerpuff Girls' uniform were seen throughout the collection with additional nods to other notable characters from the show like Miss Sara Bellum and the Girls' arch nemesis, Mojo Jojo.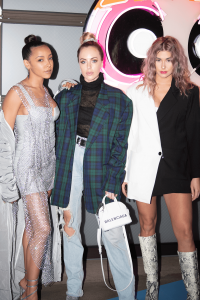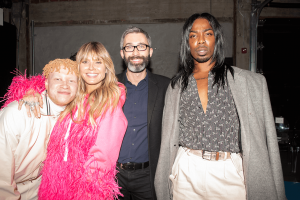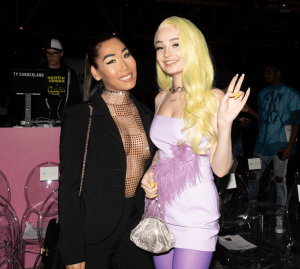 Celebrities in attendance included: Paris Hilton, Heidi Klum, Erika Jayne, Tinashe, Amanda Steele, Kollin Carter, Carly Rae Jepsen, Monique Coleman, Betty Who, Skai Jackson, Kim Petras, Draya Michelle, Shaun Ross, Julissa Bermudez, Francia Raisa, EJ King, Gia Gunn, Max Emerson, Marta Pozzan, Megan Pormer, Patrick Starrr, Christa Allen, Madison Grace, Niia Bertino, Ginta Bertino, Nikita Dragun, Jazzmyne Roberts, Khrystyana Kazakova, and Lindsay Webster.
CREDITS:
Styling – Patti Wilson; Hair – Bumble & Bumble; Makeup – MAC; Music – Ty Sutherland; Production – IMG Focus
Check the rest of the looks at the gallery below:
(Photo Credit: Mark Hill Photography)