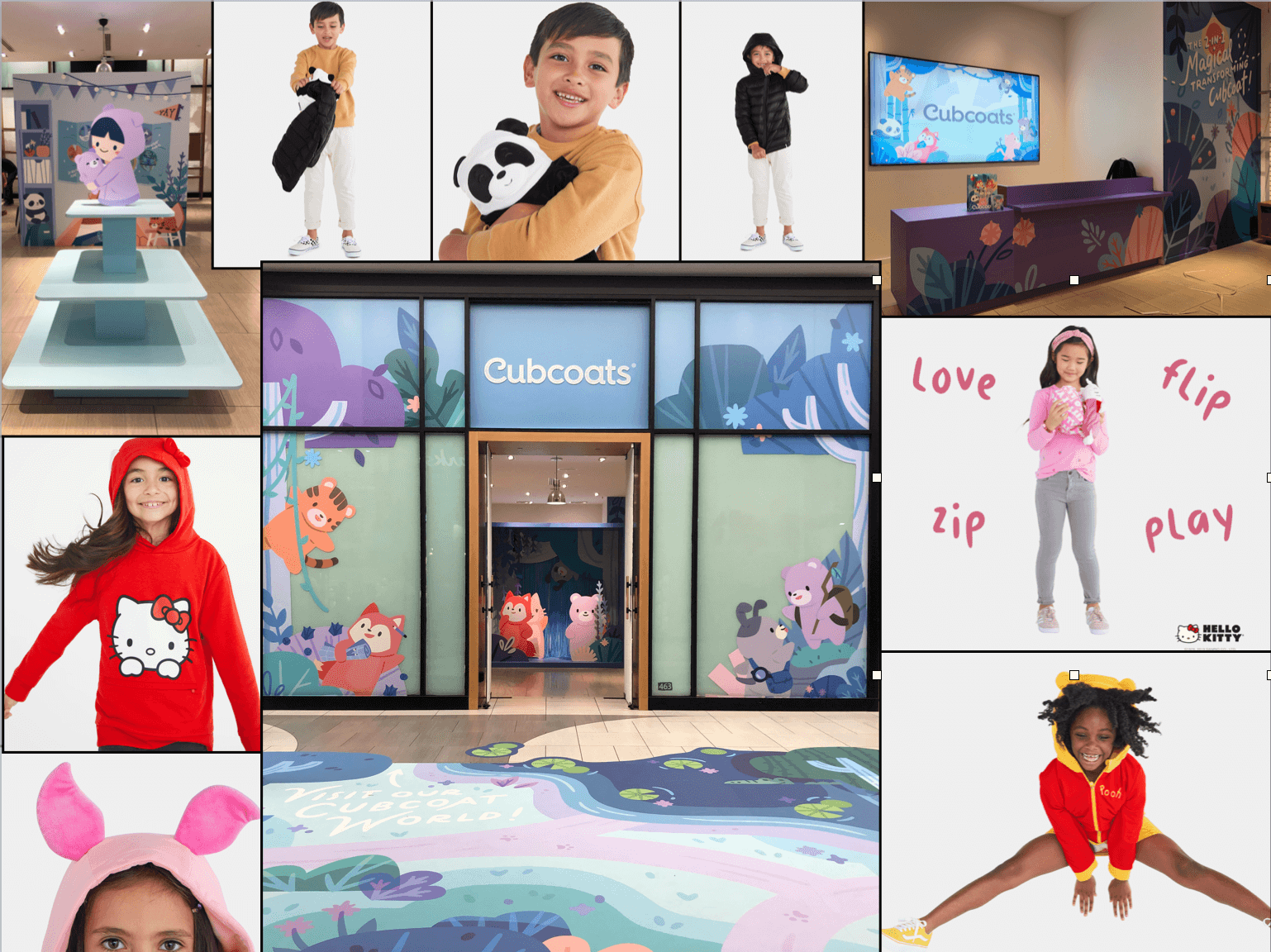 What's cute, cozy and taking over Los Angeles? Cubcoats! From online to IRL, the 2-in-1 stuffed animal turned cozy hoodie will be available in-store from November 1st through January 5th at the Del Amo Fashion  Center in Torrance, CA.
As the
#1 Best Selling Toy (and kid's fashion statement!) on Amazon Prime Day
, Amazon has partnered with Cubcoats to create this magical experience for families and kids.
Ranking #1 Most Wished for on Amazon
, customers have shared how Cubcoats have been a source of comfort, imagination, and empowerment for their kids.
"We want to put that feeling front and center. Cubcoats partnership with Amazon & Simon Properties is the first time we'll be able to bring this unique world to life," states Cubcoats CMO & Co-Founder Zac Park and Cubcoats VP of Design & Creative, Mimi Chao.  
Let your child's adventure unfold at the Amazon pop-up with exclusive Cubcoats characters including Hello Kitty, Winnie the Pooh and
Frozen
.
The space emphasizes the magic of Cubcoats with fun photo opportunities, interactive adventures and special programming.
Cubcoats x Amazon IRL popup store is also the perfect spot for holiday shopping with exclusive sales & promotions all season!  
This is the first retail footprint for the incredibly fast growing brand, and what better holiday present than a two-in-one?!
Location
Del Amo Fashion Center
Address:
3525 W Carson Street, Torrance, CA 90503
Pop-Up Dates: November 1st – January 5th