Amidst nutrition facts, ingredient lists and dietary claims on food packages, the term organic might seem like just one more thing to decipher at the grocery store. Are those organic eggs and carrots really worth the extra few bucks?
Well, from a physical health standpoint, eating organics won't make a noticeable difference in your physique. Unfortunately, the media tends to focus on this point, alone, causing many people to overlook organics. Yet, organically grown food can make a big difference in your mental health and overall sense of wellbeing.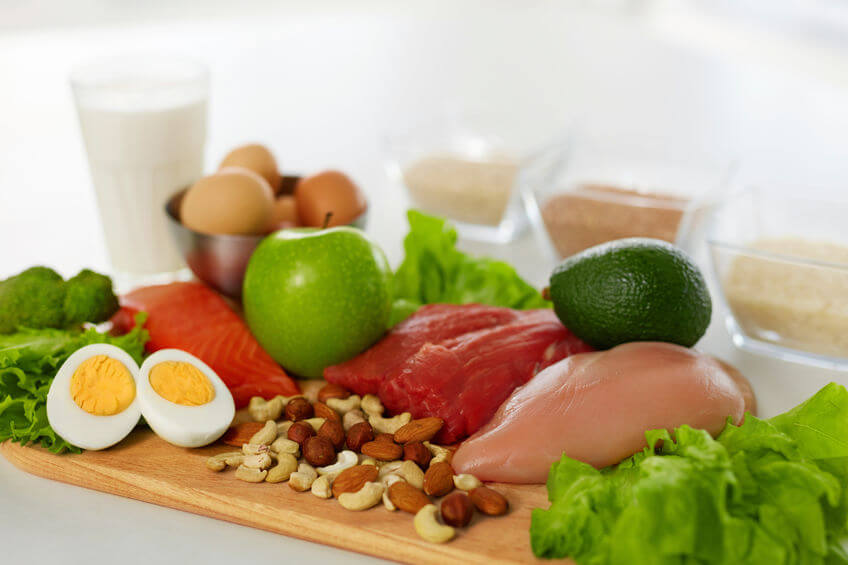 What Is Organic Food?
Organic food includes plants and animals that were produced without harmful pesticides, fertilizers, GMOs, antibiotics or hormones. Instead, farmers rely on biological fertilizers and eco-friendly pest management practices to produce a healthy crop and fertile soil year after year. They also use environmentally friendly production practices like water management, no-till farming and habitat maintenance. In doing so, organic farmers enhance the ecosystem and promote biodiversity.
To gain organic certification, a farmer submits an organic system plan to an accredited certifier and undergoes an inspection each year. Farmers must also meet animal health welfare standards, keep a detailed record of all products and abide by all rules that the National Organic Program has put in place to maintain their certification.
Pesticides and Mental Health
Nearly 47% of U.S. adults will battle a mental illness at some point in their lives, and 18% of the population suffers from anxiety each year. In many cases, lifestyle changes, major events and even chemical imbalances in the brain can cause anxiety. However, what you put in your body can also increase your risk of developing this debilitating disorder.
Many conventional farmers use fertilizers and organic insecticide pesticides like organophosphates to protect their crops. Despite some differences, all organophosphates inhibit acetylcholinesterase. This enzyme is responsible for clearing chemicals that transmit signals between brain cells and other parts of the body. If this acetylcholinesterase doesn't do its job, the pesticide can disrupt the central nervous system.
Over the past few decades, researchers have discovered a link between organophosphates and neuropsychiatric disorders. Some of the most striking evidence comes from instances of short-term, high-level exposure in agricultural workers, veterans of the Gulf War and civilians in the Sarin gas attack on a Tokyo subway. Each of these groups of people have shown high incidences of depression, anxiety, and related neurological impairments.
Now, many scientists surmise that long-term, low-level exposure to this compound can play a role in disorders like anxiety and depression as well. Therefore, eating foods free of these toxic compounds can minimize your risk of developing these mental illnesses.
Which Organics Are Best?
Because organic foods are free of anxiety-inducing pesticides, fertilizers, and insecticides, they can potentially help with anxiety. However, if you don't want to commit to a fully organic diet, buy foods that will give you the best bang for your buck.
The following foods are especially beneficial for those looking to ease anxiety and live a happy, healthy life.
Brazil Nuts
Brazil nuts are high in selenium, which can reduce inflammation, a common symptom of anxiety. They also contain other antioxidants like vitamin E that can effectively treat anxiety and potentially prevent depression in some people. Consume three to four brazil nuts or no more than 400 micrograms of selenium per day to get 100% of your daily intake.
Eggs
Researchers have begun to link vitamin D deficiency to mood disorders like anxiety and depression. Luckily, you can boost your intake of this essential vitamin by consuming more eggs. Eggs also contain tryptophan, an amino acid that creates serotonin. This chemical neurotransmitter helps regulate mood and can even relieve anxiety.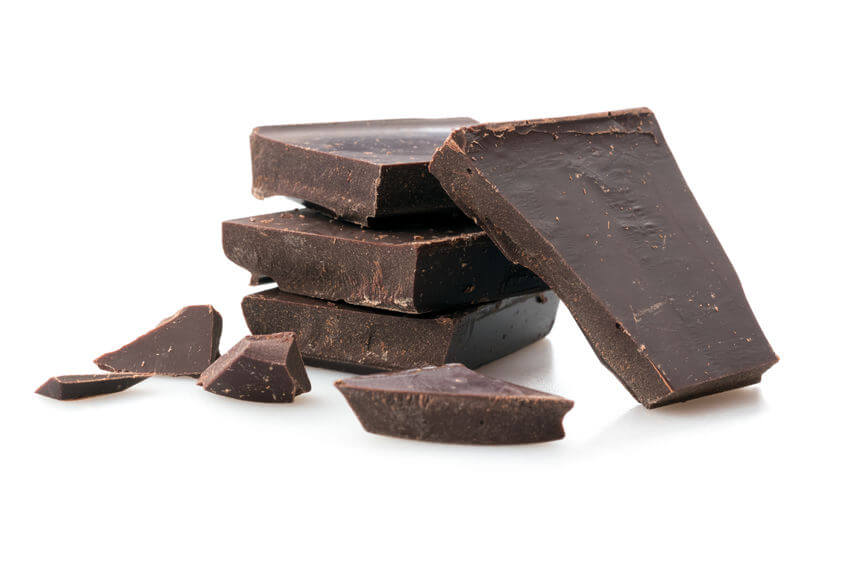 Dark Chocolate
Although it's unclear how dark chocolate reduces stress but, experts have found that cocoa can improve mood. Like eggs, chocolate contains high levels of tryptophans. Plus, dark chocolate contains magnesium, an essential nutrient that may reduce symptoms of depression. Aim for 70% or more cocoa when choosing a dark chocolate to reap the most benefits — and minimize sugar intake.
Chamomile Tea
Chamomile tea also works to reduce inflammation and relax the body. It's also similar to chocolate in that it contains flavonoids, which can reduce anxiety symptoms. The herbal remedy contains antioxidants as well, which help to prevent cell damage and treat mental illnesses like anxiety.
Yogurt
Fermented foods like Greek yogurt can benefit natural gut bacteria and reduce chronic inflammation, a condition that may be partly responsible for anxiety, stress and depression. Look for organic brands that contain living bacteria to really give your brain a boost.
Managing Anxiety Holistically
Of course, eating whole, organic foods can do wonders for your physical, mental and emotional wellbeing. However, the best way to treat anxiety is with a holistic approach. Treat the whole body to sunshine, fresh air, movement, and meditation. Practice mindfulness, start a gratitude journal, or try traditional Chinese medicine. When paired with a healthy, organic diet, natural remedies can help ease your mind and minimize symptoms of anxiety.