For many, Fall and Winter mean it's the season to get fit. Whether you resort to apps, gym programs, personal trainers, or just some good old self-discipline, there's a company out there that wants to help you achieve whatever your fitness goals may be. Meet SAGA Fitness, and their new, innovative BFR Cuffs.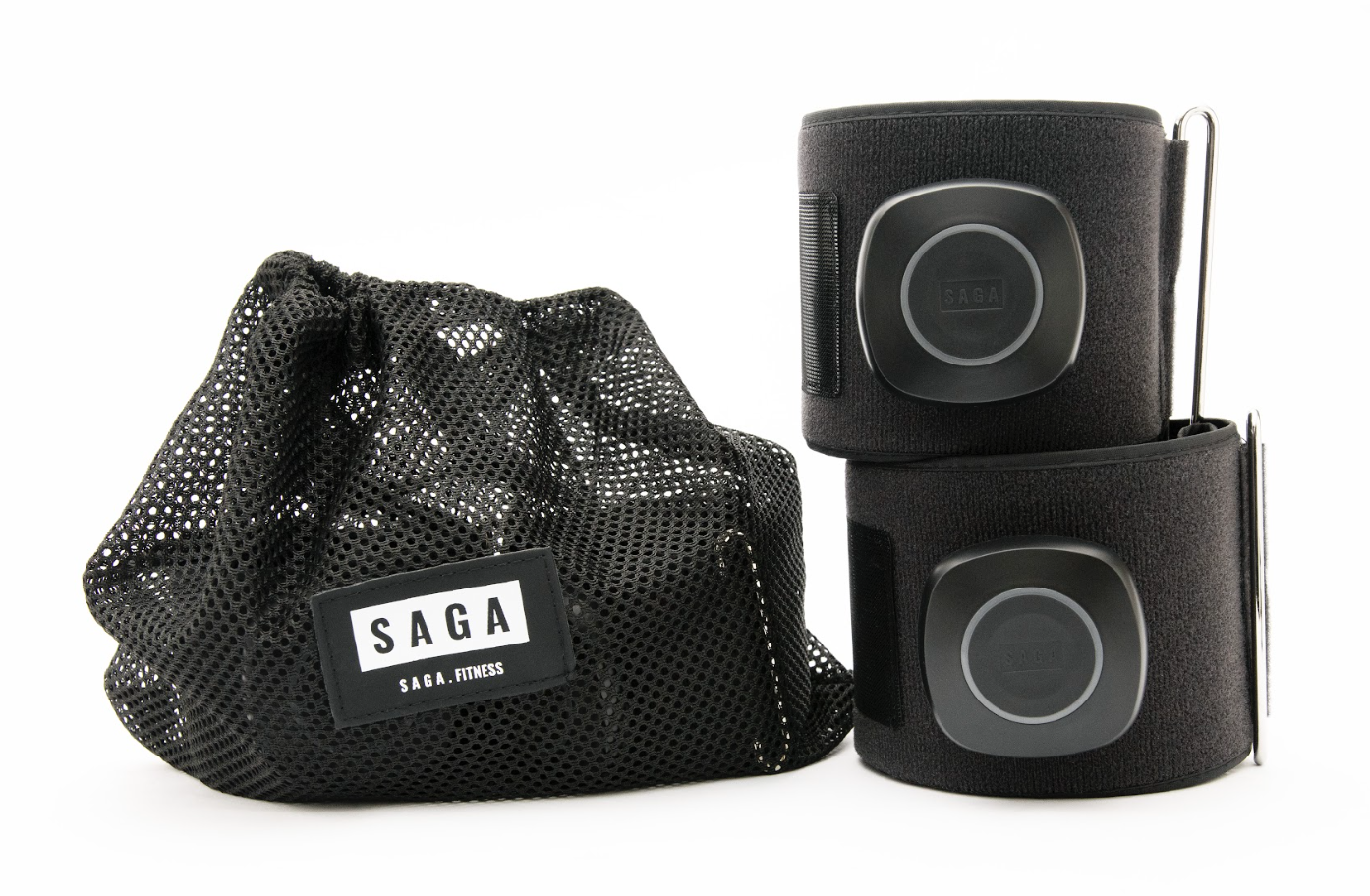 Confused? Here's an explanation: BFR stands for Blood Flow Restriction, and it promotes getting more done with less while you're working out. Once a niche method used by individuals looking to get back into their training routines after injuries, BFR is now being embraced by celebrities, professional athletes and people who are working out from home more efficiently.
Trusted by performance specialists, elite athletes and professional thrill-seekers, SAGA's BFR Cuffs are an official partner of the UFC Performance Institute, and also the world's first wireless, automated training cuffs that can easily be added to any workout.  What can SAGA's BFR Cuffs do for you? Here's a brief list of highlights:
Completely Wireless: SAGA's BFR Cuffs are the first of its kind as they are completely wireless and controlled via your mobile device using 4.0 Bluetooth.

Personalized Calibration: These BFR Cuffs calibrate your body's unique limb occlusion pressure, providing you with optimal pressure zones that will help you to amplify your workout.

Automatic Inflation: The intelligent tools will inflate to your optimum pressure with one touch, no need for a tedious manual pump! 

Mobile App: Paired with an easy to use mobile app, you can easily control your devices and access information on BFR including training tips and video demonstrations for different fitness goals.
If it's for you, or even for a loved one for the holidays, SAGA Fitness' BFR Cuffs might be a perfect fit to knockout those health and fitness goals. Learn more at their website, here.
About SAGA Fitness
SAGA was founded in December 2020 by VALD.
VALD is a global leader in human measurement technologies that provide powerful and objective data to elite sports teams, defence departments, and allied health organisations.
As more technologies continue to proliferate the market and people's demand for data increases, VALD saw an emerging opportunity for scientifically engineered technologies, that were tested and proven to improve human performance. As such VALD took a decisive step and created SAGA, disrupting the smart technology movement and making world-class tools accessible for all, not just elite athletes.