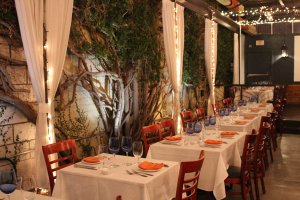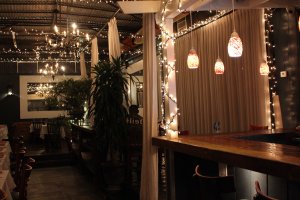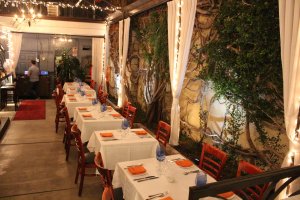 It's been proven time and time again that Italian cuisine is America's favorite choice when it comes to dining out.  No matter where you go, almost any city in America will have Italian offerings in restaurants and eateries.  Los Angeles alone has hundreds to choose from.  I personally love a good Italian meal, and when I was asked to review Franco on Melrose, I jumped at the opportunity to make a visit to this fine establishment.
To note, upon entering Franco's, the first thing you'll see is the kitchen, as you have to pass it before entering the dining room.  I found this unique because it reminded me of visiting someone's home.  There's an intimacy of the layout itself that really pulls in a feeling of comfort and realness to the restaurant.  The dining room is surrounded by a beautiful stonewall entrenched with greenery and decorative accents limited to the lighting and table ware.  The ambiance of this room really allows for the food to be the stars of the room, which they are.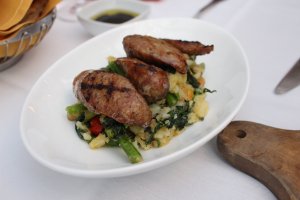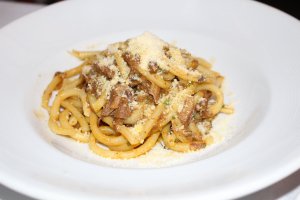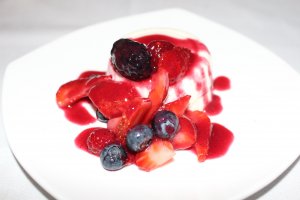 Chef Franco de Dominicis delivers a menu that is comparable to other Italian restaurants, but the difference here, is that there is a level of authenticity in the food that surpasses other eateries.  Chef Franco creates beautifully crafted, quality food that tastes and feels home-made.  Each dish is delicately prepared with the finest ingredients offered in Southern California.  Standout items from the menu include the Polpette Di Carne, a serving of house made pork & beef meatballs with tomato-basil and melted mozzarella; the one of a kind Pappardelle Alla Vaccinara, a pasta dish made with corner stone slow braised oxtail ragu and parmiggiano; and the Brasato di Manzo, a 12oz slow braised Creek Stone beef short rib paired with a spinach saute, root vegetables, and wine reduction.  If I had to pick a favorite, I have to admit that I always love a classic pasta, and the Fusilli, nicknamed "Franco's Mom", was incredible, served with pork sausage and beef meat ragu parmiggiano.  When asked about the name of this dish and his favorite items to cook for his guests, Franco says, "This is my mother's recipe, and I grew up eating it.  My favorite things to make are definitely pastas because it brings back memories of my childhood when I cooked with my mother, making everything from scratch."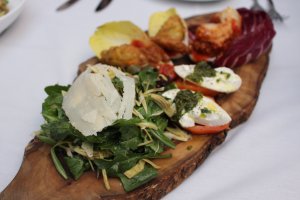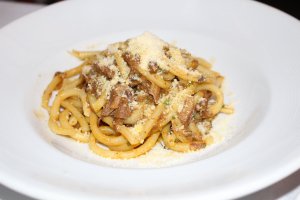 Franco on Melrose is located at 6919 Melrose Ave, Los Angeles, CA 90038.
Hours: Monday – Thursday (dinner): 6 pm – 10 pm
Friday – Saturday (dinner): 5:30 pm – 11 pm
Sunday: 5:30 pm – 10:00 pm
Book a Reservation HERE.