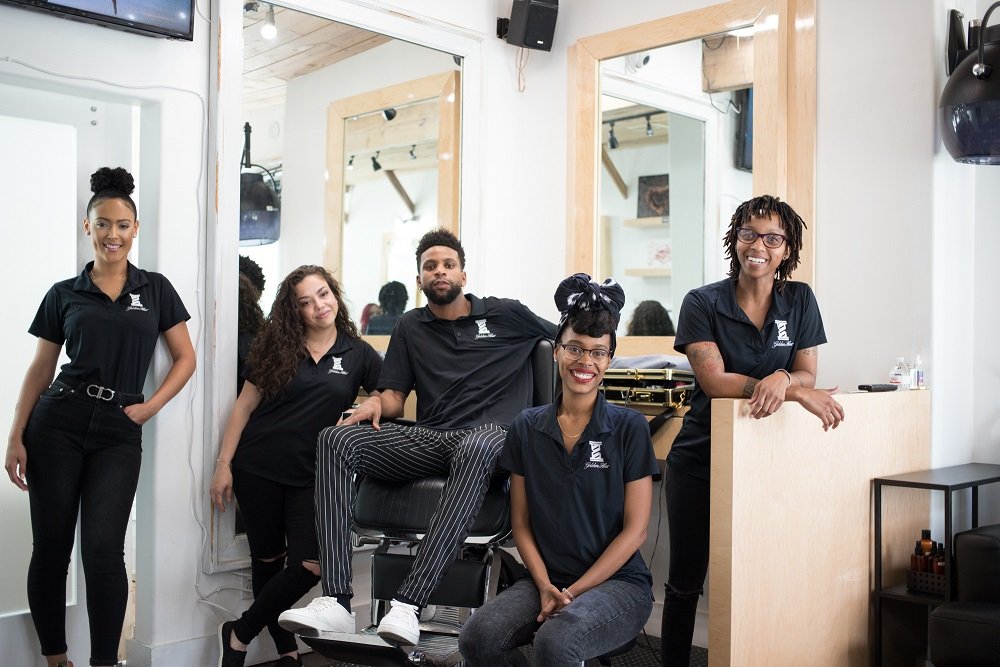 For National Men's Grooming Day, it was important to me that I find a grooming service worthy of publication. It had to be memorable, it had to be satisfying, it had to be "Golden". I also threw in a convenience factor as I wanted to be sure it was in the San Fernando Valley being that I reside in North Hollywood. Thankfully, I didn't have to travel too far as I was directed over to GoldenHour in Sherman Oaks. Owned and operated by young entrepreneur, Jalon Webster, GoldenHour takes pride in being the Valley's best men's grooming experience available because they hold themselves up to the highest standards in town.
The vibe of GoldenHour is established as soon as you walk into the shop from  the minimalist design with street art accents along with a music playlist that sets the mood to unwind.  Jalon says, "We like to take you away from the hustle and bustle of the outside world and bring you to a place of serenity within the shop. We utilize curated playlists to set the tone with music. Then pairing our full service haircuts with our men's manicures, pedicures, or facials allows for an experience that is truly 'Golden'. I believe you have to give to yourself before you can give to others. The more you give to yourself, the more you can give to others."
I received a fresh haircut from Jalon himself and a professional manicure from the on-site aesthetician and nail tech. The signature haircut also called "The Golden Hour" takes a complete 60 minutes because Jalon focuses on precision and giving his clients the best treatment available. He attributes his skill to the time he's spent cutting hair altogether. "I've been cutting hair for over 14 years, which is more than half of my life. I love what I do and I love interacting with people. There's something very therapeutic about getting a great haircut, and I want to stick to the old school idea that I'm not just your barber, but I'm also a type of therapist when you're in my chair."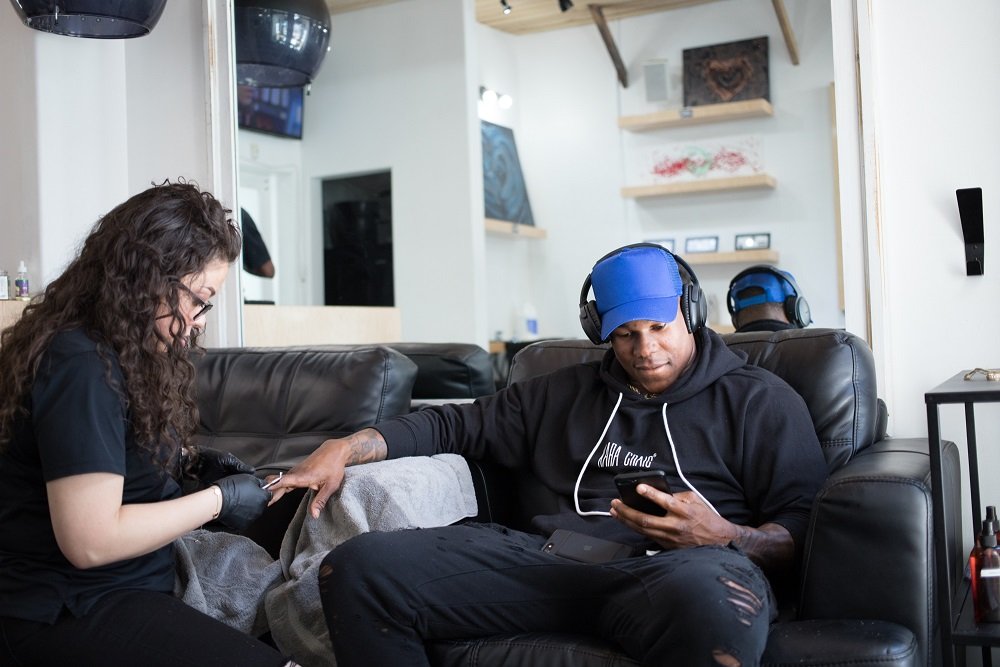 It's no wonder why GoldenHour has been able to establish itself as prime location for male grooming. Their services have garnered a celebrity clientele that includes the likes of Sarunas Jackson, Shannon Sharpe, Andre Berto, Donovan Carter, Omar Bolden, Duke Ihenacho, and more.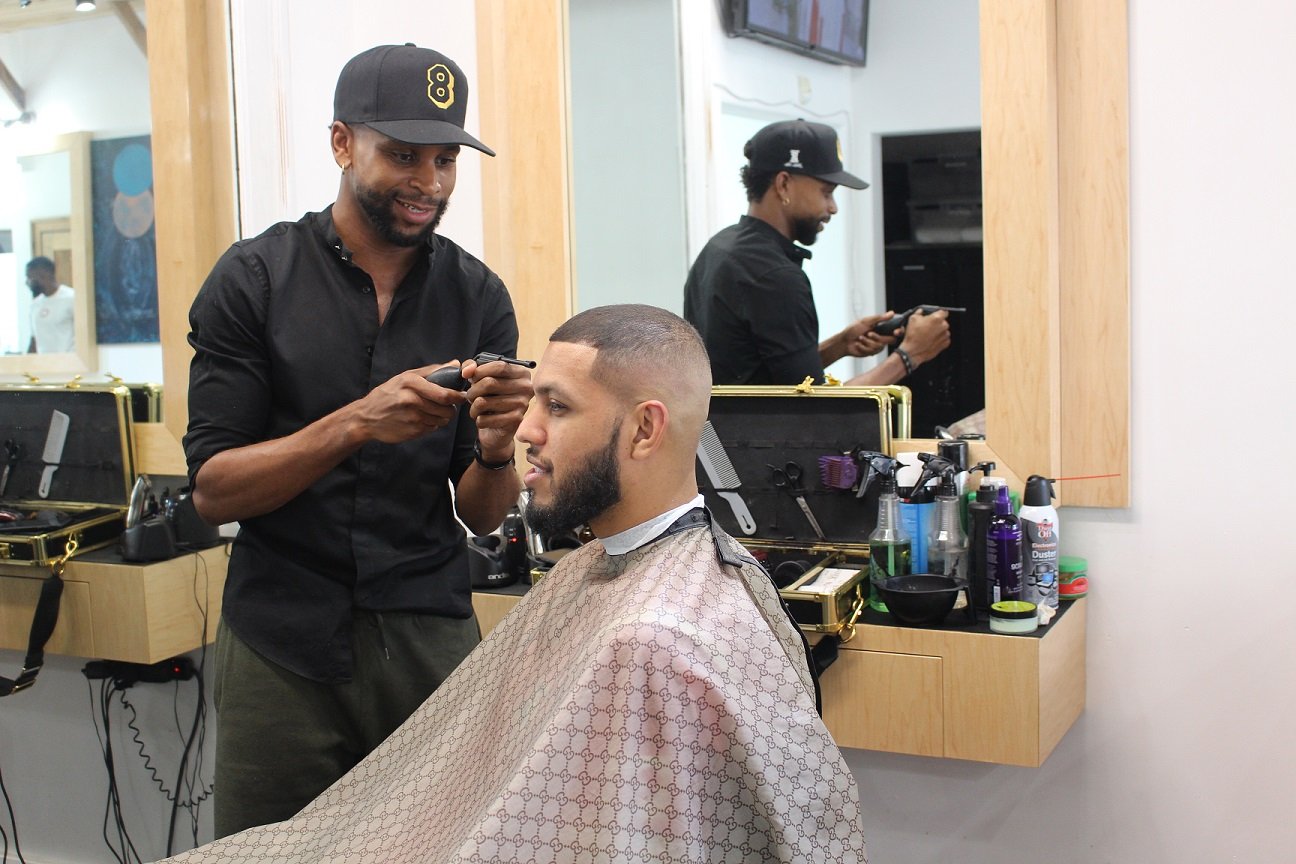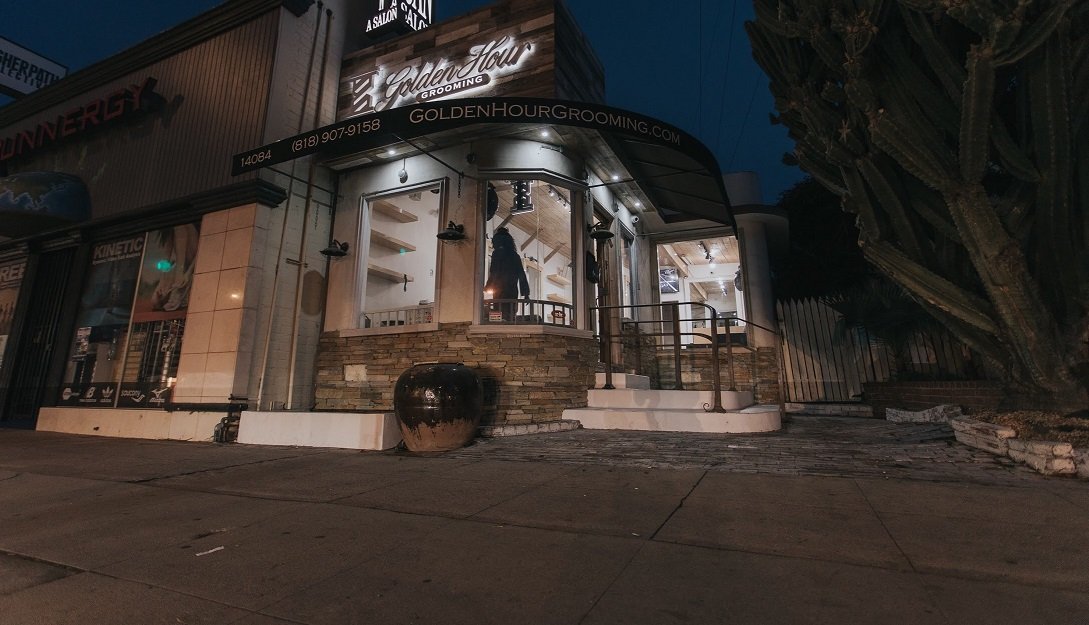 The flagship Sherman Oaks location opened in March 2018, but GoldenHour has been in operation for 2 years servicing the San Fernando Valley area. They take pride in being a local business as Jalon is a Valley native. "I love that I get to operate my passion in this community. I even celebrate the Valley on "818 Day" which is on August 18th, as a means to commemorate our famous area code. We make it a community effort, and I'm proud of this town."
GoldenHour is located at 14084 Ventura Blvd., Sherman Oaks, CA 91423 and accepts appointments via their booking site
HERE
.
Make sure to follow them on Instagram as well at @goldenhourgrooming.