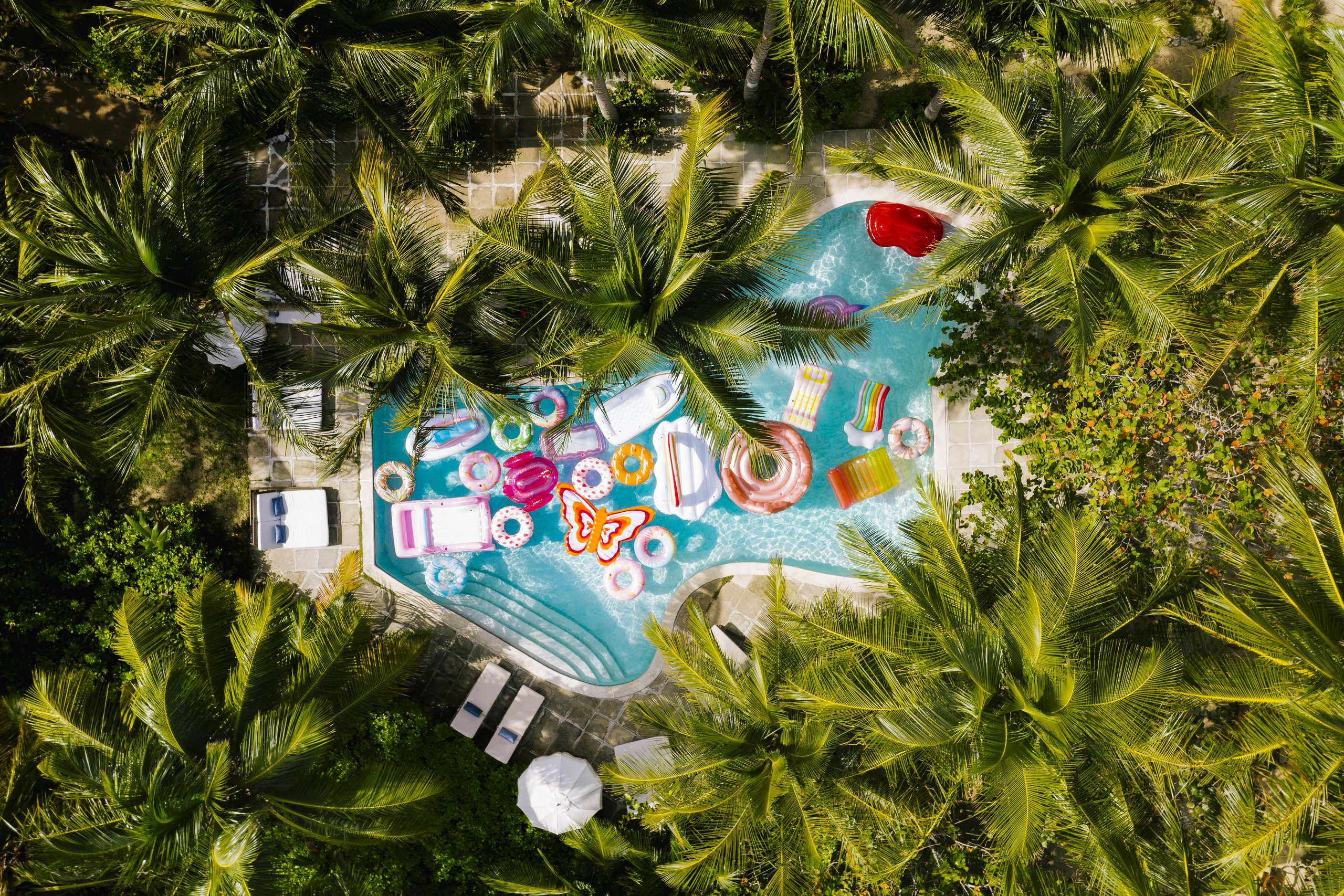 Summer is long gone, but that doesn't mean you can't hold onto the warmer moods throughout the Fall and Winter months. With Winter just around the corner — and with travel plans on hiatus, we're all yearning for a little piece of paradise. That's why FUNBOY is launching its first-ever line of Fine Art Prints, designed to bring the joy of summer directly to your walls! This limited-edition photography collection will transport you to a happy place, bring travel and adventure into the comfort of your own home.
The upscale collection was created in partnership with the up and coming photographer, Brecht Van't Hoff, as well as Max Samis — the creator of House of Spoils. House of Spoils, located walking distance from FUNBOY's Venice, CA headquarters, supports a collective of emerging artists to bring their works to life. Both brands believe in elevating the community and bringing fun and art to everyone's home — whether floating in your pool or hanging out indoors. 
Each museum-quality art print is available in 5 sizes and 3 free frame options, starting at $165. All orders are shipped straight to your home with everything you need to seamlessly hang on your walls and transport your spirit this winter. Expertly printed and framed in the USA, all artwork is made to order just for you! Go ahead and hang on to Summer!